A Funny Thing Happened on Our Way to the Start Line…
Marton Neher was part of the crew aboard the Farr 30 Frequent Flyer for last month's West Point Regatta when they experienced a new maneuver on their way to the start line. The crew had sailed the boat to the South Beach Yacht Club the previous day and left the skipper aboard overnight. The next morning they returned in time to ready the boat and get to the start line. What happened next was not what they expected…
It's still one hour from low low tide. Off we go. Not long after we leave the slip, the boat stops moving. People on neighboring boats, having their morning coffees, start looking. The skipper calls for everyone on the rails as we've struck mud.
Out we go, but it's not enough. As the shrouds start to wear off our hands we figure we need more leverage. That's when we decide to hoist a crew member with an offshore PFD (built-in harness) on a fractional halyard to exert some more de-righting momentum on the boat.
Still not enough. We've switched to a masthead halyard. The neighboring boats have all their phones out (it's 2022 — if it's not video documented it never happened!). Boat heels, depthsounder reads -1.2 feet under the keel. Still not enough to get us out of the fairway. Again: Low low tide is still one hour away and the race start is about to happen. This is no joke!
"Everyone on the rails!" comes the command. So out we go hang. The boat heels and slowly starts moving. And that's when we hear the most unusual comments coming from off the boat.
"Do something, my feet are getting wet!!!"
Of course we can't let our shipmate get completely teabagged, so we winch him out of the water promptly. (But not before Marton Neher got some footage of his crewmate dangling over the water.)
Not long after, the boat is out of the fairway with all crew safely back onboard, and we're off to start the race.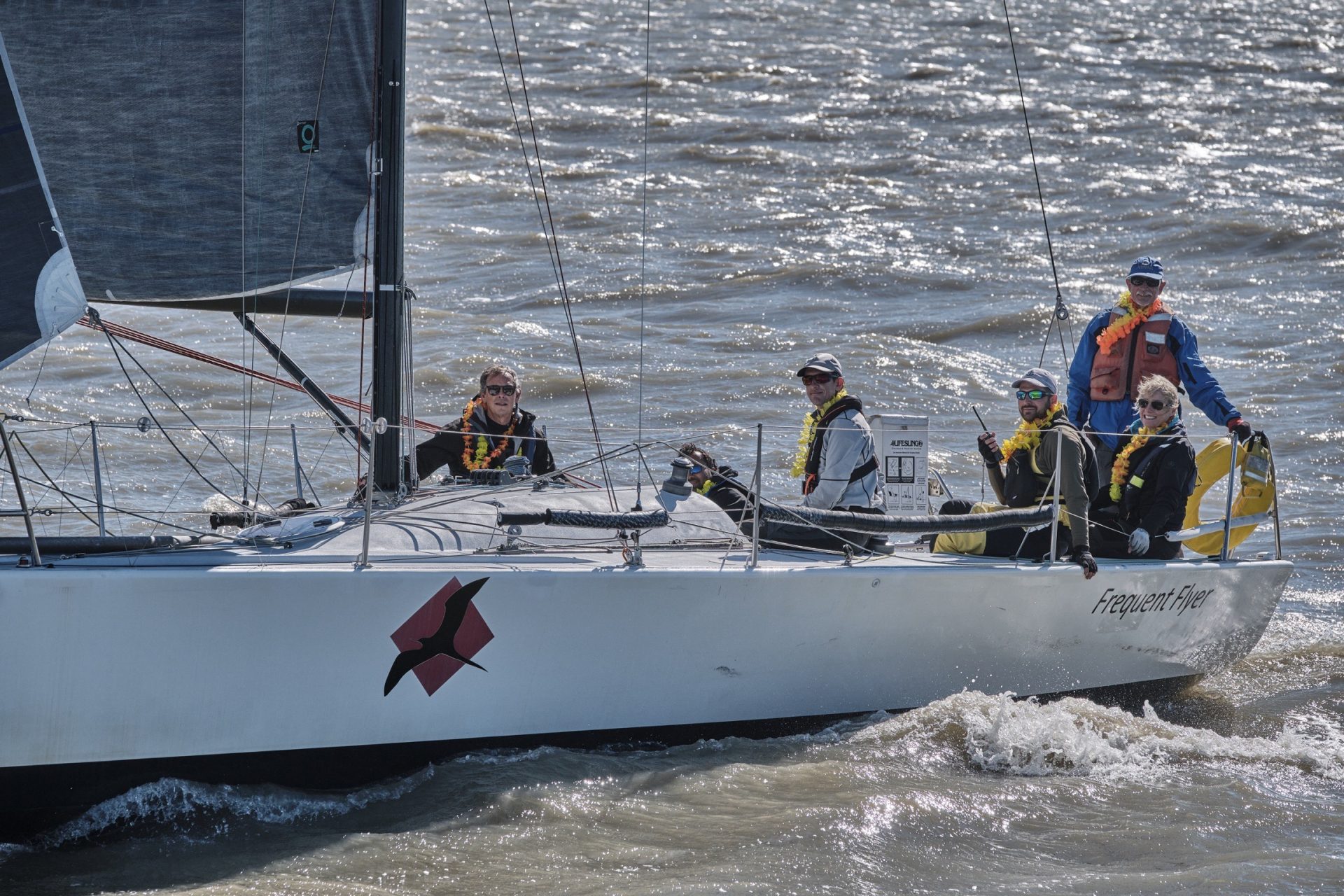 We didn't do well because of some undergrowth issues (I think we could legally classify ourselves as a botanical garden). We were the last boat finishing. But at least we fetched the windward buoy in one attempt!
And while the race had its own set of challenges with the flood currents of the Bay, getting underway was a maneuver that not many of us have lived through before. Plus, without a doubt, our morning performance must have made the day of all the non-racers in the marina.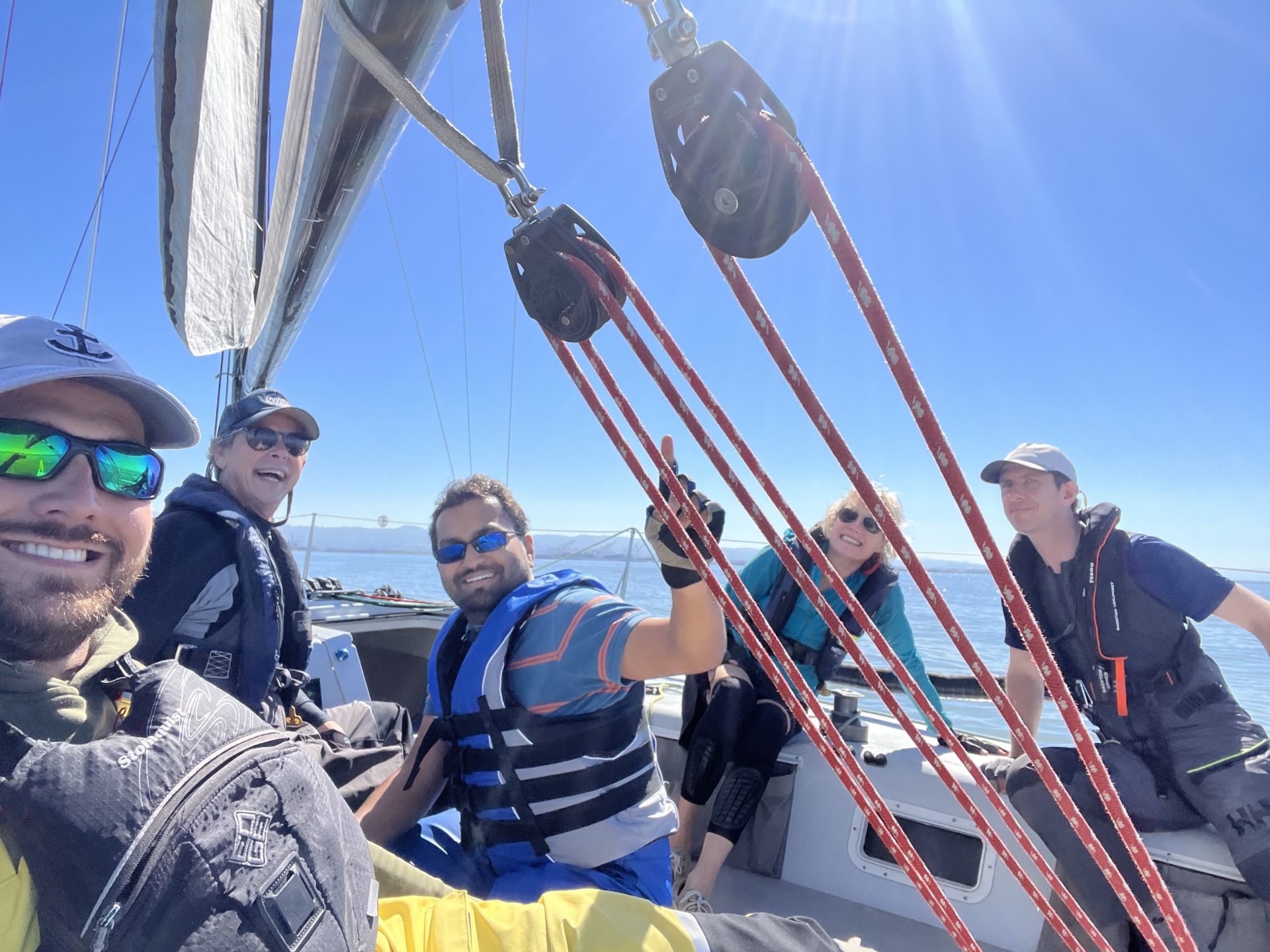 What's your funniest, or worst, grounding experience?
Receive emails when 'Lectronic Latitude is updated.
SUBSCRIBE