A Sampling of August Regattas
An Important Deadline This Sunday
Before we flip the calendar page to August, here's a timely reminder from StFYC:
"Hitting the start line on time and in a strong position lays the foundation for winning races. Experienced skippers know that prepping for the start of a big race begins with completing entry forms and locking in crew lists on time. For boat owners competing in the Rolex Big Boat Series, hosted by St. Francis Yacht Club on September 14-18, 2022, completing the regatta's online entry process by midnight on July 31 saves money and solidifies crew commitment.
"The invited J/70, J/88, J/105, Express 37 and Cal 40 classes must meet a minimum number of entries by the July 31 deadline to ensure they enjoy their own dedicated starts."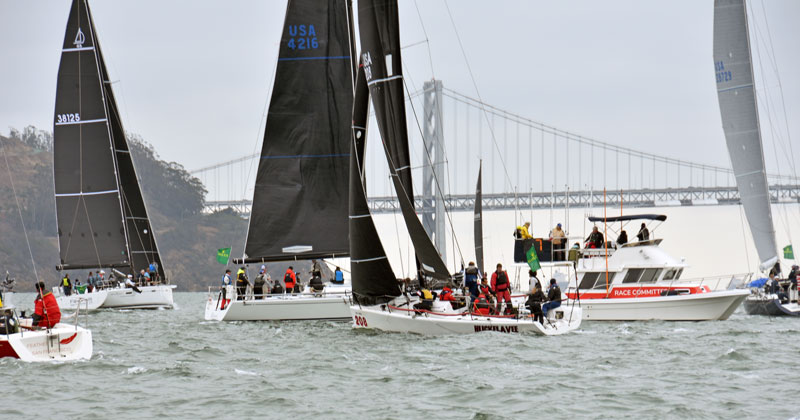 Teams will be assessed a $250 late fee if they pay and register after midnight on July 31. Owners planning to race under ORC (the Offshore Racing Congress's handicap rules) must register by the deadline to avoid late-entry fees, but they have until midnight on August 31 to submit their ORC certificates.
As of this morning, the regatta had received 76 entries.
While we're calling attention to July deadlines, here's a reminder that today is your last chance to register for this Saturday's YRA Encinal Regatta. As of this morning, 48 boats had signed up.
Hitch Up Your Trailers in August, Keelboats
On August 6, Hood Rood YC's Double Damned will sail from Cascade Locks to the Dalles on the Columbia River in Oregon.
Stillwater YC in Pebble Beach will welcome Santana 22s for Santanarama on August 6-7.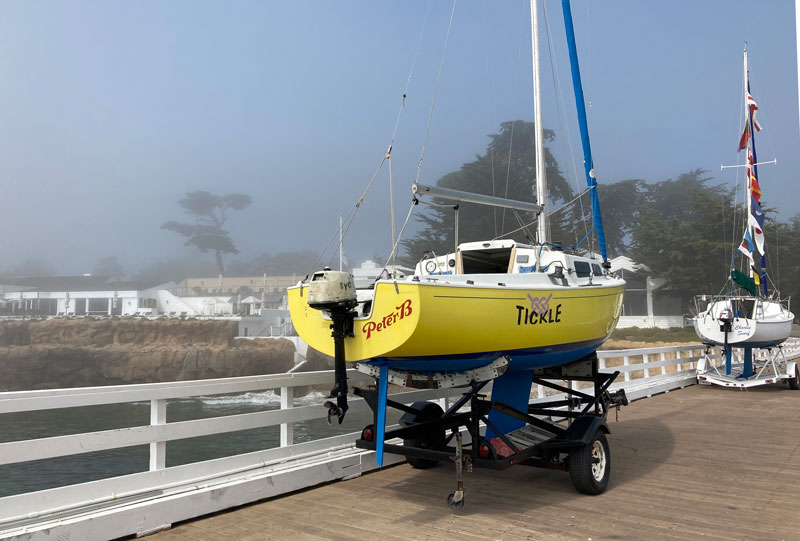 Coronado YC in San Diego will  host the Mercury Nationals on August 11-14, Coronado YC, San Diego.
The Moore 24 Roadmasters will head to Belvedere for their Nationals, hosted by SFYC on August 19-21.
Hitch Up Your Trailers, Dinghies
The second season of the US Open Sailing Series will wrap up on San Francisco Bay on August 12-14. StFYC will host the board-heads and SFYC will host the dinghies.
Half Moon Bay YC will hold the Coronado 15 North Americans on August 12-14.
On August 13, The Delta Dinghy Ditch Run will sail 30 miles from Rio Vista to West Sacramento on the scenic Deep Water Channel.
Santa Cruz YC will host the Laser NorCals on August 13-14.
Treasure Island Sailing Center will provide the venue for the Vanguard 15 Nationals on August 27-28.
USODA (Opti) Pacific Coast Championships will come to SFYC the same weekend.
Around San Francisco Bay
SFYC's Summer Keel Regatta will be on August 6-7.
Sequoia YC will combine their Summer Series #3 race with the fundraising Hannig Cup on August 13. This year's theme will be Sailing Red for the Cure Ahead.
On August 14, Gracie & George duos will compete on the South Bay and Estuary. Gracie drives in this Encinal YC event.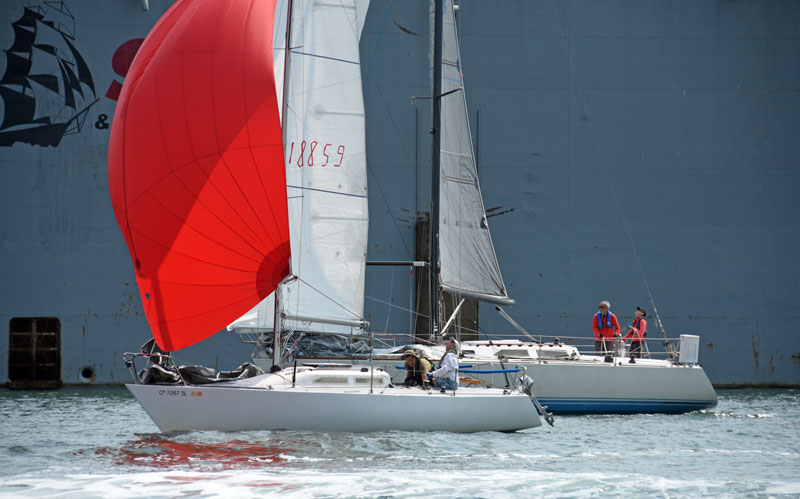 Women take the helm again on August 20 for Sausalito YC's Women Skippers Regatta. This one is for full crews of any gender combo.
StFYC's Phyllis Kleinman Swiftsure Regatta will be on August 20-21. Later that week, on August 25, the club will run the Thursday evening classic dash, the Ronstan Bridge to Bridge for windsurfers, kiteboarders and wing sailors.
Encinal YC will host the Millimeter Nationals on August 27-28.
Sequoia YC's South Bay Championship Regatta and South-of-the-Border Party will be held on August 27-28, with multiple races for PHRF, one design, kids and El Toros.
The Bay Area Association of Disabled Sailors' Herb Meyer Regatta will race in Hansas on August 27-28 at South Beach Harbor in San Francisco.
Out the Gate
StFYC's Aldo Alessio visits the ocean on Friday, August 19. It's a precursor and partner to the Phyllis Kleinman Swiftsure Regatta noted above.
The Drake's Bay Race continues to be a joint effort of the OYRA and the SSS. Racers can enter through either organization or both, with registration on Jibeset. On Saturday, August 20, the fleets will sail to Drake's Bay and anchor in the shelter of Point Reyes. Sunday's the race back to San Francisco Bay.
We end this post with our usual caveat: As the title suggests, this is just a sampling. Find many more upcoming events in our monthly Calendar, coming out in Latitude 38 on Monday, August 1. Also learn more about racing in Northern California in our annual YRA Calendar.
Receive emails when 'Lectronic Latitude is updated.
SUBSCRIBE