As 10 out of the 11 Clipper Round the World Race boats sailed past San Francisco last week, the remaining boat, Qingdao, spent the weekend in Sausalito taking on eight new crew and preparing for Leg 7 to Panama. After Qingdao had spent two days in Japan effecting repairs to its running backstay, and then spent four days waiting for a typhoon to pass by (they had missed their weather window by a mere two hours), the race committee decided to have the boat pull into San Francisco Bay and carry out its port duties here instead of in Seattle.
Over the weekend we caught up with Qingdao at Schoonmaker Point Marina, where she was a brightly colored beacon in what was a very windy and sometimes gray afternoon.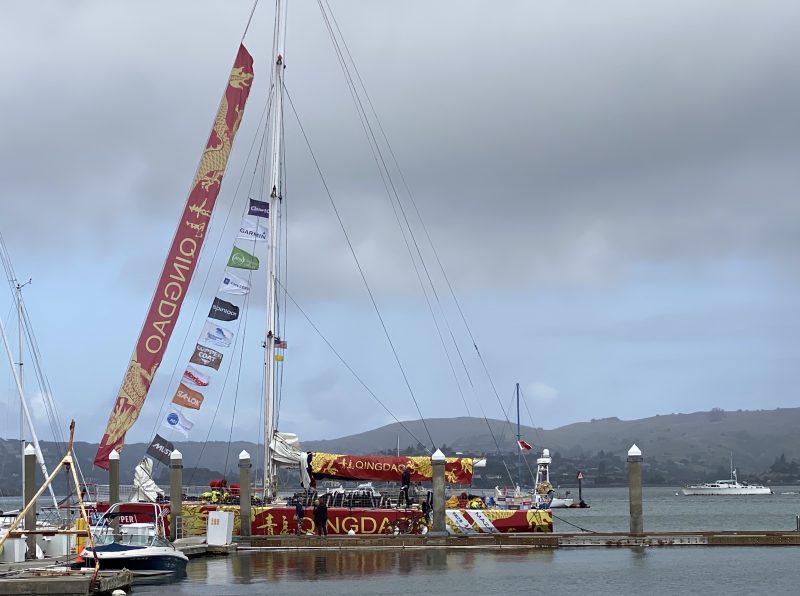 Qingdao is currently the race leader based on points accumulated throughout the race. The next leg will include the Dell Latitude Rugged Ocean Sprint off the coast of Baja California. Qingdao and her crew, which includes two Americans (one from Michigan and the other from Minnesota), and two of the oldest sailors in the Clipper fleet (74 and 72), spent the weekend cleaning, sorting gear, provisioning, and preparing for their Tuesday departure back out the Gate.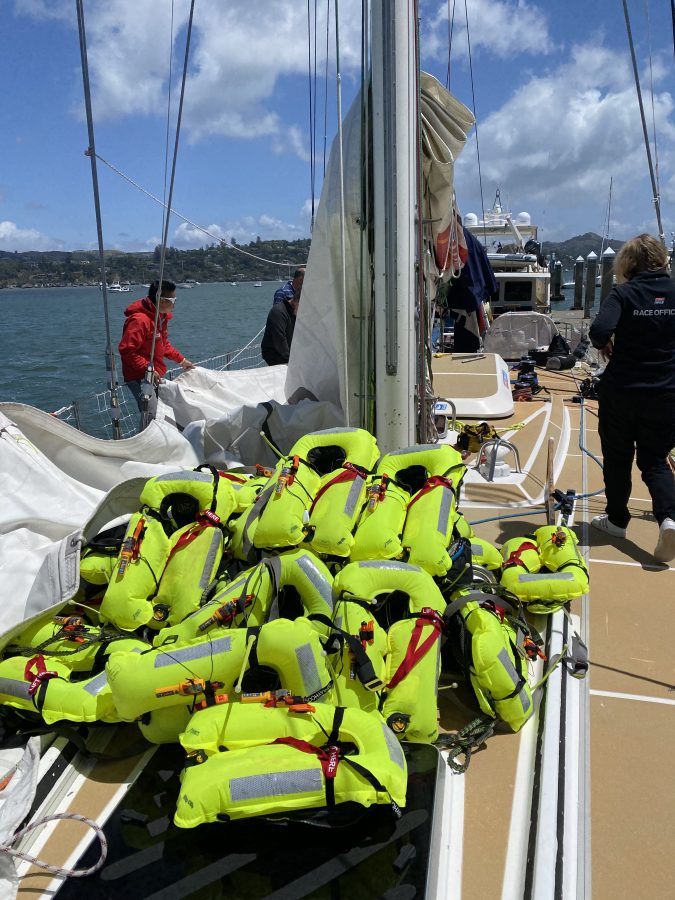 Down below was typical of a boat about to go offshore, including floorboards taken out to be scrubbed, bunks being used for temporary storage, and the galley getting a full spring cleaning.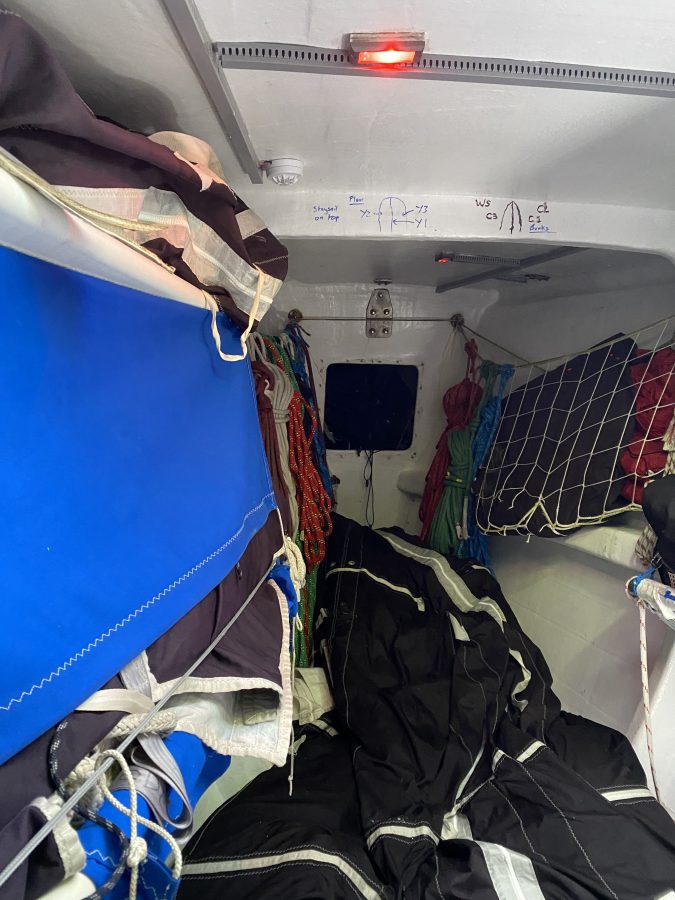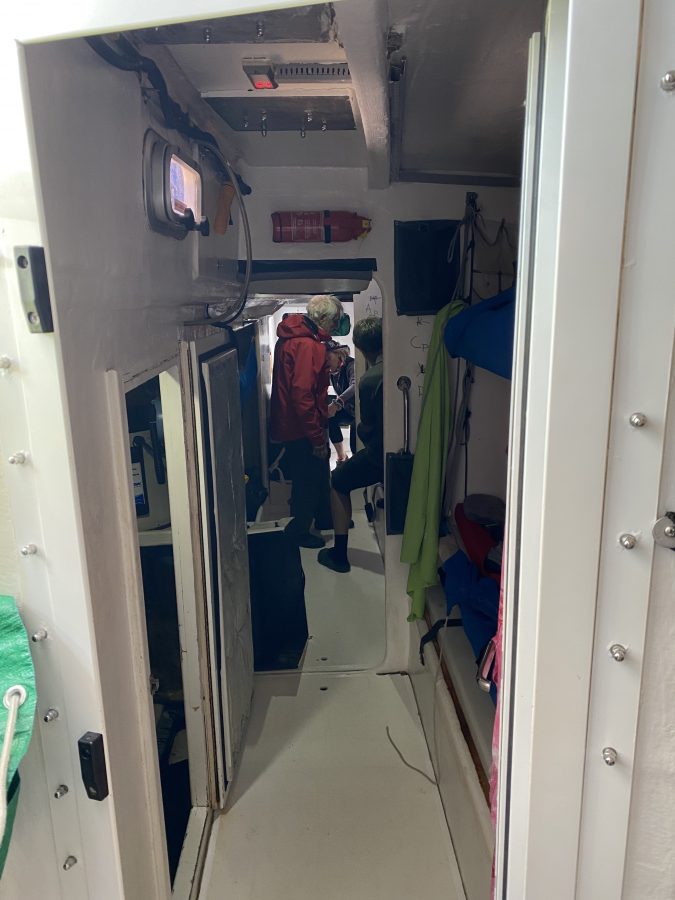 If you've ever thought about joining the Clipper Race, you might be interested to know that people who join as crew come from all walks of life and all levels of sailing experience from zero to pro — you just have to want it enough. Everyone who signs up goes through four weeks of mandatory training, which can be taken all at once or spread out over multiple sessions. When you are ready to join a crew, you will be allocated a boat based on your background, skills and experience, the idea being to spread expertise evenly across all the boats.
Each boat has a captain and first mate who stay with the boat for the entire circumnavigation. Once aboard, you become part of the crew and are constantly racing. Watches are either four and four or six and six depending on the conditions, with half the crew in each. During each watch a couple of crew are relegated to the galley to bake bread and cakes (gotta have those carbs).
Two Bay Area sailors have signed up to join the next edition of the Clipper Round the World Race, which will set off from the UK in late 2023. Joseph Beck and Rachel Haight visited Qingdao to get a preview of what they might experience when they join their own boats next year.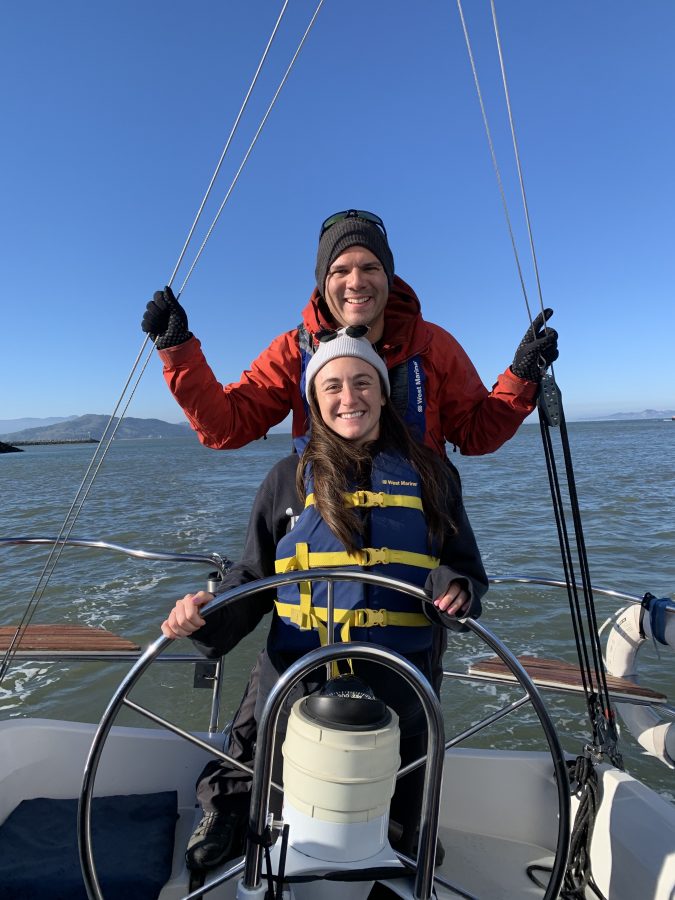 Joseph, who learned to sail at Afterguard Sailing Academy in Oakland, said he applied to join "somewhat on a whim" after having seen the race advertised on social media. Rachel, who also learned the ropes at Afterguard, learned about the race through Joseph and said, "The adventure and teamwork of the Clipper Race excited me right away." Joseph and Rachel are both ICU nurses, and will start their training later this summer in England.
We'll follow up with more on Joseph and Rachel's sailing story and Clipper plans in the near future, so stay tuned.
Receive emails when 'Lectronic Latitude is updated.
SUBSCRIBE