A lot has changed since March 1977, when Richard Spindler's vision of Latitude 38 magazine first hit the docks and stores in print. Today, the magazine has a circulation of 22,000 copies found in 700 locations along the West Coast, dedicated to experiencing the world of sailing through the eyes of the West Coast sailor. Over 20 years ago we added the website with our thrice-weekly 'Lectronic Latitude newsletter and have digitized every issue since 1977 to embrace the digital world, making your stories even more accessible and shareable. What's next?
We're excited to officially announce the launch of sailing's newest podcast, Good Jibes!

With hosts John Arndt, Nicki Bennett, Ryan Foland, and the team at Latitude 38, each week we will bring you stories and tips from West Coast sailors who are cruising, racing, and just plain sailing. Whether you are listening to a podcast for the first time or adding the podcast to your playlist, if you're a sailing enthusiast this podcast is for you.
Good Jibes was born from a desire to give more sailors a way to connect to Latitude 38. We took inspiration from sailing-focused podcasts like Out The Gate Sailing (produced by lifelong sailor and adventurer Ben Shaw), and enlisted the help of Ryan Foland and crew member Nicki Bennett (whose energy and enthusiasm were a driving force) to bring you this exciting new chapter of Latitude 38's lifelong story.
But we couldn't have done this alone. We are honored to be sponsored by the Safe Boating Campaign, in partnership with the National Safe Boating Council and US Coast Guard. We encourage you to follow them on social media, and when you share your sailing photos wearing your life jacket, make sure you tag them and us and use the hashtags #SafeBoating and #GoodJibes. To learn more about our podcast sponsor, visit www.SafeBoatingCampaign.com.
Episode 1: John Arndt
In our first episode we cast off with Latitude 38 publisher John Arndt and fellow sailor and host Ryan Foland. John and Ryan talk about how Latitude 38 came to be, John's favorite parts of sailing, and what to expect in future episodes. This podcast covers everything from John's love of sailing to the most exciting parts of publishing the West Coast's favorite sailing magazine.
Episode 2: Charlie Deist
Good Jibes host, Latitude 38 crew member and sailor Nicki Bennett talks with sailor and master-level MovNat trainer Charlie Deist about how to be efficient with your natural movements, finding your strength as a sailor, what to do when your engine cuts out, and why sailing is for everyone. This episode covers everything from MovNat to improving your overall sailing skills.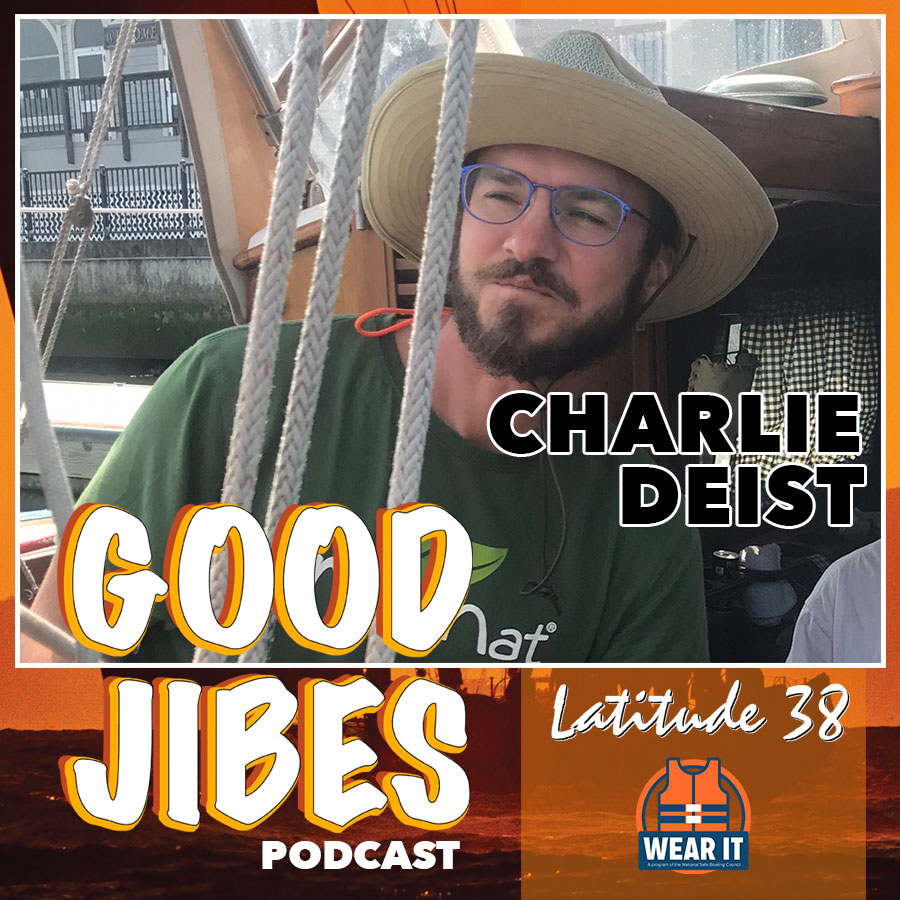 Episode 3: Chuck Hawley
Ryan Foland is joined by Chuck Hawley to discuss being a first-timer, safety tips, and the joys of sailing. Chuck was chairman of the US Sailing Safety-at-Sea Committee, has sailed over 40,000 miles on a range of vessels, and worked for West Marine for over 30 years. Hear how to approach your first offshore race, why it's okay to be intimidated, how to find your community of sailors, West Coast vs. East Coast sailing, and how Chuck turned a depressing race into a joyful journey. This episode covers everything from Chuck's storied sailing career to getting your captain's license.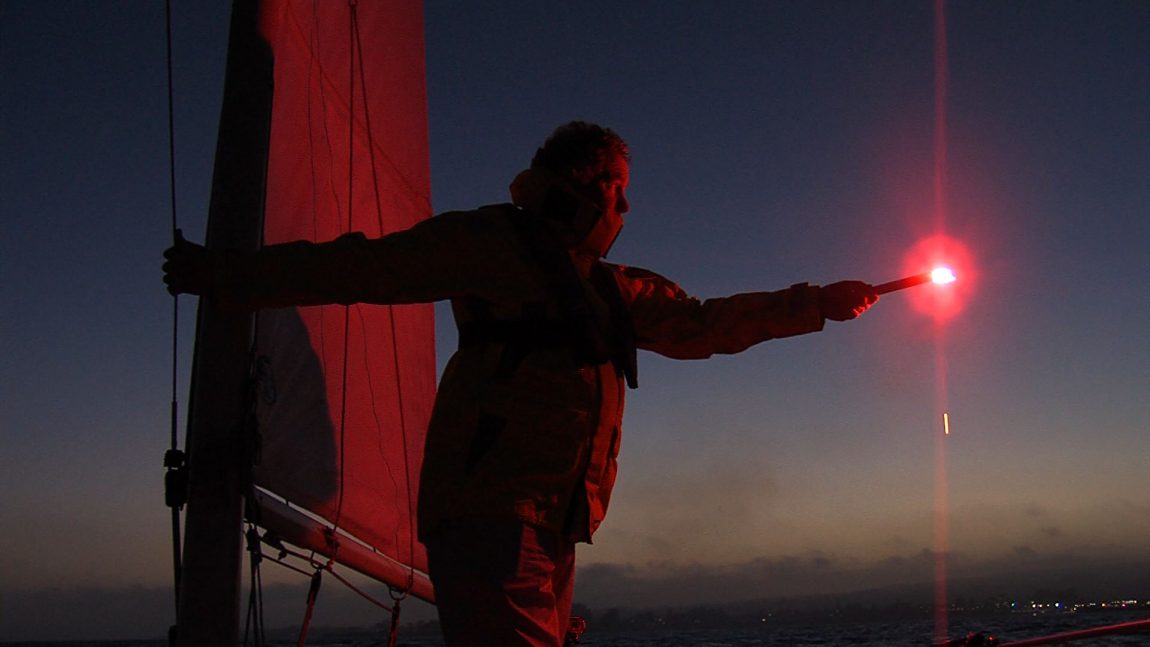 We look forward to sharing this new voyage with you. Check out our Good Jibes page to listen online and for links to your favorite podcast platform. Right now you can listen on Apple Podcasts and Spotify, and subscribe today!
If you have a sailor you would like us to interview or a story to share, email us at [email protected] and let us know! We see you all as navigators helping us chart our course forward. As Timothy Leary said, our podcast is a good thing to "Turn on, tune in, drop out."
Receive emails when 'Lectronic Latitude is updated.
SUBSCRIBE