The Tokyo Summer Olympics are due to start later this month, and the US sailing team is looking pretty good. Last week we shared a letter from Pamela Healy about why yacht clubs should support their Olympic sailors. We also promised to share interviews with St Francis Sailing Foundation (StFSF) Olympic sailors Luke Muller and Nikole 'Nikki' Barnes, who incidentally are also St. Francis Yacht Club members. The sailors had a lot to say, so we've shared an excerpt from each interview.
Luke Muller
Luke Muller is competing in the Finn (Men's One-Person Heavyweight Dinghy). As a youth Laser sailor Muller won multiple national championships, medaled in the 2019 Finn Hempel World Cup Series-Miami, and logged a career-best 6th-place finish at the 2021 Finn Gold Cup. Tokyo is his first Olympics.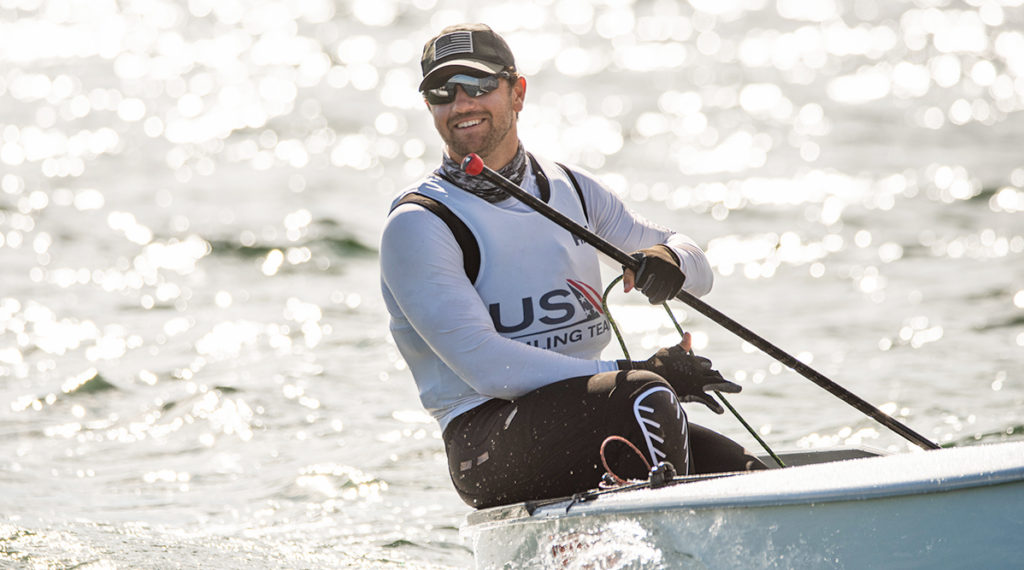 Why is participation in the Olympics important to you?
Participating in these Olympics is particularly important to me because this past year has involved unforeseen circumstances and adversity and I hope to demonstrate my ability to persevere.
What are your goals? What do you want to achieve?
I hope to qualify for the finals to compete for an Olympic medal. Thereafter, I'd like to continue to add value to elite sailing teams to the best of my ability.
What are you doing to prepare, physically and mentally, in these final weeks?
My coach and I have a long training camp scheduled in Europe in June to continue our progress on the water. From a physical-preparation side, we have planned out every week from now until the Games in order to maintain and build upon the fitness that I have developed in the last year. I also work with a mental coach, and we are constantly tuning and refining my mindset in order to get the most out of every day.
How has your yacht club played a part in your journey?
My yacht club is my community and support system. Many of our members of the St. Francis are my dear friends and the closest supporters of my campaign. My Finn campaign started in San Francisco Bay and I hope to end my Finn journey with a celebration in the club with those who have made it possible.
Nikole 'Nikki' Barnes
Nikki Barnes is competing in the Women's 470 (Women's Two-Person Dinghy) together with 2016 Farr 40 North American champion Lara Dallman-Weiss from White Bear Yacht Club, MN. Barnes is a three-time All-American collegiate sailor and active-duty US Coast Guard lieutenant. Together, the duo finished in a career-best 7th place at the 2021 World Championship. Tokyo is their first Olympics.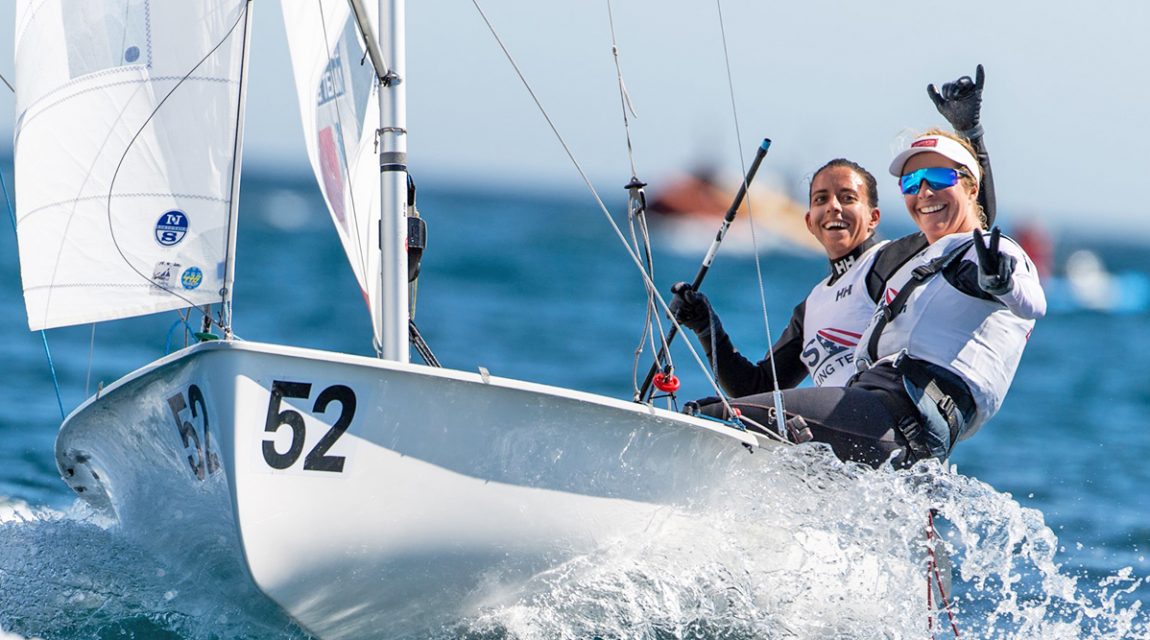 Why is participation in the Olympics important to you?
Lara: We are both athletes to the core, and this is the highest level in which we can compete. We also both carry a lot of people with us so it's an honor to represent friends, family and our country.
What are your goals? What do you want to achieve?
Nikki: Our goals for the Olympic Games this summer are to sail at our highest potential and to enjoy the process. If that means achieving the top of the podium and winning the gold, we will do that ?
What are you doing to prepare, physically and mentally, in these final weeks?
Lara: We are putting emphasis on nutrition, working with our physical trainers and sports psychologists to prepare for any scenario. One of the most important things is to make sure we are ready for the extreme heat in Japan.
Anything else you want us to know?
Nikki: If you are reading this and you have a little girl, tell her that we were just like her. Tell her to shoot for the stars, do the impossible, and never ever let anyone hold her back. This applies to everyone, but we especially want to inspire more girls to get out there and sail and show the boys how it's done!
You can read the full interviews here.
As we were writing about Luke and Nikki, we were inspired to contact StFYC's newly appointed Senior Sailing Director Adam Corpuz-Lahne, and learn a little about his own sailing background. And while Corpuz-Lahne hasn't been an Olympic sailor, he does have an equally impressive sailing résumé. "I didn't start sailing until I was 13," he told us. "My best friend took me sailing." The rest, as the saying goes, is history. From this first encounter with sailing, Corpuz-Lahne learned the ropes aboard a Widgeon — "a doublehanded, super-heavy boat that broke every time we went sailing." The 12-ft-long dinghy weighed 200 lbs and was "ridiculously fragile." The Hawaiian-born and -raised sailor then migrated to El Toros and Lasers, and became a college sailor with the University of Hawaii. "I also sailed offshore on 35- to 60-ft boats, Melges 24s, J/24s … "
After completing college Corpuz-Lahne landed a job as sailing director with the Del Ray Yacht Club. In 2011 he joined StFYC as head sailing coach, and has since shared his sailing skills and knowledge with hundreds of competitive young sailors. We asked the new sailing director what advice he would now offer to aspiring young sailors. "Sailing is about the people you meet and the joy of sailing. Competition is secondary. Everyone, whether a world-class racer, aspiring Olympian, weekend warrior, or junior sailor, should remember to go out sailing with no other purpose than to enjoy being on the water with their friends." Advice that the busy man is now applying to his own sailing. "I've joined the Richmond Yacht Club, and am going to sail El Toros," he said. "I'm going back to my roots. It's a tiny little boat, and it's a lot of fun."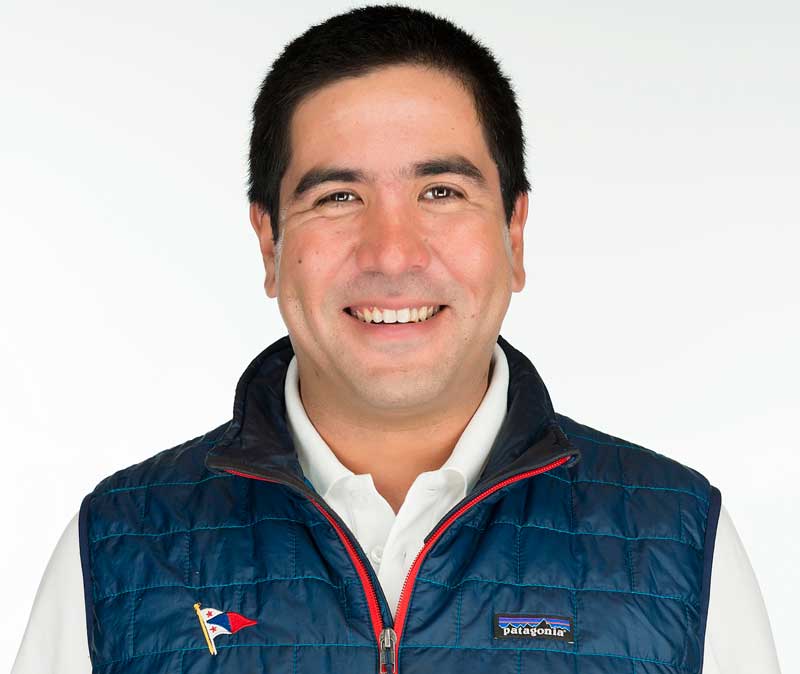 St. Francis Yacht Club's Executive Race Committee Chair Lawson Willard noted, "Adam has mentored a generation of San Francisco Bay kids to be excellent sailors. But he's more than a coach — he is a true leader in our sport with an unmatched passion for ensuring its future includes innovation, Corinthian spirit, inclusivity and an unwavering love for the sea. I have no doubt these skills and values will translate to him taking our race program to the next level."
Receive emails when 'Lectronic Latitude is updated.
SUBSCRIBE