For San Francisco sailor Chris Larsson, 2020 is not all bad news, as the COVID restrictions provided the momentum for Chris to learn to singlehand his Folkboat.
2020 has been a bad year. Or, as one of one of my daughter's favorite children's books would say, a "terrible, horrible, no good, very bad" year. But as we round the corner into Thanksgiving, it is important to remember that despite the horrors we may have seen on TV, or even (perish the thought) in person, we sailors are a lucky bunch. While the news of the pandemic broke and many struggled with cabin fever and agonized over even finding a safe place to go for a walk, we were able to hop onto our boats and relish the calm safety of being not six feet, but six miles away from the danger. So 2020 was a very bad year indeed, but I'm trying to be thankful, and, in addition to my lovely family, one thing I'm thankful for is that 2020 is the year I learned to singlehand my boat.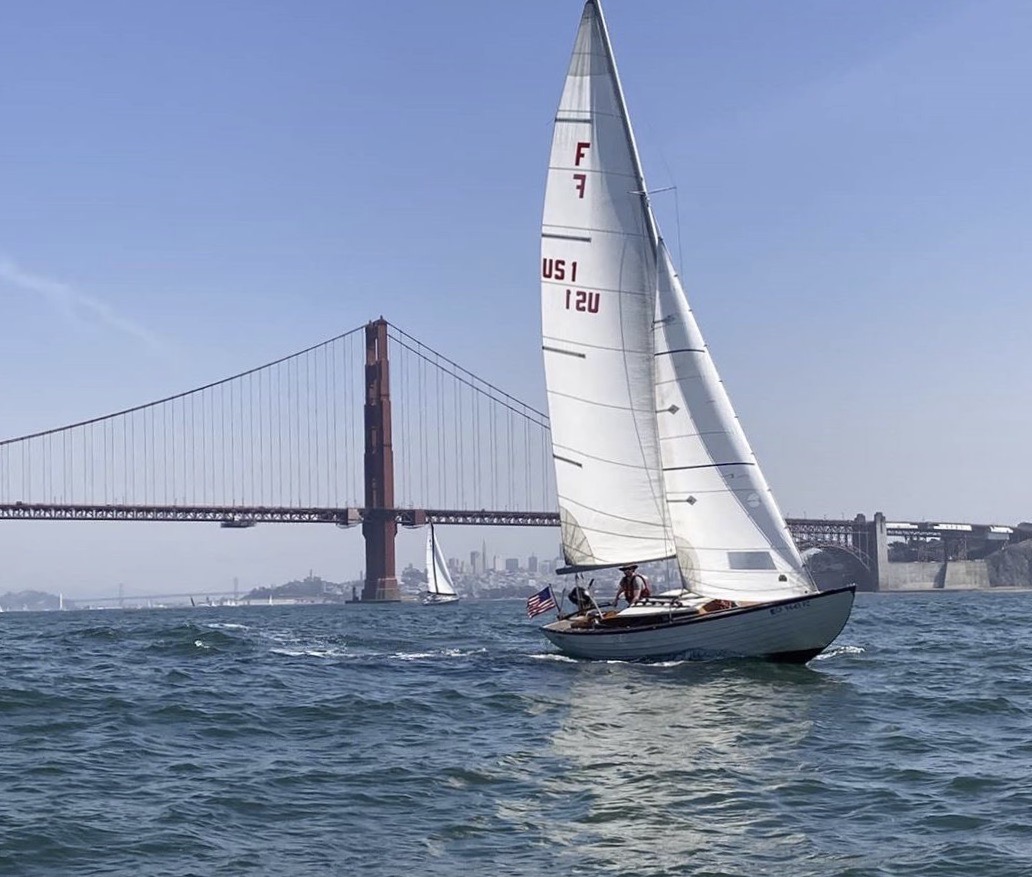 About three years ago, a friend turned me on to the idea of the modest Folkboat. It's been one of the most common and well-loved small cruisers since it was first built in 1942, with potentially over 4,000 examples still on the water. It is, in fact, one of the oldest one-design boats still raced on San Francisco Bay, having held a championship since 1958. I quickly fell in love with the classic lines and distinctive lapstrake look of the hull.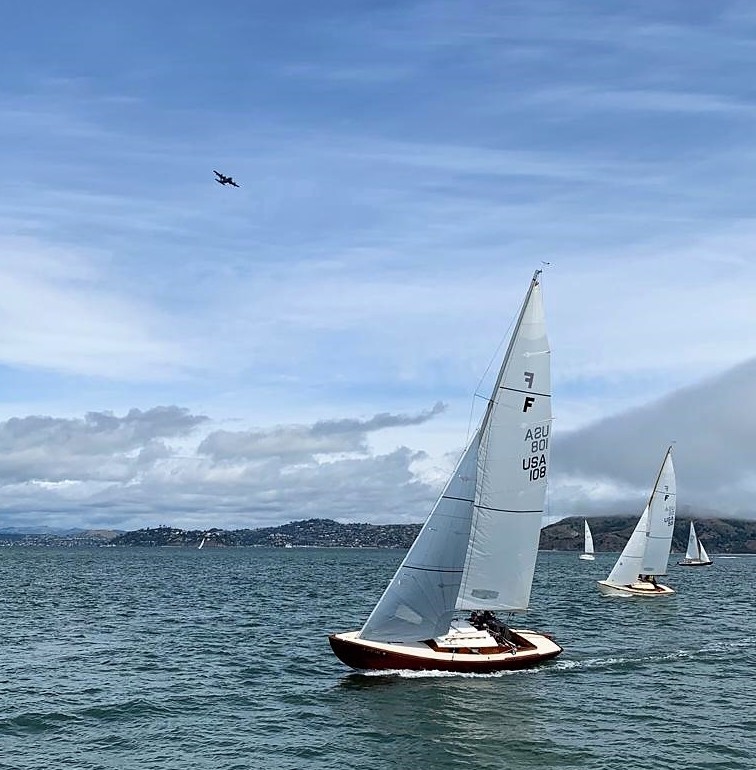 After some research, I found a wonderful example, originally built locally by the legendary Svendsen's Boat Works, and was on my way. The notoriously stiff conditions of the Bay gave me some early thrills, but with help from a very enthusiastic and engaged racing association and a generously ballasted hull, I soon found that the 25-ft craft could handle conditions normally reserved for much larger boats. It wasn't long before I was comfortable enough to sail into and out of the slip and even try my hand in the races.
I had been looking forward to the 2020 racing season with anticipation, but as spring rolled into summer, it became clear that we would be facing an extended pandemic. In fact, the ordinary summer championship, typically with crew of three per boat, was not allowed under county guidelines. However, the Folkboaters were determined to make the most of it and decided to organize a series of shorthanded races throughout the summer. The rules of racing were simple: You must sail singlehanded or with members of your household; first across the line wins; and no one is really keeping score. I raced singlehanded and learned the hard way that you'd best set the jib correctly the first time, because when you're alone, there's no getting back to the winch until the next tack.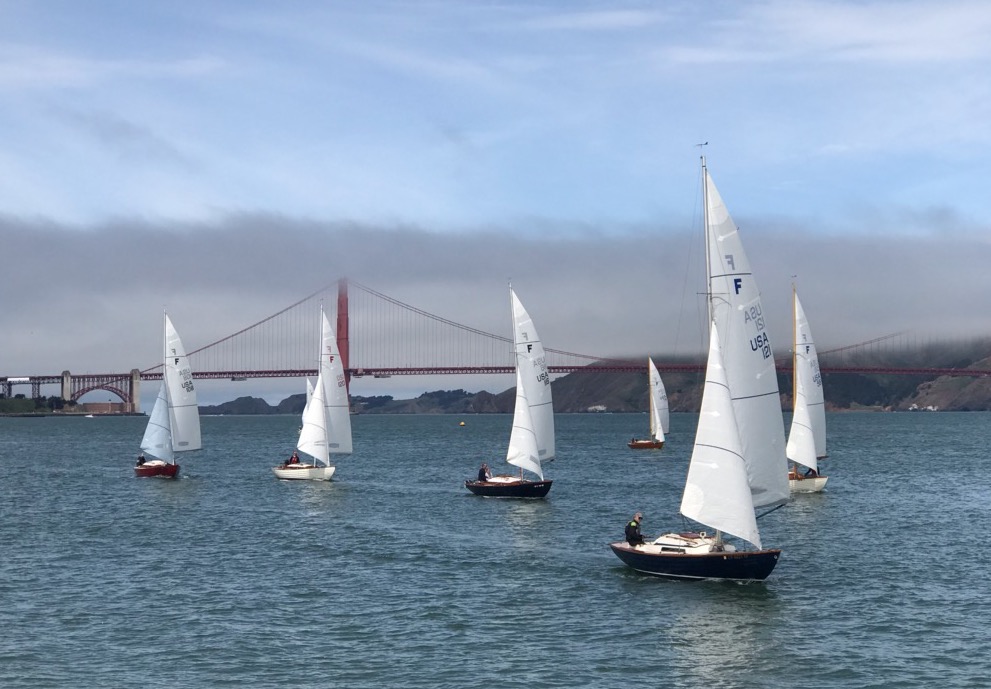 And each Saturday when the races were over, before returning to the confines of our homes, most of us would take one last lap up to the iconic Golden Gate. The long downwind leg home provided an opportunity to pull our boats in close — not too close — but close enough to toss a drink from one cockpit to the next, and talk about the times. It certainly is true what they say: "Folkboats have more fun!"
Folkboaters have a reputation for being a welcoming bunch. If you're interested in learning more about Folkboats or meeting up with the crews, check out their website here, or take a look at the SF Bay Folkboat Association's Facebook page.
Receive emails when 'Lectronic Latitude is updated.
SUBSCRIBE