Friday kicks off Island Yacht Club's 28th Annual Women's Sailing Seminar. It seems fitting that we shine our Latitude spotlight on Lauren Eisele, a principal instructor at the seminar for over 20 years.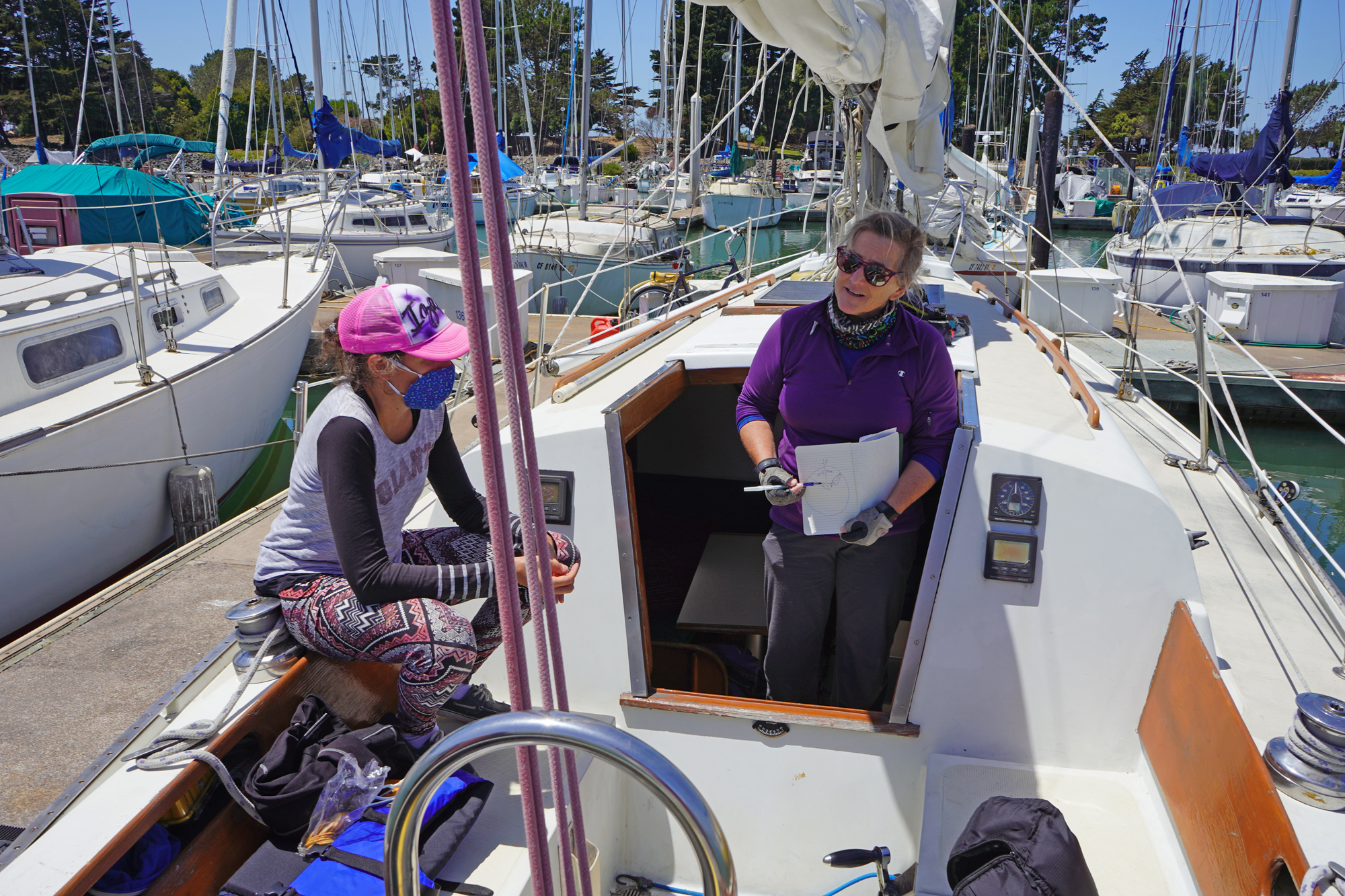 How did you start sailing?
When I was 7 years old I started sailing dinghies at a community yacht club program on Great South Bay in New York. I was hooked. I spent my youth racing and teaching there, and the rest is history.
High School and College Sailing
I went to a high school that had a sailing team and a semester-at-sea program. At age 15, I was at the helm of a 54-ft ketch, sailing offshore from Rhode Island to the Caribbean. This trip solidified my enchantment with offshore sailing and the challenges, mysteries and beauty of the sea.
Subsequently, I continued to sail on my competitive college varsity team, racing A-division around the country. I majored in environmental science to protect the oceans.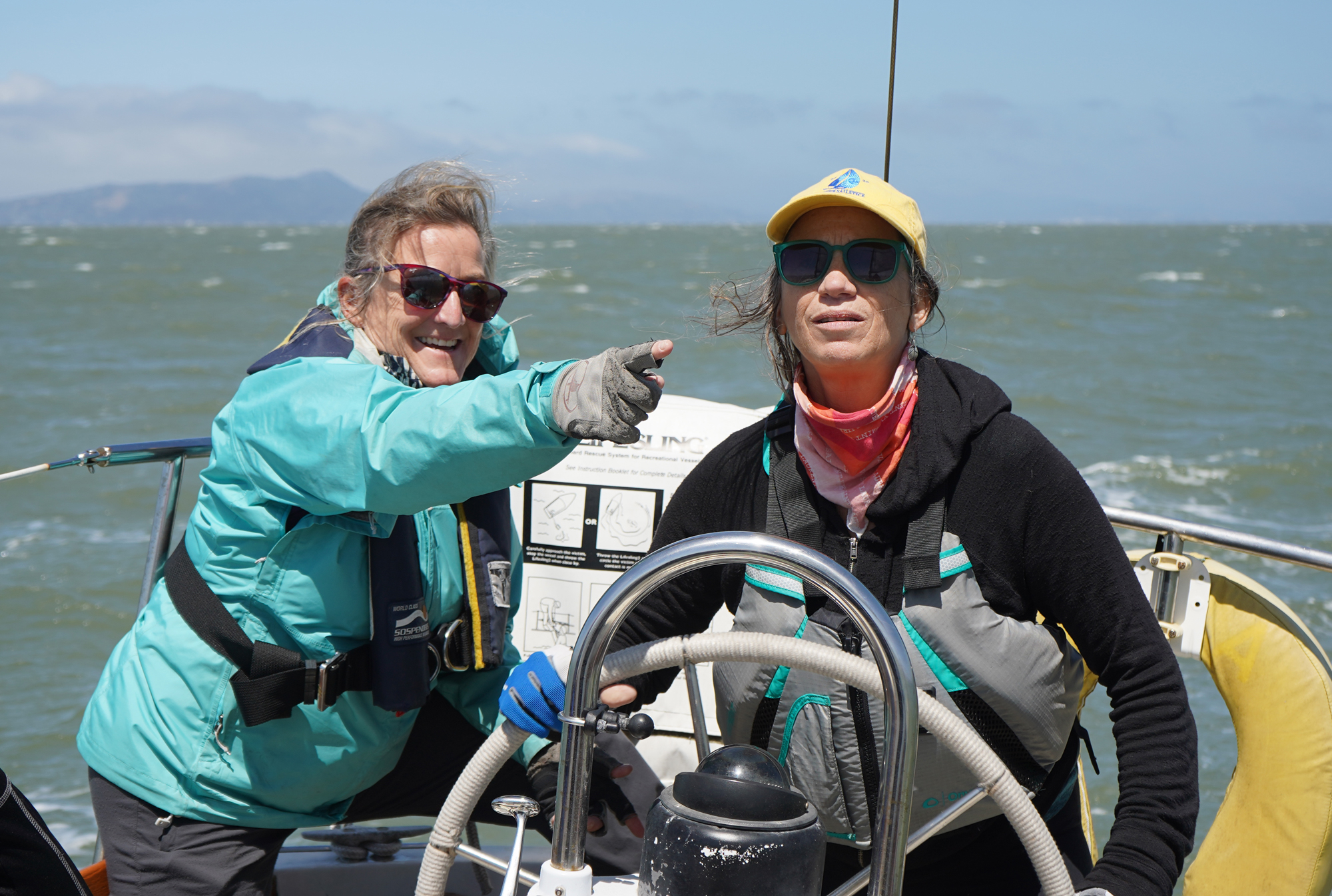 The Move West
After college, I moved to the Bay Area, where I have been racing, teaching, and coaching for the past 34 years. I have developed and implemented sail training programs for local sailing schools and yacht clubs, served as a mate on several charter vessels, and been a principal instructor for the annual Women's Sailing Seminars for over 20 years.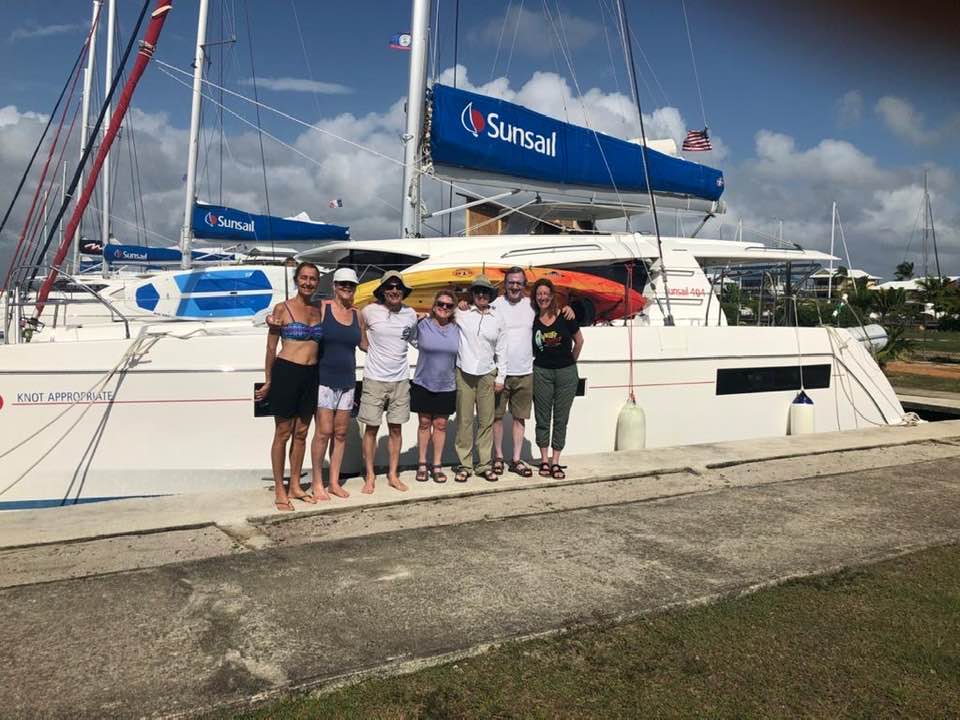 Aside from teaching and coaching, I have gone cruising offshore, worked on charter vessels, delivered yachts, and honored my 'call of the sea'.
In 2017, I acquired my USCG 50GT Master Near Shore Captain's license and joined the 24th Baja Ha-Ha rally, where I met my current business partner, Jerry Morgan. After the Ha-Ha, we started Captain Morgan's Sail Charters, a San Francisco Bay eco-charter business aboard his Hunter 44 Whimsea.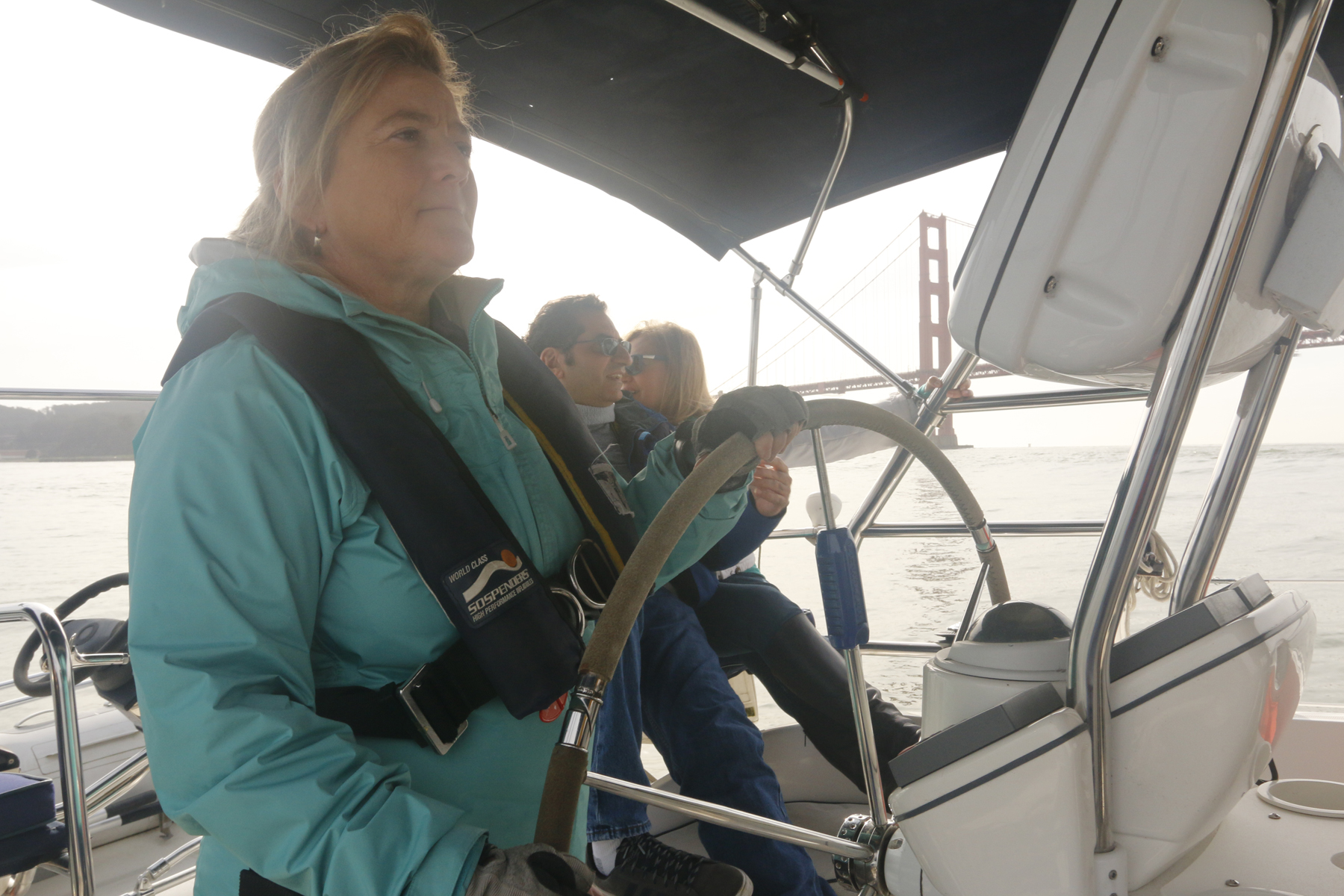 A mermaid at heart, I spent my professional career protecting the Bay while working for both the ports of San Francisco and Oakland. A highlight of my career was working for the Port of San Francisco as the lead environmental-compliance manager for the 34th America's Cup. I got to be part of the race logistics, planning, and event-management teams.
Currently, I teach for Club Nautique, run my charter business, and operate Sail with Confidence providing customized sail coaching to clients on their own boats.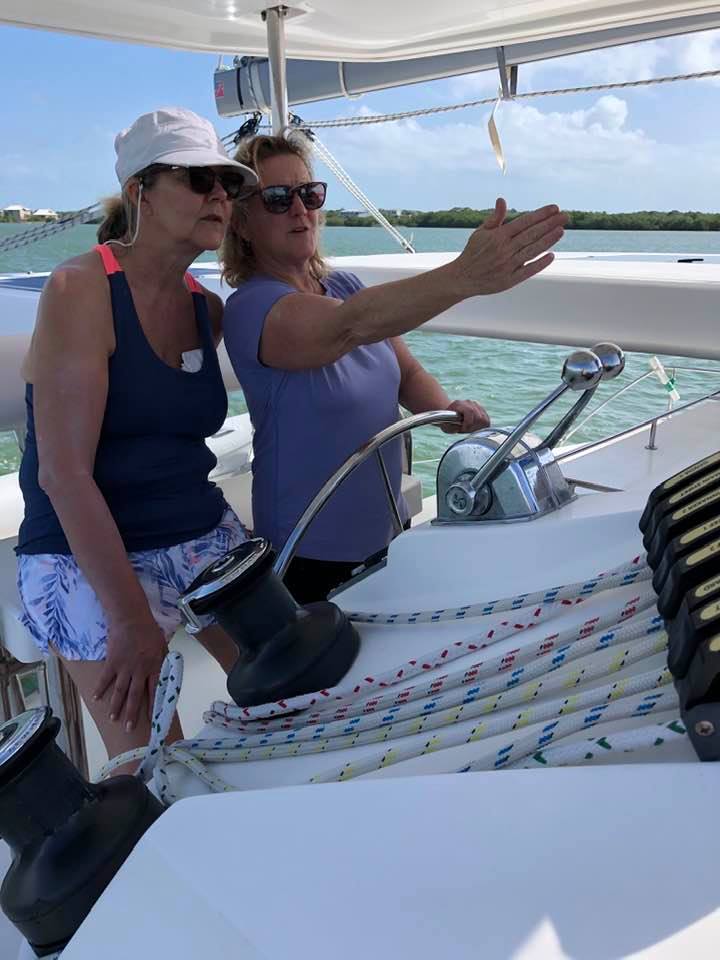 What is your favorite thing about sailing?
Being on the water allows me to connect with the forces of nature, and disconnect from the hustle and bustle of civilization. Sailing stimulates my curiosity and constantly challenges me to be smarter, safer and more humble.
What do you love about teaching sailing?
I teach sailing because it is so rewarding to witness my students transition from being fearful to confident. I love it when they sense that feeling of freedom that comes with the possibility that they're ready to take the boat out themselves and start their own sailing adventures. There is something so gratifying when my students can feel and anticipate the wind and waves and how they affect the boat.
Learn from Lauren and many other amazing women instructors this weekend at the Women's Sailing Seminar. Register today with Island Yacht Club.
Receive emails when 'Lectronic Latitude is updated.
SUBSCRIBE