Baja Ha-Ha's Poobah Celebrates Cruising to Mexico
Our series of the Grand Poobah's Mexico memories continues with his latest story about Santa Cruz Island.
The Baja Ha-Ha Celebrates Cruising in all of Mexico … as well as all stops 'on the way to' Mexico. That includes Santa Cruz Island, where this photo was taken during a SoCal Ta-Ta a few years ago.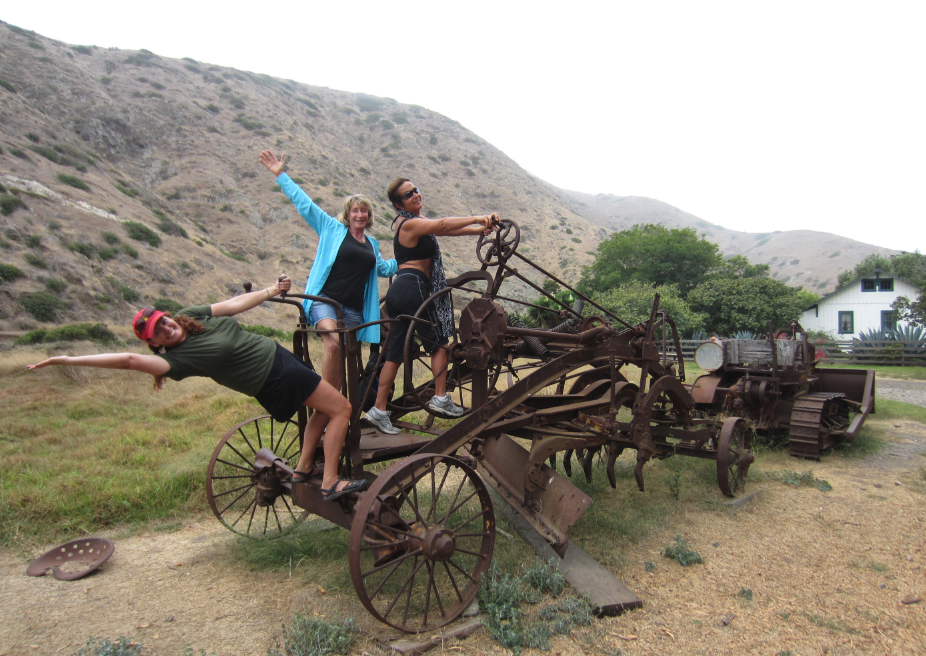 There used to be a working ranch on the Gherini property. They raised cattle and did some farming.
When I first visited in the 1970s, we gave the Mexican ranch hands a case of beer. They reciprocated by inviting us to dinner, sharing some of their Santa Cruz Island homegrown weed, and giving us horses to ride.
They even took us up to the airport when the supply plane came in. The pilot gave us a stink eye.
I wouldn't expect to be given dinner, weed or horses these days.
The gals in the photo — Cherie, Caren and Dona — thought about buying the place and creating an all-women's Green Acres Collective. They're seen here checking out the rolling stock, some of which looked as though it might have needed a little maintenance.
Alas, all of them decided to keep sailing instead.
If Santa Cruz Island had more than sporadic internet — come on, Elon, get that Starlink going! — we'd spend a month there every summer.
Santa Cruz Island has an interesting history that you might want to read up on before stopping there.
Receive emails when 'Lectronic Latitude is updated.
SUBSCRIBE