Vendée Globe Competitors Suffer Damage Already
Vendée Globe Start
The 2020-21 Vendée Globe started on Sunday afternoon off Les Sables-d'Olonne in western France. In most years, the start of the race is an impressive affair, with hundreds of thousands of spectators hanging out in town, visiting a race village, and lining the breakwater to see the racers off. This time the pre-race dock activities and access were slammed shut on the fans after the recent COVID lockdown in France. So it was a gloomy tow-out for the boats and solo skippers as they headed for the start line. Then the start had to be postponed for more than an hour to wait for a "sea mist" to lift.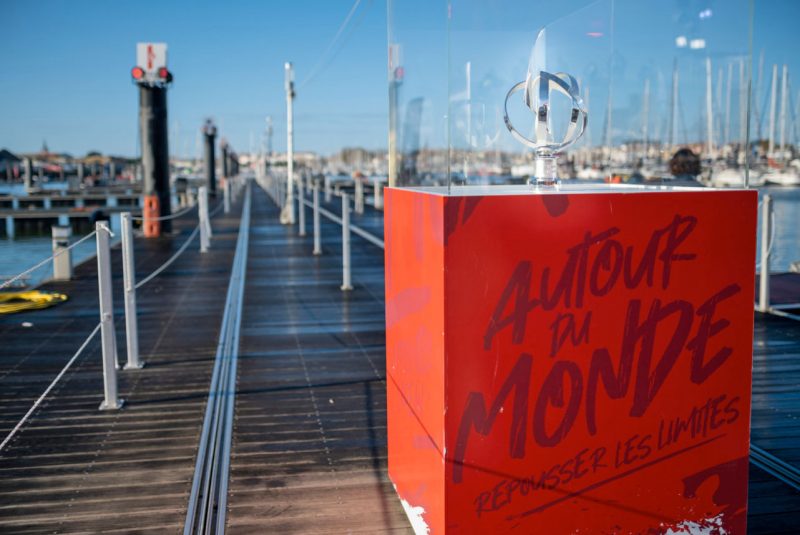 Once the countdown started everyone was eager to go in a nice 12-knot southeasterly. One was just a little too eager. Louis Burton on Bureau Vallée 2 started in front. But the third-time Vendée Globe skipper, racing the boat that won the 2016-17 edition and holds the race record, was over early. It happens to the best of us. The Vendée race rules for an over-early start are kind of like that for the Three Bridge Fiasco in that you don't head back to restart, but instead take a time penalty. But that penalty is rather draconian. "He is penalized according to the strict race rules, required to halt his race for five hours — stopping racing and resuming from the same point —  before 38°40′ 00″ N, so just north of Lisbon," stated a press release.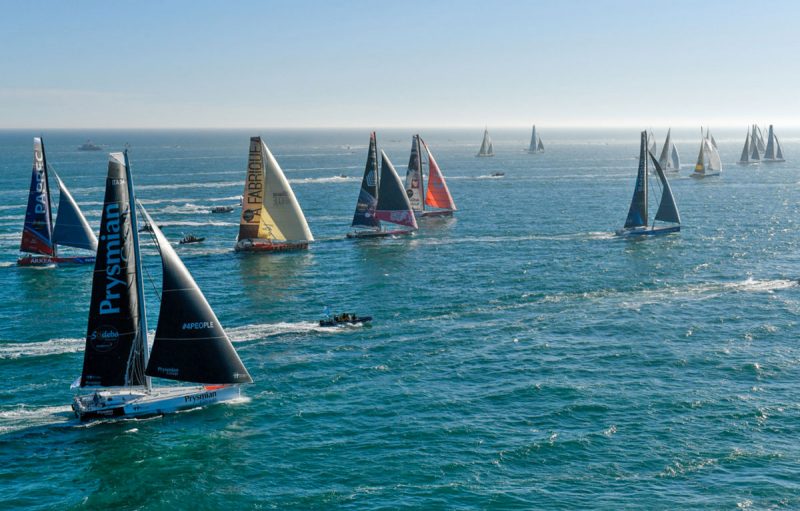 A Front Comes Through
On Monday, the fleet split into a smaller pack heading south around a restricted shipping zone and the bulk of the fleet staying north in moderate winds. Then on Tuesday a front came through, increasing winds to 40 knots and making for a bumpy ride.
Alex Thomson on Hugo Boss reported, "The next big thing will be crossing this front. There is this light patch off Finisterre, so I would prefer to be farther west, but I am not, and then we will be sailing towards the front, which will be interesting. If I can I will try and get a bit farther south and avoid the worst of it."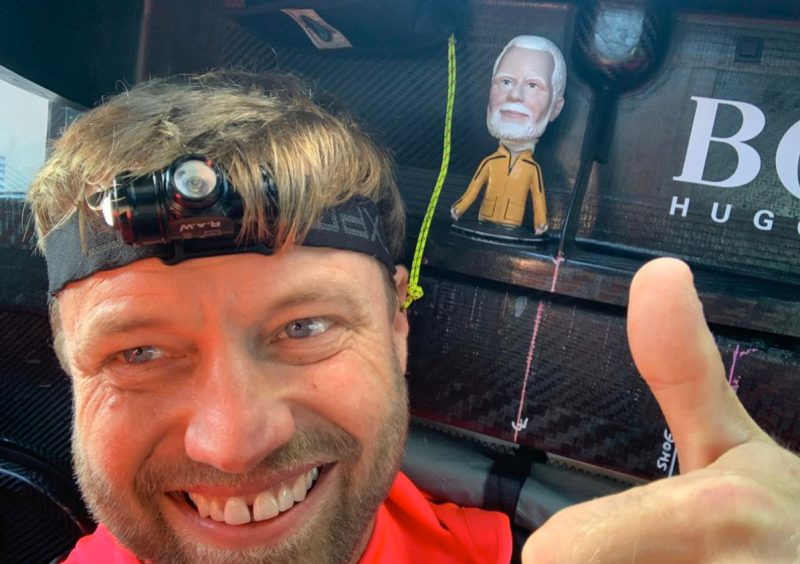 Damage in the Fleet
Damage has already occurred, with Armel Tripon on L'Occitane en Provence seeing mast damage. Tripon has diverted toward La Coruna, Spain. Kevin Escoffier on PRB had to fix a faulty drain valve on his keel box. "It is Jacuzzi mode this morning on PRB," he said.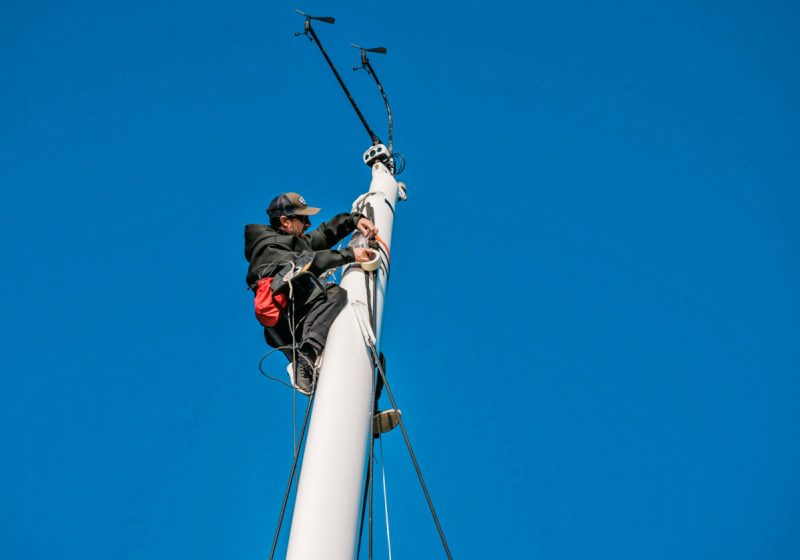 Perhaps the most heartbreaking is Charal, which was heavily favored to win. The boat is broken, and Jérémie Beyou is heading back to Les Sables-d'Olonne. Technical director of the Charal Sailing Team, Pierre-François Dargnies, explained the problems: "It started around 2 p.m. on Tuesday when a sheet block tore off, which sprayed carbon all over the cockpit." Then Charal ran into something while Beyou was trying to fix the block. "With a torn-off sheet block base and a damaged rudder, knowing that it is possible that the foil might also have been hit, and a broken runner… that is quite a bit for the third day of the race," added Pierre.
The race rules leave the start line open for 10 days after the gun, so Beyou has until Wednesday the 18th to fix a lot of things then restart.
The rankings on Wednesday have Maxime Sorel on V and B Mayenne in first, and Charlie Dalin on Apivia in second, Benjamin Dutreux on OMIA–Water Family in third and Yes We Cam! with the entertaining Jean Le Cam in fourth. Go Le Cam!
Receive emails when 'Lectronic Latitude is updated.
SUBSCRIBE