Run every four years, the Vendée Globe singlehanded around-the-world race will start on this Sunday, November 8, at 1 p.m. local time off Les Sables-d'Olonne, France. The boats are all box-rule IMOCA 60s of varying ages and technologies. Just like in our Bay Area Singlehanded Sailing Society boats, the spread ranges from 'spend all you can to win' to 'run what you brung'. Most skippers are French, with a few Brits and a smattering of other nationalities represented. Some are repeat offenders from earlier Vendées. Some are first-timers. Six competitors are women, a record for the race.
Top Spendy Entries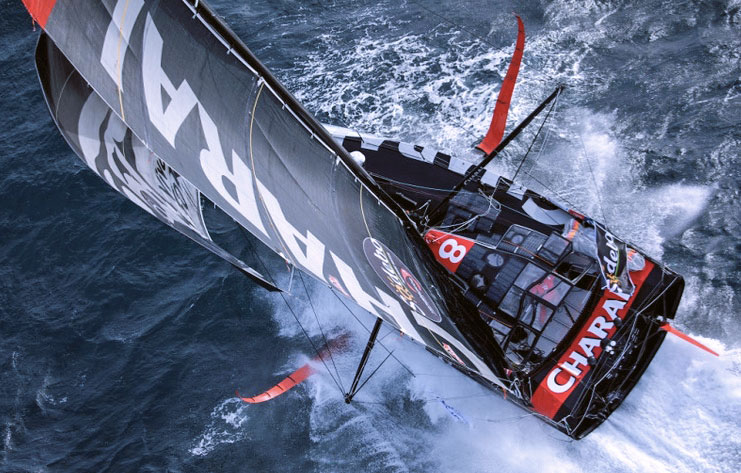 Starting from the top, 'spend money' campaigns with the best chance of winning are:
Jérémie Beyou, age 44, on his new boat, Charal. The boat was launched in 2018, has been sorted out well, and is fast. Beyou is a past Figaro winner and has what it takes to keep the competition behind him.
Charlie Dalin, 36, on Apivia has a fast boat but has never raced in the Vendée. He is a naval architect by trade and a successful Figaro sailor, so he set up his boat for his style of racing.
Another new boat is LinkedOut, with Thomas Ruyant, 39. LinkedOut looks to be a faster design among a lot of fast designs.
And who could count out Brit Alex Thomson, 46, on Hugo Boss, with a brand-new boat? Thomson is a veteran of several Vendées and ocean races. He can be successful if he doesn't break the boat.
Some Notable Budget Entries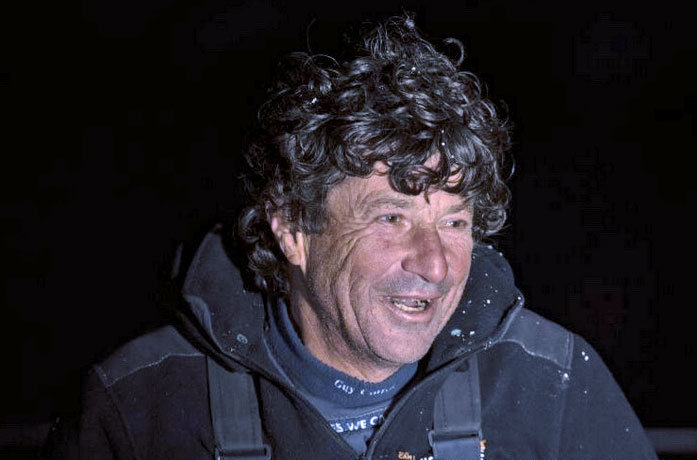 Among "I have only this boat I can afford to race" entries are:
Yes we Cam! Jean Le Cam's 2006 high-odometer Farr design dates from many IMOCA generations ago. The skipper has the best attitude and will undoubtedly post some very humorous accounts during the race.
Englishwoman Pip Hare, 46, will be on board Medallia, a vintage boat built in 1999 in a hangar. It's the oldest of the fleet. Hare is a very accomplished racer with many wins in a variety of fleets. And the sponsor, Medallia, is a San Francisco company. The CEO, Leslie Stretch, has a Beneteau 41.1 that sails out of Richmond. Go figure. (See the August issue of Latitude 38 for more.)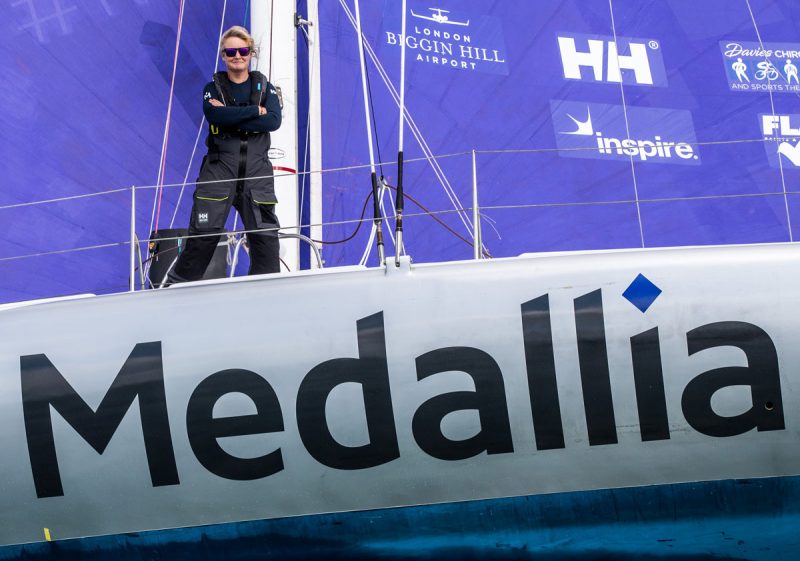 More Vendée Women to Watch
The top women with a chance to win are:
Frenchwoman Clarisse Crémer, 30, on Banque Populaire X. Crémer is an accomplished racer with a great boat. She and her boat have both won races.
Brit Samantha Davies, 46, on Initiatives-Coeur, has both the experience and a record of successful Vendées. The boat is older, but it's been modified to compete with the newest, and may have the ability to stay in one piece better than the others.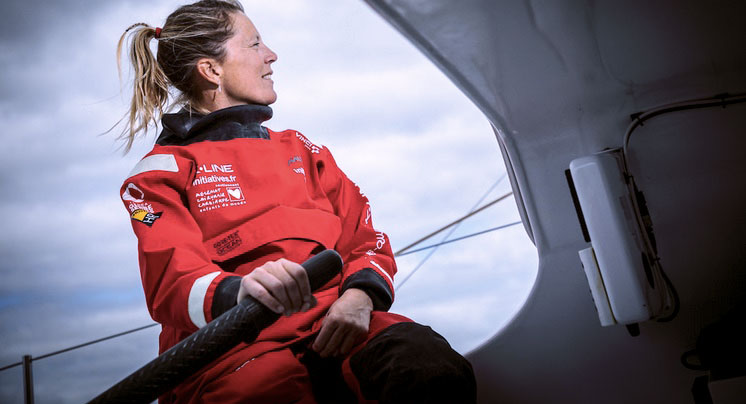 You can view the race online, check the tracker, watch the onboard videos every day, and keep up by going to: www.vendeeglobe.org/en. Another great site about all the boats and racers is www.imoca.org/en/races/imoca-globe-series/vendee-globe. And North Sails posts a well-produced video series hosted by Loïck Peyron on YouTube: https://www.youtube.com/results?search_query=north+sails+vendee+globe.
Receive emails when 'Lectronic Latitude is updated.
SUBSCRIBE