We've said it before, "the smaller the boat, the bigger the adventure." Last weekend a group of Lasers gathered to take on the Central Bay. Decorated and dedicated Laser aficionado Chris Boome sent in this report.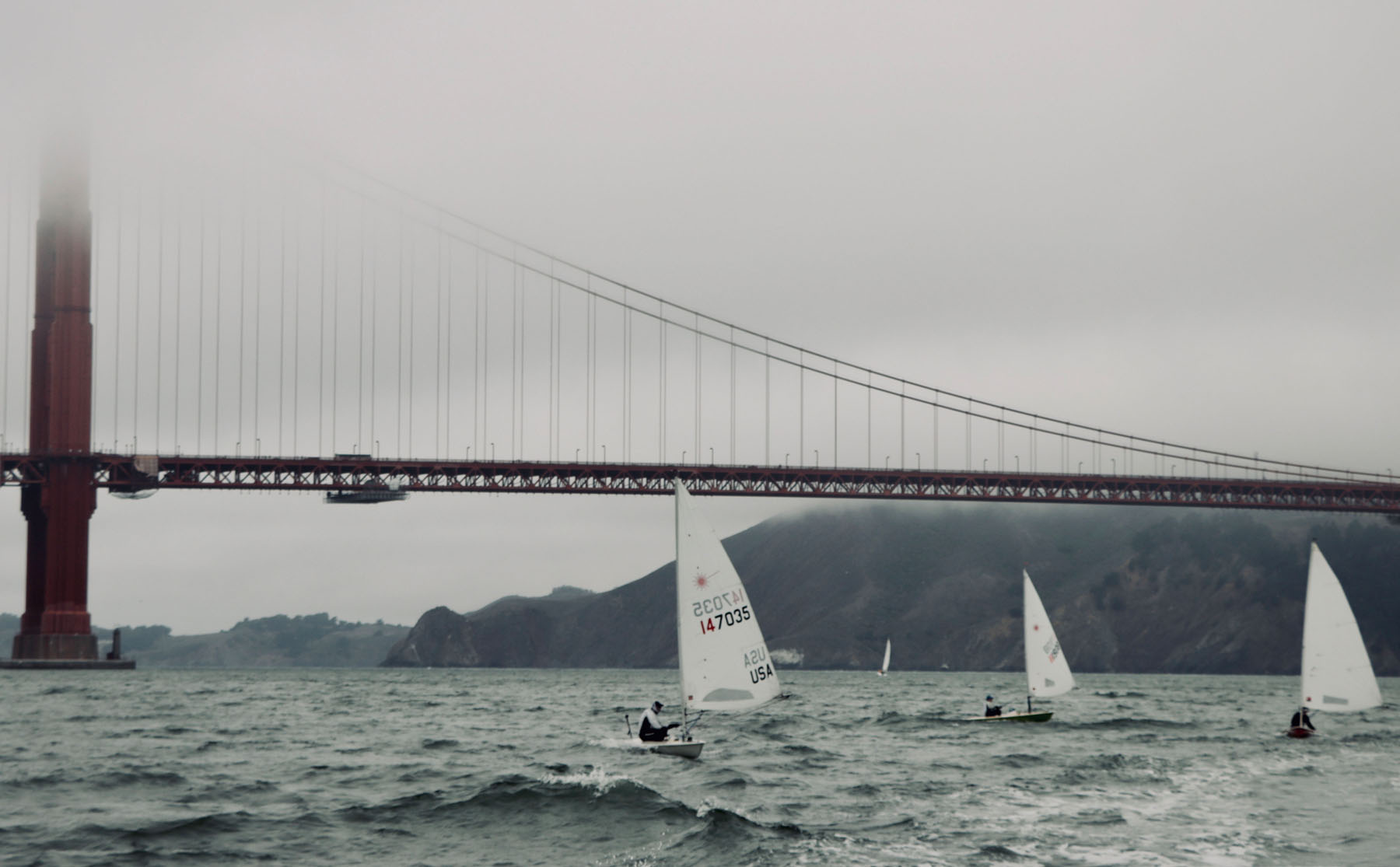 On Saturday, August 29, a group of nine Laser sailors, wanting to take advantage of the 1418 max ebb of 2.4 knots to get in some downwind practice, met up between Alcatraz and St. Francis Yacht Club. Six hardy souls sailed from Richmond Yacht Club and three came from StFYC. We had a mix of full rigs and Radials, and as we started upwind toward the Golden Gate Bridge it was a nice breeze — not too heavy and not too light — so we got to and sailed under the Bridge quickly. We all stopped for a while, thinking we would head downwind from there.
Emilio Castelli had a slightly different idea and had this burning desire to sail around the Point Bonita Buoy, so five of us headed out there and the others started downwind toward the Berkeley Circle. I am pretty sure everyone had a great day. The guys who went back inside the Bay probably had a much better training day, but I think the five of us who went to Bonita had a more exciting time.
Getting to the Point Bonita Buoy was a piece of cake, as the wind was moderate. I was surprised to still see so much ebb on the buoy when I rounded. At first there wasn't much wind, but still enough to move along nicely. Once we were about halfway back to the Bridge, the wind started coming up and we had some really fun and exciting rides. See Emilio's video below. We also saw lots of sea critters out there who could not decide if we were friend or foe as we were flying over the waves toward them.
I was part of the original San Francisco Bay Laser group in the early 1970s, and we did a lot of fun things together, besides just showing up for races. The SF Bay Laser group now has become close friends, thanks largely to the many hours that our fantastic district secretary, Stephen Aguilar, has put in to get us loving our Lasers, both for the sailing and for the great group that sails them.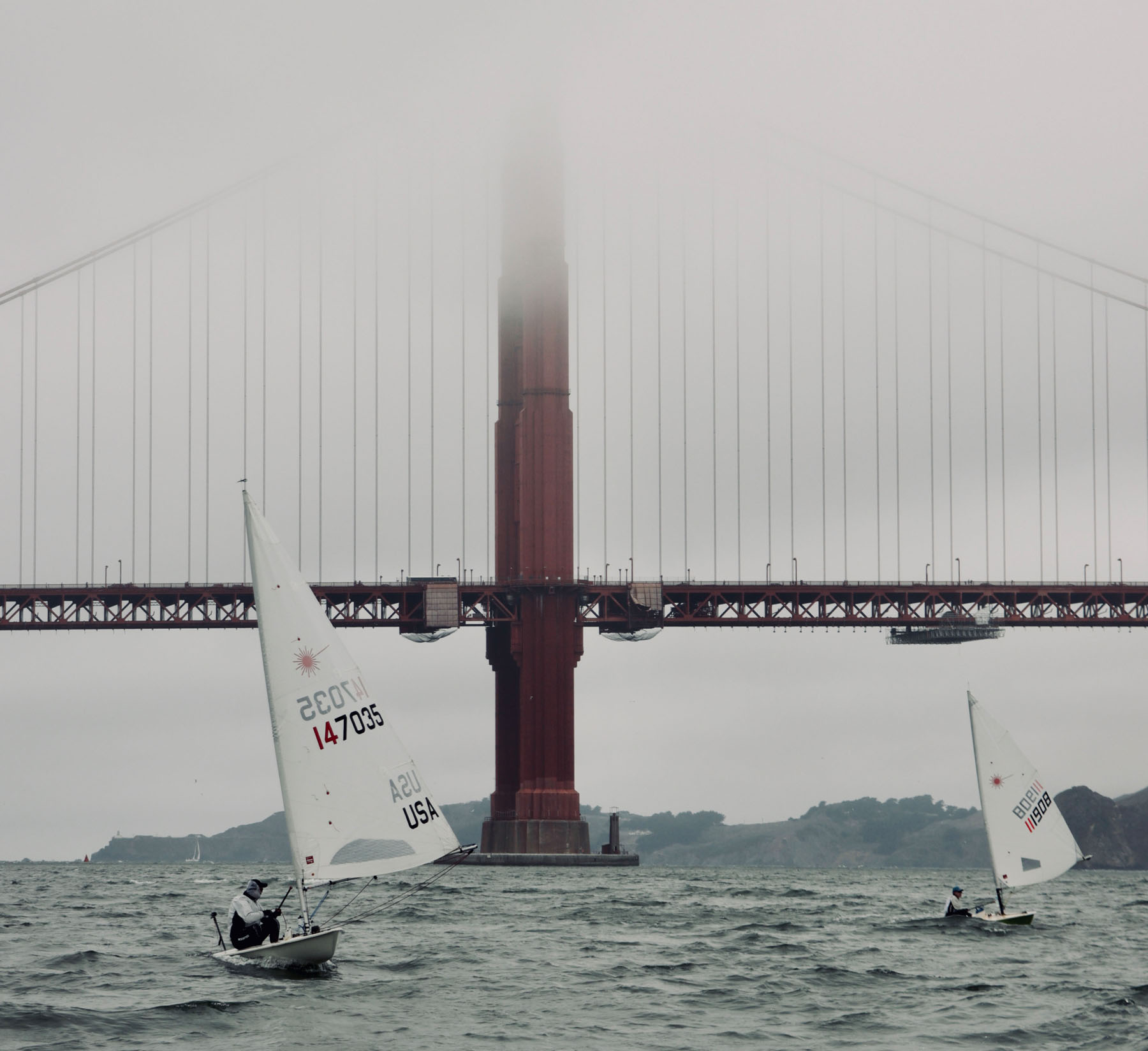 Do you sail a Laser, or another small boat? Drop your answer in the comments below.
Receive emails when 'Lectronic Latitude is updated.
SUBSCRIBE