'Tilligo' and a Final Journey
Just in case you missed the news, September's Latitude 38 is out and ready to pick up from your favorite distributor, or read online. Here's a preview of one of our favorite stories in this month's edition: how Tilligo carried a special meaning for her new owner. 
I recently bought another boat. I have gone over to the dark side with the purchase of a really nice 1986 Grand Banks 42. Her name is Grand Dame. I've had my eye on this specific boat for a few years. I was finally able to get the owner to sell her to me and am very happy with her. Though I will miss sailing my own boat, I can always sail with friends when the urge strikes.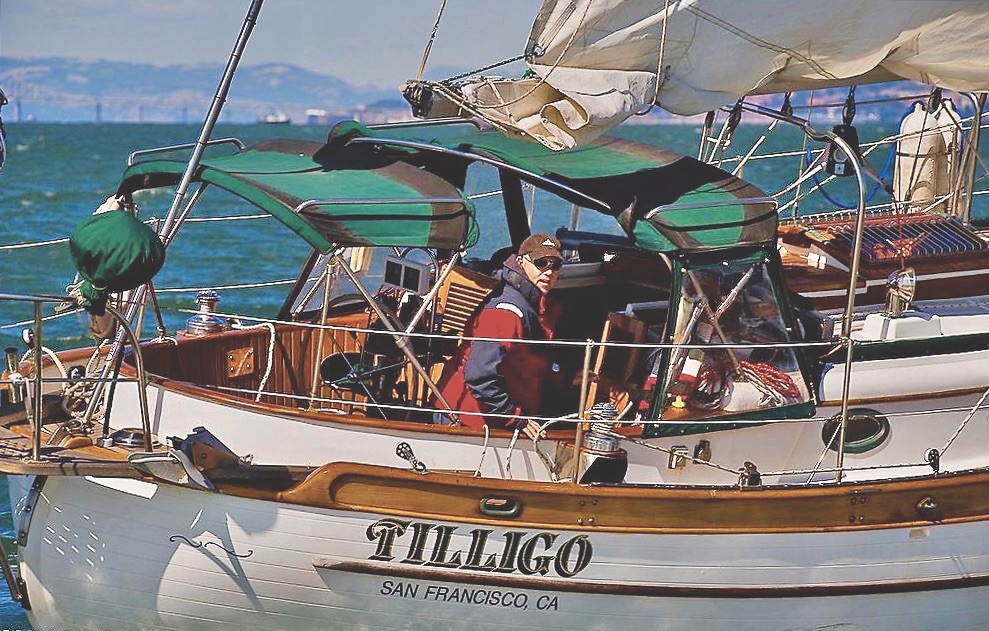 So, I've been working on selling my beloved sailboat, Tilligo, a 1988 Union Polaris 36. I have owned her for 16+ wonderful years and put many miles and adventures under her keel. She's an amazing vessel, with everything one would need to safely and comfortably cross an ocean. This boat is not for just any sailor. There are many systems and special kinds of maintenance that must be performed and managed. Over the past year, I have had many interested parties come out and look her over, flying or driving in from all over the country. After viewing her, the comments were always the same: "I just want something simple to sail around in." Or, "Way too much maintenance for me," and "I just want something to live on and party on."
One day, I got a call from a guy asking if Tilligo was still for sale. We chatted for a long time and set up a day to meet at the marina. After meeting and going through the boat, we set up another day to take her out and put her through her paces on the Bay. As we hoisted the sails and cranked on the winches, I could see a warm and satisfied smile on the man's face. That smile continued through the remainder of the sail, as we tacked, ran with the wind, and maneuvered the boat through every sailing angle and configuration.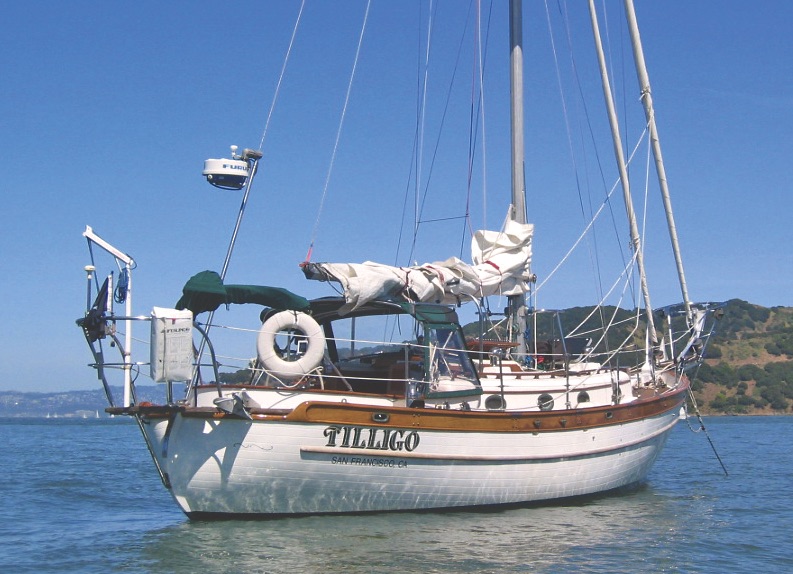 After we arrived back at the dock, he made an offer on the spot. This was a bittersweet moment for me, as I was happy to get her sold, but very sad because of my love for and attachment to her. I agreed to his offer, which was the full asking price. As we secured the final dockline, he looked at me and said, "Andy, I have an expiration date on my life — I have lung cancer with maybe 10 or 12 months to live."
Continue reading at Latitude38.com.
Receive emails when 'Lectronic Latitude is updated.
SUBSCRIBE