Almost all the cruising stories we've been reporting lately have involved the shutdown of various islands and cruising grounds. Recently the closing trends have slowly started to reverse, as islands get a handle on the caseloads and how to manage life during the pandemic. This gradual reopening now includes Caribbean islands, each in a different phase of inviting visitors to return, with a variety of safety protocols.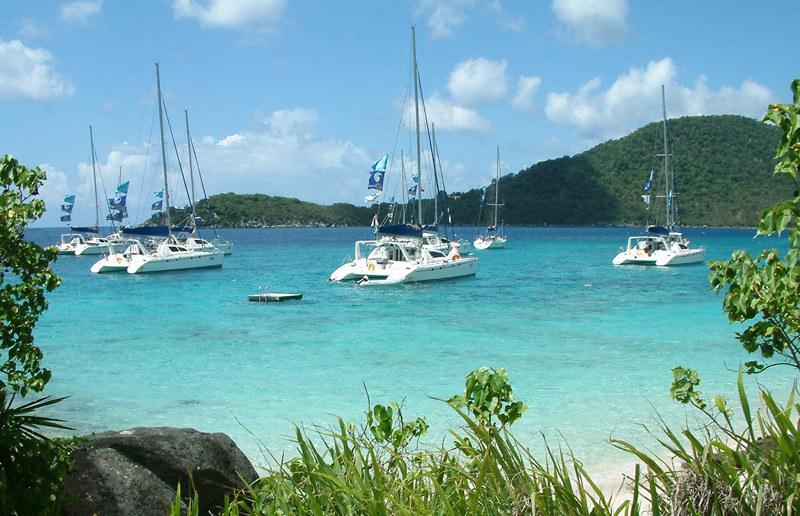 According to the New York Times, The Bahamas was due to enter Phase 2 of reopening on July 1, Jamaica reopened borders on June 15, Puerto Rico is reopening on July 15, Saint Lucia reopened borders on June 4, though international flights are just starting up in July, and the USVI reopened on June 1. None of this means life is back to normal. There are COVID testing requirements and procedures that vary by island. Flights are increasing but remain limited, and there are limitations on who can actually visit some islands. As of July 10, Jamaica is restricting visitors from places deemed high risk, which currently include Arizona, Florida, New York and Texas.
We spoke to Astrid Deeth of The Admiral's Inn & Gunpowder Suites, located next to the Sunsail base in English Harbour, Antigua. Astrid reports, "Antigua reopened its borders on June 4th with daily flights from Miami on American, which have now been joined by twice-weekly flights on JetBlue from New York and weekly flights from Atlanta on Delta. Current protocols require all passengers arriving by air to have a negative COVID-19 RT-PCR within 7 days of their flight. Passengers arriving by sea are subject to 14 days quarantine."  You can learn more about the Antigua and Barbuda protocols here.
Though challenges remain, if you're itching for an island vacation, there is a steady trend toward reopening. The charter bases are putting the necessary precautions in place and bookings are being accepted for charters later in the year. The Moorings base in St. Lucia reopens August 1, and other industry bases are starting to reopen as the season progresses. You could book a Sunsail vacation in the Bahamas now, but they are sold out into August.
Receive emails when 'Lectronic Latitude is updated.
SUBSCRIBE