The Tables, and Ships, Are Turning in the Oakland Estuary
Last week, I was delivering my Columbia Challenger Esprit from San Rafael to Oakland, marking just the second time I'd made my way down the Estuary in a sailboat. Near the entrance, we saw that a container ship was turning behind Yerba Buena Island, rather than heading for the 'parking lot' of ships in the South Bay. Reaching toward the Estuary's entrance, we decided to tack and let the ship pass in front of us before we transited the channel.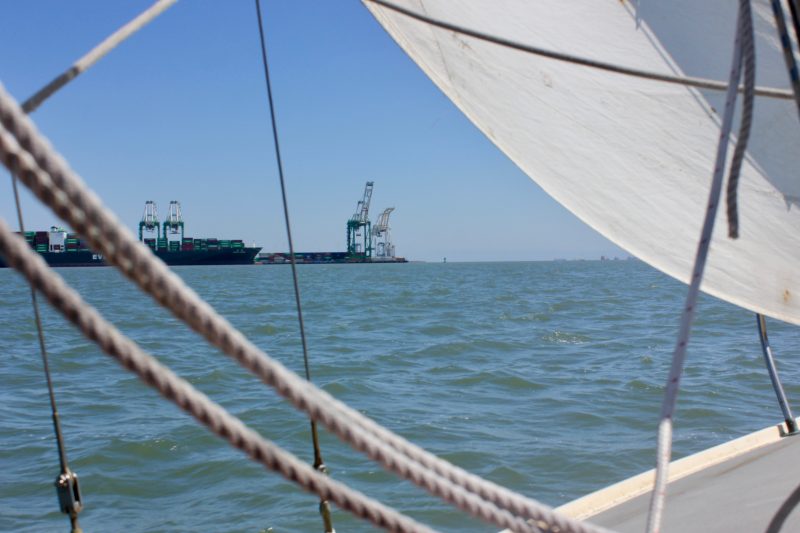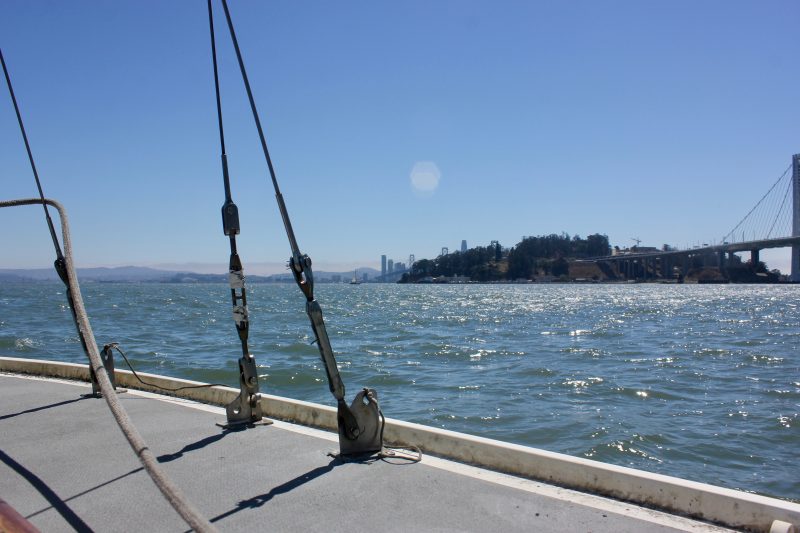 We fired up the outboard as we slipped into the Estuary and motorsailed down the channel, keeping pace with the big ship, named the President Truman. This was a near-identical scenario to the last time my friend and I had sailed this stretch of water. In spring 2017, at the conclusion of that year's Master Mariners Regatta, we were pacing another ship down the Estuary, and wondered why it had missed the port and was apparently heading for Alameda — and maybe the after party at Encinal Yacht Club.
Suddenly — in both 2017 and 2020 — the ships stopped, then began a slow, clockwise turn.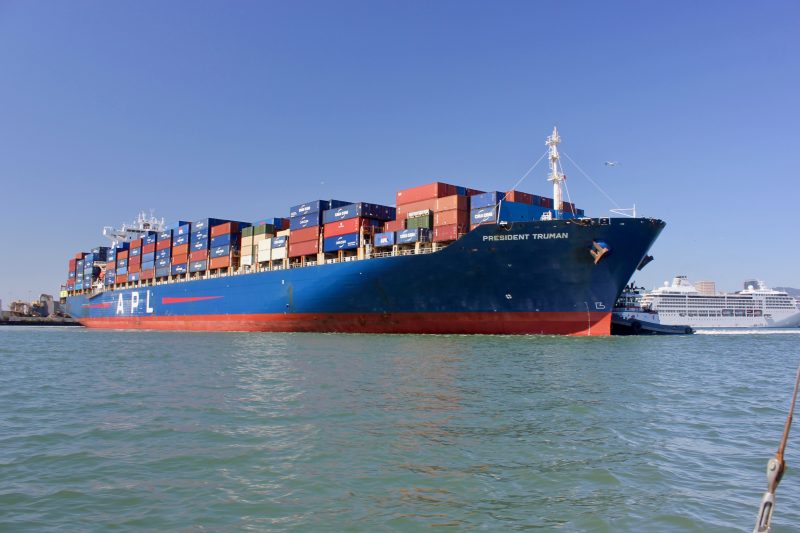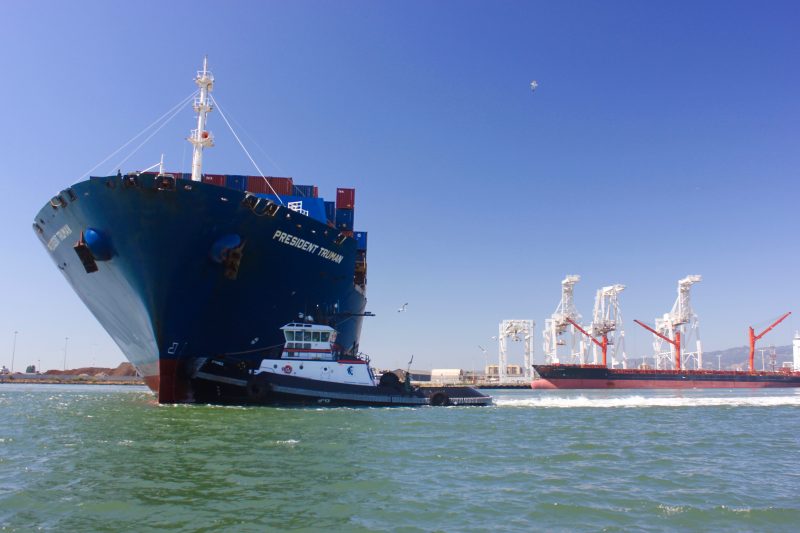 In both instances, it was a tad unnerving to see a ship spinning in front of our tiny sailboats, but there's obviously a plan, and a proper 'basin' where all this takes place, so that other boats have room to pass. With that said, it still all feels uncomfortably close to the un- or under-initiated. In addition, one must sail through the tugboat's wash . . .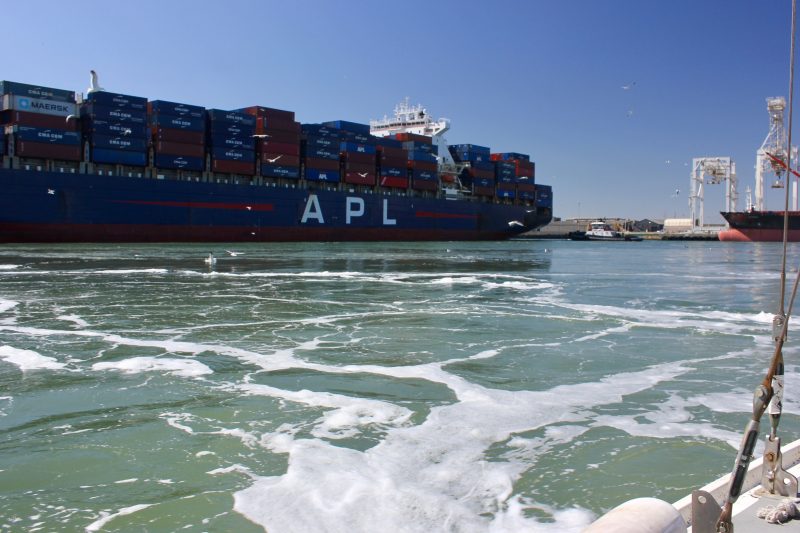 Anyway, got any Estuary stories? Please comment below, or write us here.
Receive emails when 'Lectronic Latitude is updated.
SUBSCRIBE