The word 'yacht' has always bothered me.
It's simply too pretentious for my taste. When I go sailing, I don't go to the yacht, I go to the boat, and there is a distinct difference. When I think of yachting, I imagine a Jay Gatsby-type character sipping  champagne and eating Grey Poupon. For some people that image is exactly what they're looking for. On the other hand, my idea of a great day on the water could not be more different. There is no feeling quite like a boat sailing in its groove, heeling with the lee rail down, and handled by an adept crew. Truly sailing a boat is the art of creating a symbiotic relationship between yourself, your shipmates and the natural world. It is a feeling I constantly crave and that has in turn molded many of my most deeply-held values.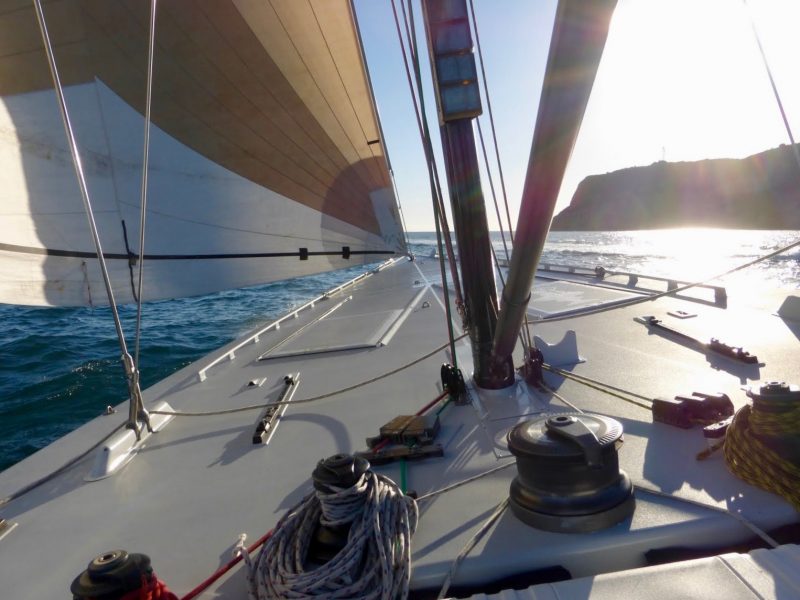 Living in such a developed and technologically advanced world makes it all too easy to adopt an anthropocentric mindset, which perceives humanity as an entity distinct from nature.
Sailing a boat quickly breaks down that attitude.
When I was first learning how to sail, my captain told me, "Sailing is a metaphor for life. Your success is not measured by what the sea gives you, but by what you choose to make of it." As my experience on the water has grown, I have found this statement to be increasingly true. A sailor excels because of the frame of mind they choose to maintain. Those who leave the dock with an overcompensating ego and an attitude of dominance, defiance, and the idea that they know everything there is to know rarely find success on the water, at least not for long.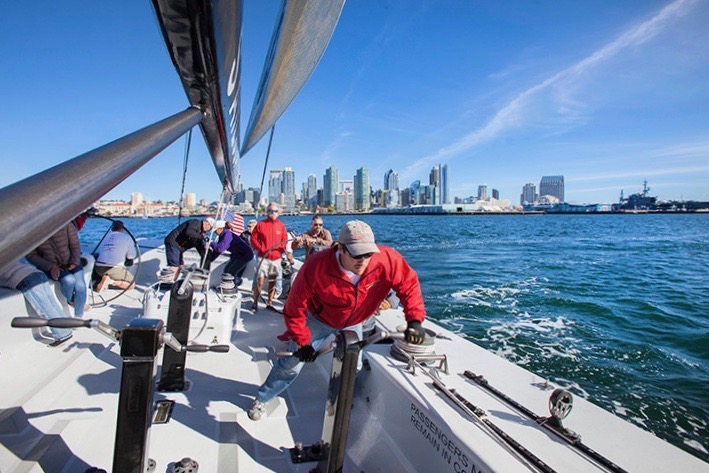 The harsh reality is that the natural forces of the Earth are always in command of the vessel. It doesn't matter how much a sailor has thought out, planned, or prepared for a voyage, Mother Nature can always take control. Don't try to overcome nature, because that's a losing battle. Successful sailors, on the contrary, view the wind not as something to manipulate or exploit, but rather a force to work in harmony with. In reality, this seemingly negligible choice of viewpoint is a critical component in their triumph. Good sailors work with what they are given and make the best of it, and the result can be truly beautiful.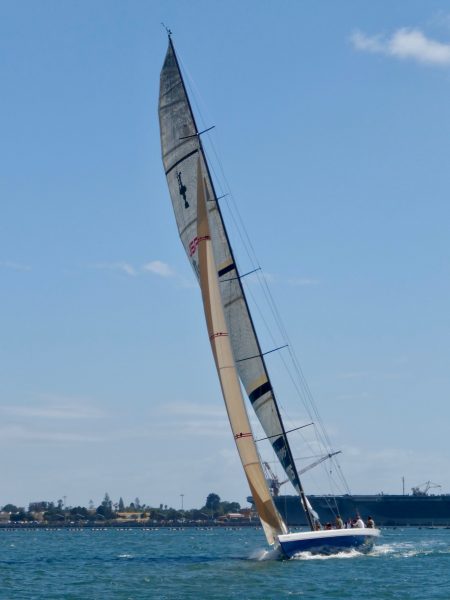 Besides the pure satisfaction of moving a hull across the water's surface, sailing affords me the ability to broaden my perspective of the world, how it works, and the role that humans should play in it. When sailing, I am readily reminded that the world is larger than myself, as the inherent value of other species becomes blatantly obvious. The dynamic nature of the ocean and wind reminds me that some things are simply out of my control, but I can choose to react responsibly.
Sailing with a crew reminds me that the divisions we place between people are often trivial, and that which unites us is more powerful. Setting sail and maintaining proper trim reminds me that effort is both necessary and a noble endeavor. In short, sailing a boat offers genuine experiences not accessible on land, while simultaneously presenting opportunities to grow and refine one's personal character. Yachting, on the other hand, entirely misses the point. Engagement, teamwork and observation are far more virtuous and worthwhile.
Latitude Nation — As you may know by now, San Diego Bay was recently closed to recreational boating. We thank captain Andrew Naslund — who sent us this story a few weeks ago — for reminding us of better days both behind us and ahead.
We had originally said that Stars & Stripes USA-11 was sailed in the 1995 America's Cup, which is incorrect. The vessel (don't call her a yacht) was sailed in the 1992 Cup.
Receive emails when 'Lectronic Latitude is updated.
SUBSCRIBE