Cruiser Updates from the South Pacific
Today we received the following news from Andy Turpin of the Pacific Puddle Jump: "The bottom line is that no foreign or locally based vessels will be able to cruise inter-island for the foreseeable future. Therefore officials encourage all crews who have not yet left the West Coast of the Americas to alter their plans until the pandemic subsides."
We also heard from John Dinwiddie and Diane Brown aboard the Hans Christian 38T Tabu Soro (translated 'Never Give Up' – seems timely.) in Fiji. They reported: "Fiji just found their first case of the virus yesterday. Within 24 hours, Lautoka, the second-largest town on the main island, was in lockdown and 91 schools were closed. We are out sailing but got word from our marina that the harbor is closed. No boats in or out for the next two weeks. The government here is not taking this lightly."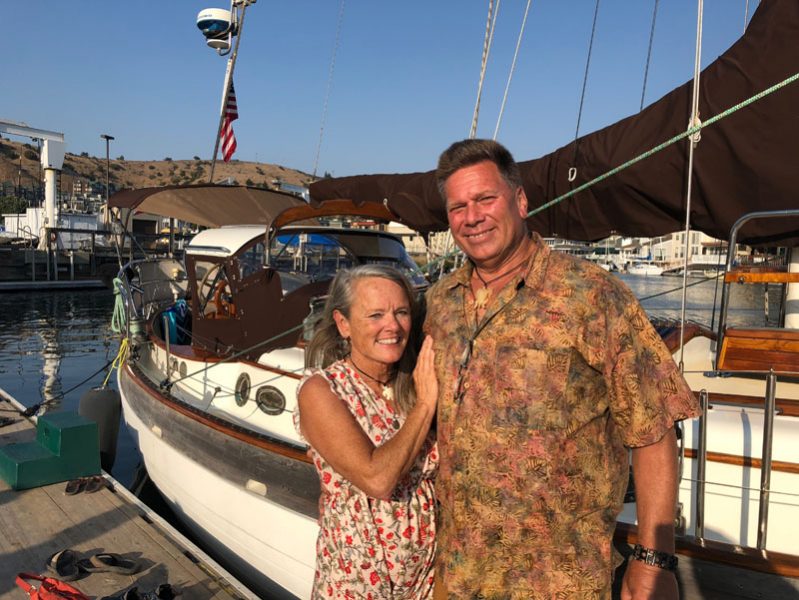 So we ask, the new normal is . . . what? The spread of COVID-19 is changing everything on a daily basis. And the next day it all changes again. Nothing in our lives has been like this. The only facts we know for sure, today, are that there is no cure, social distancing will slow the spread, and it's going to get much worse before it gets better.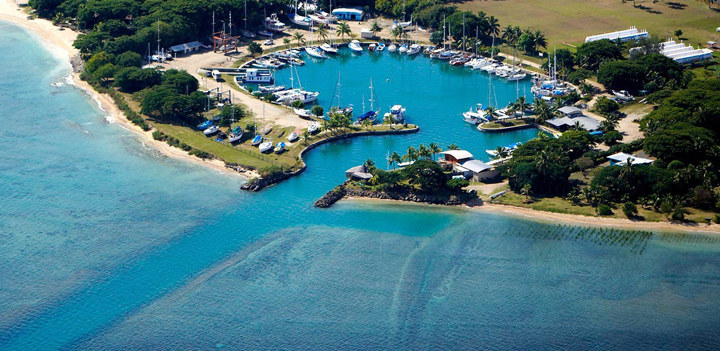 So no more cheerleading. It seemed easy to say that sailing is still 'safe'. That you can still get out in the wind with a small group of friends and enjoy our beautiful Bay. That attitude is dangerous. Now we're joining with other media to urge people to stay at home, practice social distancing, and help flatten the curve so that — hopefully — we can all go sailing again soon.
But what about cruisers on boats in the far corners of the globe? We have heard from some of them directly, and read the reports of many more online. Countries and islands are either clamping down or shutting down and not allowing any boats to enter.
This thing is way bigger than sailing. But sailing is what we do and report on, and we want to try to bring some sort of useful perspective to what's going on through the eyes of the many sailors out there who are suddenly immersed in a life that is far from what they signed up for.
We are currently setting up contacts to report on how the coronavirus has impacted Mexico and the South Pacific. However, we do not have the resources to research or monitor every country with a coastline.
So, if you are 'out there' (or in contact with someone who is), we would appreciate it if you would let us know what is happening where you are and — if you know — what the current situation is, and/or rules are, for boats wanting to arrive, stay, or depart.
As much as possible, we'd like you to be official reporters — we want to hear the who, what, why, where, when and how of your situation. Where you are, when you got there, who is aboard, if you're  harbor-hopping or harbor-skipping, what authorities are telling you and how they are treating you, any confirmed cases of COVID-19 in the country or even among sailors — that sort of thing. If you are aware of any official website for your particular area, please include that information.
We will do our best to publish your experiences here on 'Lectronic Latitude as we receive them. It helps keep all sailors better informed. We have created a specific page where we are collecting the stories for easy access. You can connect to it here. Send all responses to [email protected].
We're looking forward to the day when we're all sailing again and not reporting on pandemics. However, we're all in the same boat, and we know we all have to work together and help each other out as we manage this global crisis.
Receive emails when 'Lectronic Latitude is updated.
SUBSCRIBE