The Fate of the Singlehanded Farallones and More
Singlehanded Farallones Race Postponed
The board of the Singlehanded Sailing Society had been hard at work right up until Friday to make the Singlehanded Farallones Race happen. They'd had it on the schedule for this coming Saturday, May 16. After all, social distancing is not a problem aboard a boat occupied by only one person.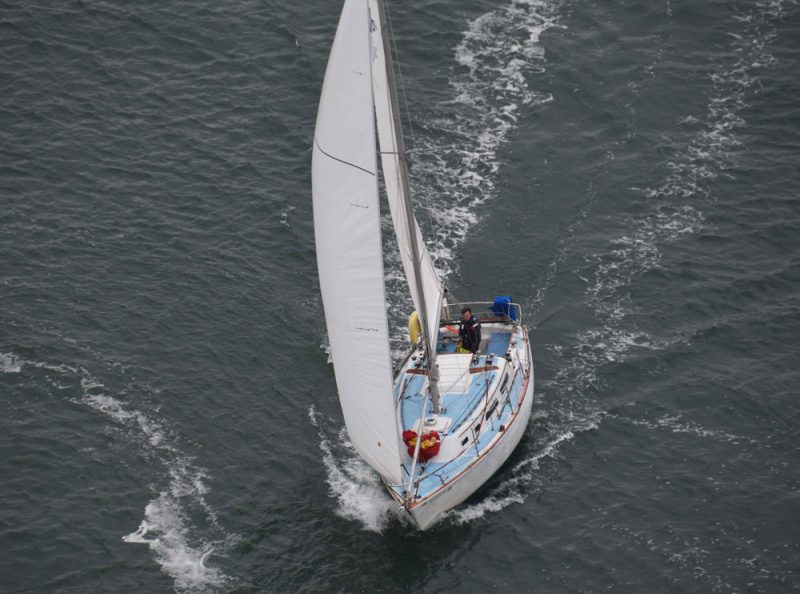 "After discussions with the YRA and USCG, the SSS must postpone the upcoming Singlehanded Farallones," announced the SSS board. "The race will not meet current COVID-19 safety guidelines from all of the Bay Area counties, and a permit has not been issued by the USCG. Dialogue is ongoing to reschedule in June. We will keep you posted as we learn more about the possibility of any upcoming SSS races."
We announced previously that the SSS has moved this summer's Singlehanded Transpacific Yacht Race (SHTP) to next year.
(Note: This paragraph has been updated. – ed.) Meanwhile, down south in Marina del Rey, the Pacific Singlehanded Sailing Association sailed their first race since the shutdown began. On Saturday, six boats started and three finished the Santa Barbara Island race. PSSA's Shaka Challenge, scheduled to start on June 27, the same day as the SHTP, is still on the books. But only two boats have entered.
An Update from the El Toro International Yacht Racing Association
"Fremont's Lake Elizabeth continues to be closed," advises the Bull Session, a newsletter emailed to El Toro sailors. That means no Fremont Relays next Sunday. The Clear Lake Regatta scheduled for June 20-21 "has been canceled because the facilities on the lake to support the sailors are closed. The June Junior Sail Camp in Stockton Sailing Club with Richmond Yacht Club has been canceled. It is no wonder why Half Moon Bay Yacht Club and the El Toro Class has rescheduled 2020 HMBYC El Toro National Championship. We are very lucky that Half Moon Bay YC can fit the El Toros into their schedule for next year on July 30-31-August 1, 2021."
See https://eltoroyra.org for more about sailing and racing El Toros.
San Diego Bay Reopens to Sailing
On Saturday, West Coast Multihulls sent out this message: "Well, this comes as a very welcome surprise. After fits and starts, the San Diego Port Authority has chosen to open San Diego Bay to boating of all kinds, including sailing charter operations like WCM. We have the specific go-ahead from the Harbor Police, and we're so happy!"
You may recall that the Port closed San Diego Bay to all recreational water use on April 4.
Receive emails when 'Lectronic Latitude is updated.
SUBSCRIBE