Storming Through Rolex Big Boat Series
The big question marks going into Sunday, the fourth and final day at Rolex Big Boat Series, had to do with the weather. How wet will we get? Will the gale hold off? What courses will the race committee choose in the southerly? Will the club still hold the awards ceremony outdoors as planned?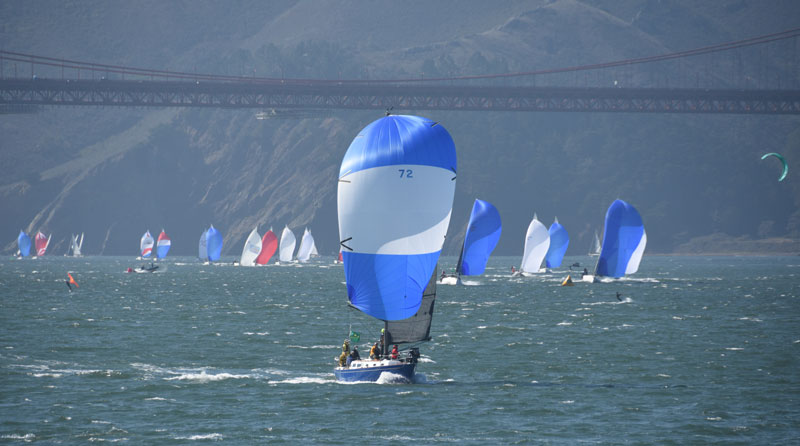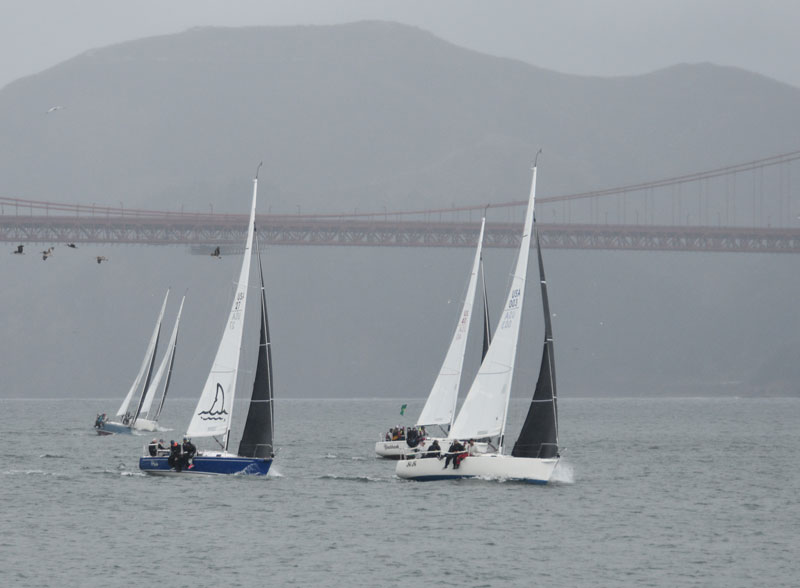 High winds came and went with the squalls, but the direction was mostly from the south with a soupçon of east. In the southerly, the water on the Cityfront was remarkably flat — in stark contrast to that on Richardson Bay to the north, as we see elsewhere in this edition of 'Lectronic Latitude. The schooners at least didn't mind their reaching start off the St. Francis Yacht Club race deck. The Classics got the same 11.7-mile course as they did on Thursday.

Video shot by Christopher Lewis aboard the schooner Mayan.
The rain did indeed soak the sailors. But, what the hey, the rain washed off some of the salt. (Even the streets were foaming with the stuff.) Thankfully, the awards moved indoors. The exuberant celebrants packed the clubhouse more tightly than folks are accustomed to in COVID times — but the StFYC opened the doors for fresh air, and at least we weren't out in the rain and wind and mud.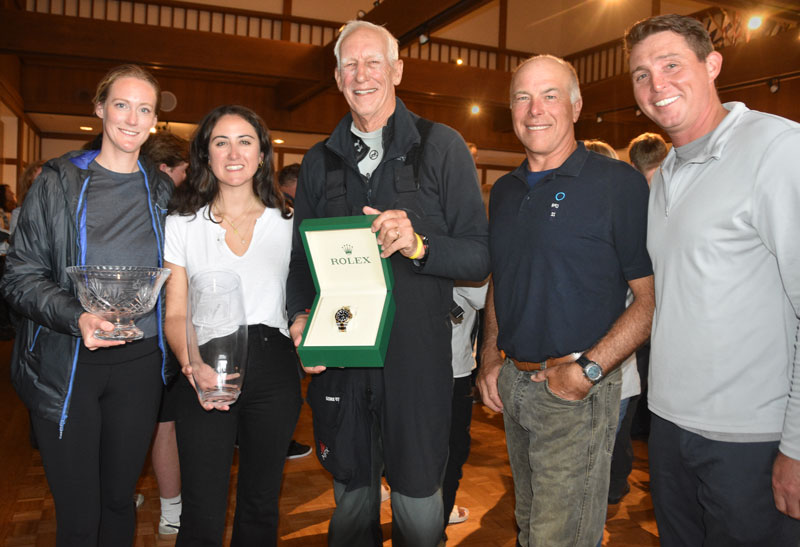 We'll have much more from the Rolex Big Boat Series in the October issue of Latitude 38, coming out on Friday, September 30. In the meantime, check out the results here.
Receive emails when 'Lectronic Latitude is updated.
SUBSCRIBE