New Women's Race and New First-Aid Classes
Anne McCormack Women's Regatta
Bay Area sailor Cam Tuttle reached out to alert us about a new regatta out of San Francisco Yacht Club. It's an inaugural women's regatta coming up on May 15, the Anne McCormack Invitational Regatta. "It's inshore PHRF all-women crew racing," said Cam.
SFYC established the race to honor Anne McCormack, a trailblazer at SFYC. Anne joined the club in the late '60s, when there were few female members, to race in the Adams Cup. She made it to three Adams Cup finals, later becoming the Area G Representative for 15 years. A lifelong sailor, she and her husband Hal owned and raced many boats together, including a Rhodes 19, a Knarr and a Mercury nicknamed Timex.
In 1970, she became the first woman to race in the San Francisco Cup. SFYC named Anne Yachtswoman of the Year in 2014. In 2015, Anne and her crew, including daughter-in-law Jody McCormack, won the inaugural Auxiliary Cup Race. Anne was a wealth of knowledge when it came to race management and worked as the SFYC race administrative assistant for 16 years, mentoring each race chair.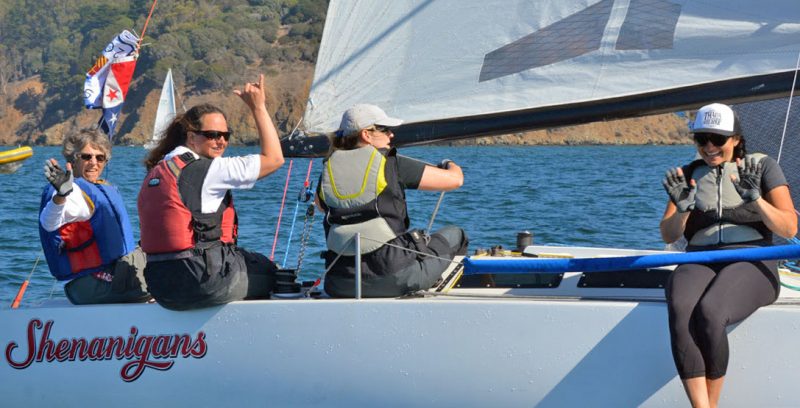 Anne passed away from ovarian cancer in July 2019. "COVID got a bit in the way of our doing anything about honoring her," explained SFYC's rear commdoore, Madeline Morey. "Vicki Sodaro is really driving this regatta, and we would really love to see a lot of boats out there." Racing will be held in the Knox and Central Bay areas.
New Basic Marine First Aid Class
"Bumps and bruises may be everyday occurrences in sailing," writes Ros de Vries of Island YC (who also happens to be a contributor to Latitude 38), "but do you know what to do when more serious issues arise?"
In IYC's new two-class online series, Basic Marine First Aid, instructor Michelle Diaz (BSN, RN, CCRN and USCG Master) will teach skills to help you prepare yourself, your crew and your boat. Students will learn how to respond to problems ranging from burns to hypothermia to heart attacks.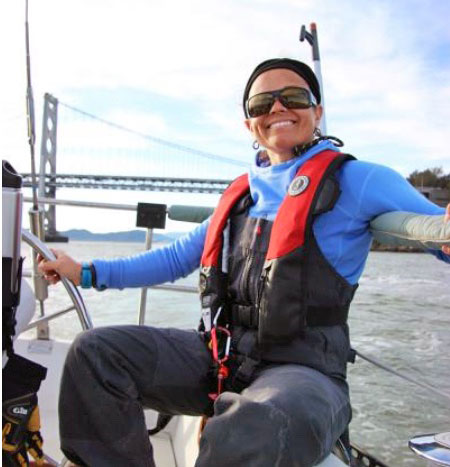 Each class costs $20 for IYC members, $25 for non-members. IYC will donate the proceeds from the classes to the National Women's Sailing Association, US Sailing's Women in Sailing Leadership and the IYC Northern California Women's Sailing Seminar. Classes will be online via Zoom. IYC will email a Zoom link the day prior to each class. They'll share a recording with registrants afterward.
Class outlines and registration:
"We hope to see you at these essential first-aid classes," says Ros.
Receive emails when 'Lectronic Latitude is updated.
SUBSCRIBE