Mexico's Tehuantepec Isthmus Rail Corridor: A Chance to Ship Your Boat Across Mexico?
Reader Denis Diekhoff wrote from Minneapolis to ask if we knew anything about shipping a boat from the Gulf of Mexico to the Pacific via train. The question reminded us of a quote from George Carlin: "Why is it that when you transport something by car, it's called a shipment, but when you transport something by ship, it's called cargo?"
We do remember hearing of this in the past, so we Googled the question to see what came up. Sure enough, there's an active project underway to improve transportation by both rail and highway between the Pacific port of Salina Cruz in Oaxaca and the Gulf port of Coatzacoalcos in Veracruz. According to Mexico shipping agents it's a pipe dream. When complete, could it be a reasonable alternative to the Panama Canal for getting boats between the oceans? Does anyone remember boats being shipped across the isthmus in the past?
The article points out that there is money allocated and work is underway to modernize the Coatzacoalcos and Salina Cruz ports, and the road in between. But like the overly ambitious 'nautical staircase' we reported on in the past, we think that while the project could certainly bring some benefit to people and businesses along that corridor and in the ports, it's unlikely to become a major alternative thoroughfare to the Panama Canal. Conceivably, for easily trucked smaller boats whose destination is the US Gulf Coast or Florida, it could be an interesting idea since it saves about 1200 miles of sailing south and then back north in the Atlantic, but if you're headed to the West Indies it doesn't make sense.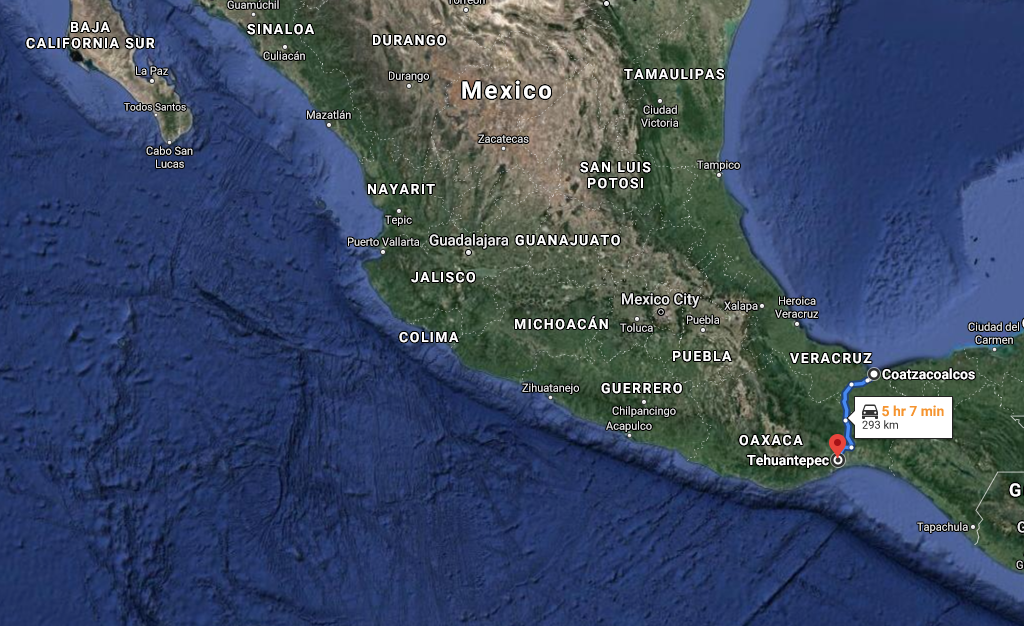 Since boats are shipped with some regularity between Maine and San Diego, the 180-mile jaunt across Mexico sounds like a snap. If you know any more, let us know in the comments below, or email us at [email protected].
Receive emails when 'Lectronic Latitude is updated.
SUBSCRIBE