The Humble Albin Vega 27 Has a Storied History
We recently spotted an Albin Vega 27 in our Classy Classifieds, reminding us of the many great adventures people have taken on what may now look like a relatively nondescript 27-ft sloop. But never underestimate what small boats with adventurous skippers can do. We first remember the Vega 27 as the boat that 22-year-old John Neal of Mahina Expeditions sailed for a 15,000-mile circumnavigation of the Pacific in 1974 — the same year the boat in our classifieds was built. John chronicled his adventures in the Log of the Mahina, and since then has gone on to sail another 400,000 miles.
Almost 40 years later, Matt Rutherford, at about age 31, did a solo circumnavigation of the Americas starting in the Chesapeake on a 1969 Vega 27. It was an epic 27,000-mile, 309-day solo circumnavigation, taking him over the Americas via the Northwest Passage and south from Alaska past San Francisco and around Cape Horn before returning to Chesapeake Bay. Yes, all that on a sister ship to the boat pictured below. Matt also has gone on to sail many thousands of miles and continues to sail to protect the oceans with his Ocean Research Project.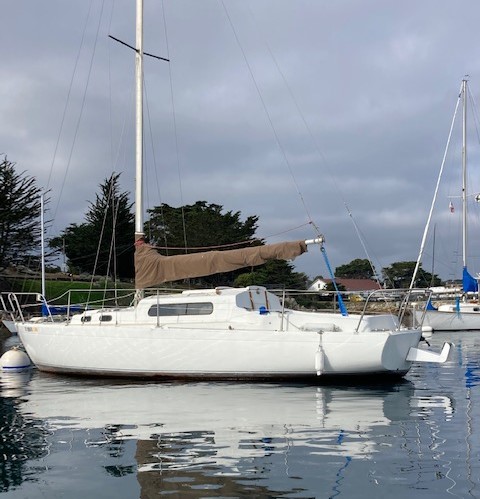 If you've been around sailing for a while we suspect you remember these very popular cruisers built in Sweden from the late '60s until 1979, when the final, 3,450th boat was built. Most former Vega owners recognize the boat anywhere, even while passing one parked by a tree in a front yard on the highway, while traveling at 70 mph. This actually was the case when one of our editors was heading to Tahoe for a weekend.
"There we were, cruising along, singing out loud in (or out of) tune with the radio when all of a sudden Jay slams on the brakes while gibbering on about something random. He had seen an Albin Vega on the roadside, with a For Sale sign attached. What else would a supportive spouse do but say, 'Go back; take a look?'"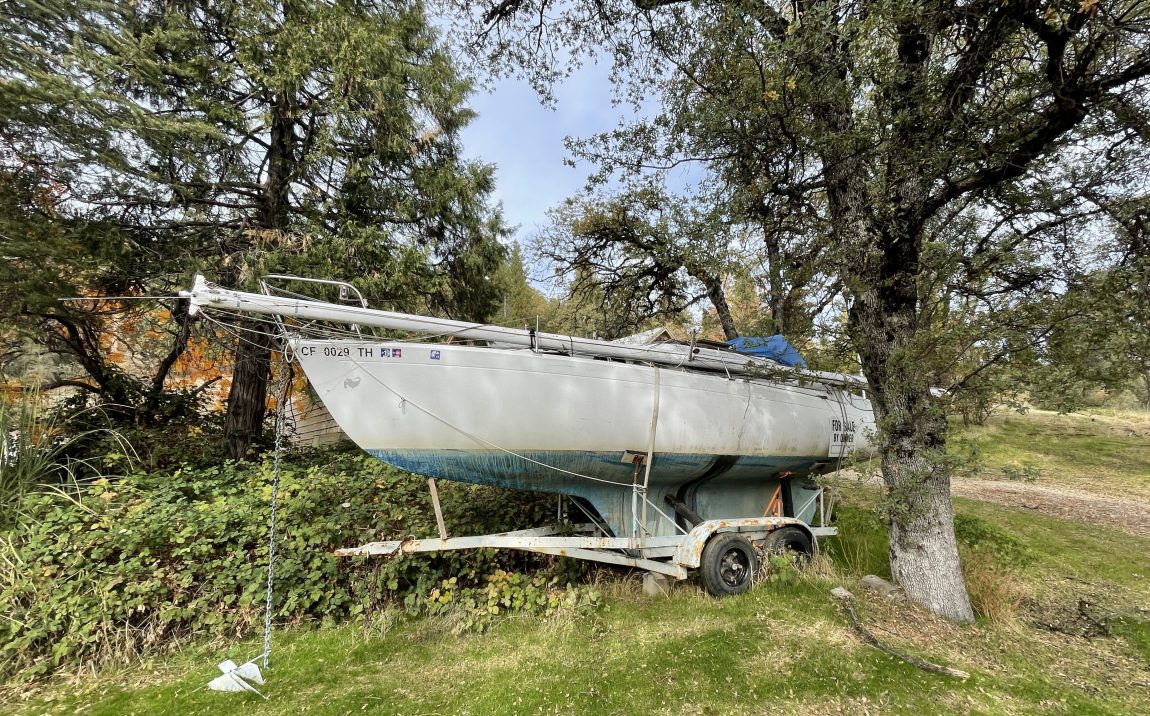 "With quickened pulses, we both scanned the highway in each direction, hoping our car's turning circle was small enough for a quick whip around before the next truck or SUV came lumbering around the not-distant-enough bend. Thankfully we survived the U-turn and pulled up in a stranger's driveway. 'We sailed around Greece on one of these,' he said. 'My mom, my dad, my brother and I.'
"The boys were around 10 and 13 years old, and the memories of that extended sailing voyage have stayed with them. Whenever there is a photo, or even a mention of a Vega, my husband's eyes light up and he investigates its history. 'Each Vega had its own sail number, and my brother and I have been trying to remember ours,' he added."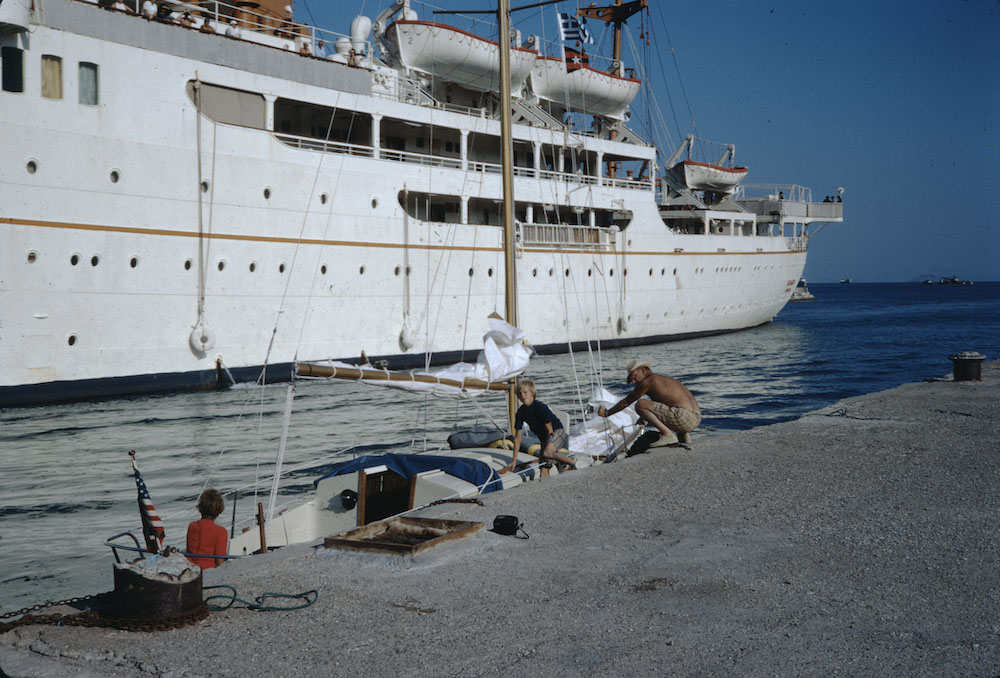 "The boat we saw on the roadside had clearly been out of the water for some time, and was in need of TLC, but nonetheless, it was a nostalgic moment. 'So, do you want to call the phone number and ask about it?' I said. 'No,' Jay replied quietly, 'I just wanted to look.'
"I expect he spent the remainder of the drive up the mountain reliving those carefree days aboard Dawn Treader."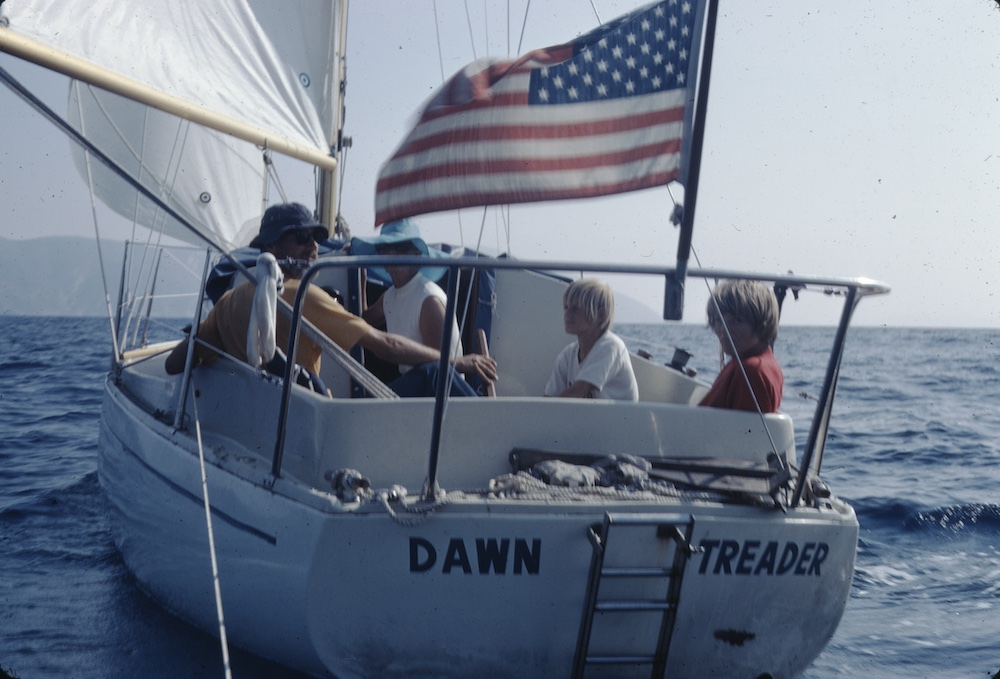 We're not suggesting you buy a Vega to do a circumnavigation of the Pacific or of the Americas — that kind of heritage could be a little intimidating. Though it's also reassuring. However, if you're looking for a capable boat at a reasonable price to circumnavigate Angel Island, or Decker Island in the Delta, this boat might make sense. One of the great aspects of browsing the Classifieds is the hidden pedigree and history of some boats that might escape the casual glance.
Receive emails when 'Lectronic Latitude is updated.
SUBSCRIBE