Crossings, Rescues and Adventures Recognized in OCC Awards
The Ocean Cruising Club's (OCC) 2022 awards have been announced to include a family who have been cruising since 2018, a solo sailor who performed a rescue at sea — during an ocean race — and a young sailor who completed his first solo Atlantic crossing. These awards are among those presented by the OCC each year in recognition of sailors who live by the club's ethos of "people who have said 'yes' to adventure."
Palo Alto teenager Cal Currier received the OCC's Jester Award for the completion of his 3,400-nautical-mile solo voyage from Buzzards Bay, Massachusetts, to Lagos, Portugal. Cal did't set out to break any records, or to win any awards, but his 28-day voyage has landed him in the OCC's record books alongside well-known sailors such as Jack van Ommen, Webb Chiles, Sir Robin Knox-Johnston and dozens more. The OCC wrote, "The spirit in which he completed the entire endeavor, more than his young age, make his accomplishment notable and worthy of the OCC's recognition."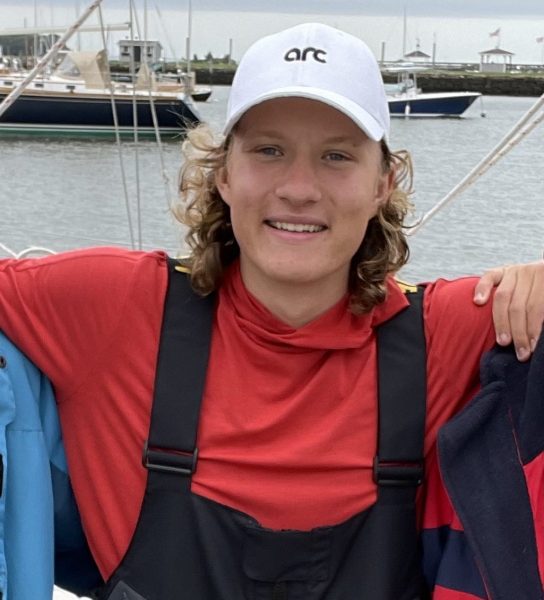 Golden Globe Race entrant Kirsten Neuschäfer, and Captain Naveen Kumar Mehrotra of the bulk carrier Darya Gayatri, were awarded the OCC Seamanship Award for their involvement in the rescue of fellow GGR participant Tapio Lehtinen on November 19, 2022. Lehtinen was drifting in his life raft after his Gaia 36 Asteria sank the previous day, nearly 500 miles off the coast of Port Elizabeth, South Africa. Neuschäfer sailed around 100 miles to reach the Finnish GGR veteran and brought him aboard her 36-ft Cape George Cutter Minnehaha. Neuschäfer then coordinated with Captain Mehrotra, who diverted his ship to pick up the stranded Lehtinen in three-meter seas and 25-knot winds. Upon announcing the award, the OCC described the mission as "a textbook rescue that resulted in swift resolution in the Southern Ocean."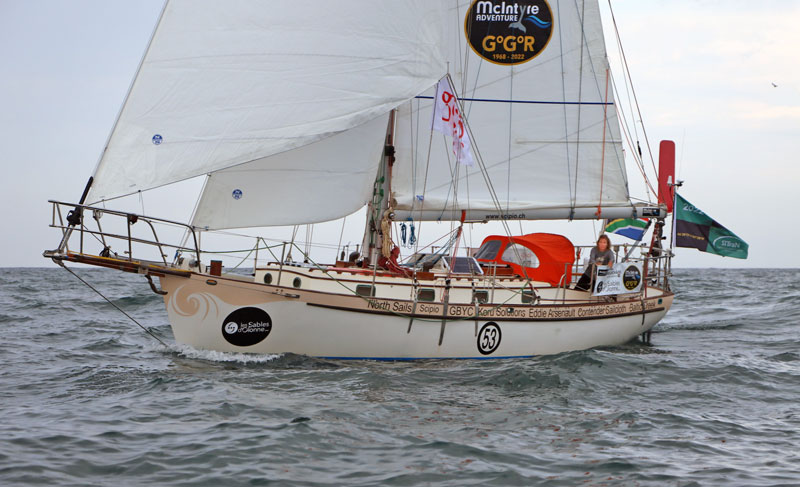 The last award we'd like to mention is the OCC Barton Cup. It goes to an American family, Jon and Megan Schwartz and their young sons Ronan and Daxton, who left France in 2018, bound for the Caribbean aboard their new Boreal 47 Zephyros. After exploring the Galápagos, Ecuador, and Easter Island, the family arrived in Chile just before COVID shut down the world. They spent a year exploring Patagonia while the boys, by now capable and competent sailors and crew, raced dinghies with the local Chilean kids. At the end of 2020 they sailed to Antarctica, then returned for another year in Chile before heading to Antarctica for a second time, back up to Cape Horn and Chile, and on to the South Atlantic, with long passages to the Falklands, St. Helena, and Ascension islands, before heading back to the Caribbean to complete their multi-year circumnavigation of South America. OCC Commodore Simon Currin remarked, "We thoroughly admire the Schwartz family for their seamanship, as well as for their low-key approach to their adventures, much done in today's difficult times. They're great ambassadors of the OCC and the cruising community in general and very deserving of this, our most coveted, award." Oh, did we mention they also brought along their two cats, Poseiden and Athena?
The OCC describes its members as people who "represent the distilled essence of the cruising community, a potent combination of accomplishment, experience, idealism, eccentricity, generosity and humility.
"The sole qualification for full membership entails stepping aboard a boat and making a continuous ocean passage of at least 1000 nautical miles, measured by the shortest practical Great Circle route between two ports, in a vessel not more than 70 feet overall length. Associate Members join aspiring to do the same and being inspired by those who already have."
You can read more about the OCC and about the 2022 awards and recipients here.
Receive emails when 'Lectronic Latitude is updated.
SUBSCRIBE