Solo Racer Rescued; Orcas Attack Sir Robin Knox-Johnston
Golden Globe Racer Tapio Lehtinen Rescued in the Southern Indian Ocean
Golden Globe Race entrant Kirsten Neuschäfer reached Tapio Lehtinen's liferaft on November 19 at 0510 UTC. Lehtinen had taken to the raft when his Gaia 36 Asteria sank the day before at 0700 UTC. Neuschäfer whisked the Finnish GGR veteran from the raft. At the time, Tapio was 460 miles southeast of Port Elizabeth, South Africa. At 0922 UTC, Tapio had activated his emergency YB3 satellite tracking and texting device that's part of each competitor's grab bag.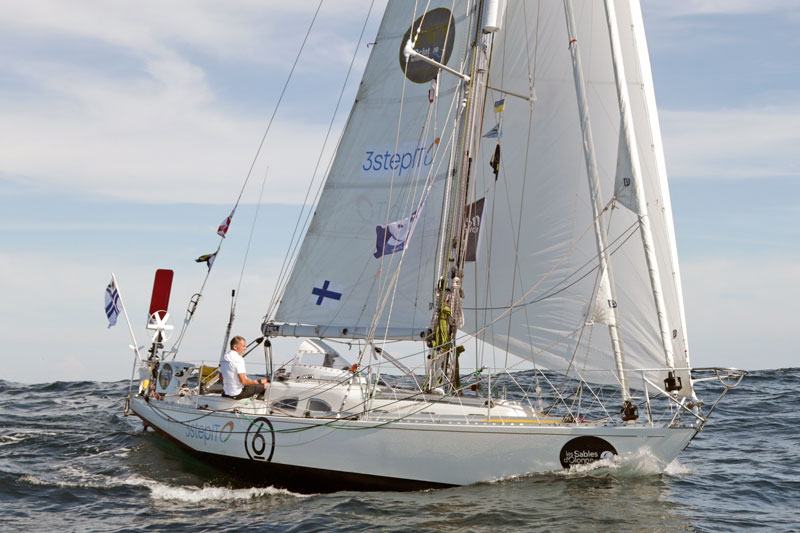 Three boats had diverted to assist Lehtinen after he activated his EPIRB at 0654. He then activated his Liferaft Personal Locator Beacon at 0854 UTC.
MRCC Cape Town communicated with Captain Naveen Kumar Mehrotra on the bulk carrier Darya Gayatri, bound for Singapore, 250 miles northwest of Tapio's position. The ship diverted course at 12.5 knots to render assistance with an ETA of 0830-1000 UTC on November 19.

Later in the day, Kirsten Neuschäfer aboard Minnehaha, the competitor closest to Tapio at 105 miles, contacted the GGR Crisis Team. In agreement with the Race Office, she broke the seal of her emergency GPS and diverted course toward Tapio's position. Neuschäfer, a South African, is the only female entry in the race.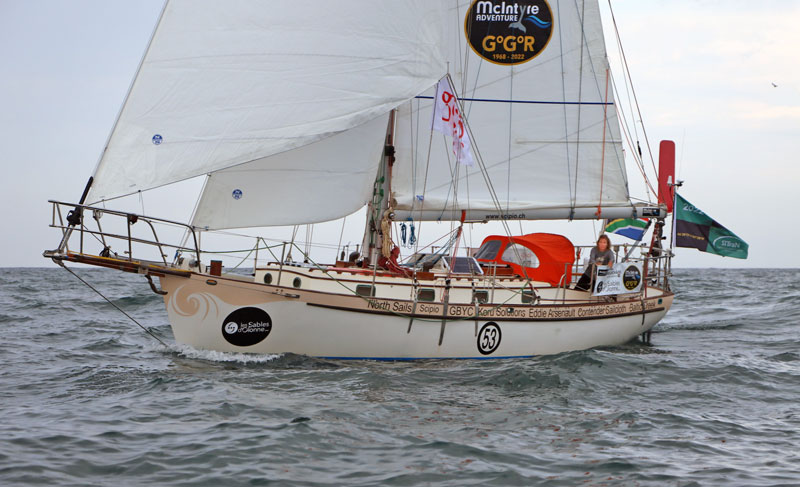 Tapio had an early visual on Kirsten's yacht, but she could not see the liferaft in the swell. She would hear him on the VHF, but Tapio could not hear her. The crisis management team homed her onto Tapio's position until they were close enough to see and hear each other.

At 0805 UTC, Kirsten confirmed that she had retrieved Tapio from the liferaft onto Minnehaha with a retrieving line. After sharing a "good glass of rum," Tapio returned to the raft for the approach to the carrier. He then successfully boarded the ship via a rescue ladder. "It's quite something to be maneuvering so close to a ship, but we're all good," said Neuschäfer. The Darya Gayatri is bound for Rizhao, China, where they will drop off their unexpected passenger.
Lehtinen sent this message from aboard the ship: "The accident was a devastating surprise … After a total rebuild four years ago and being fitted out and inspected again this year, being flooded up to deck level in five minutes and sinking 20 minutes later in beautiful summer conditions is beyond my comprehension." Read the entire letter here. The boat sank following a "strong unidentified water intake from astern."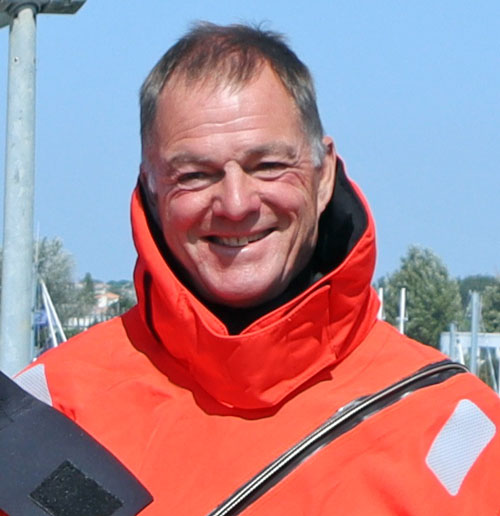 The Golden Globe Race started on on September 4 from Les Sables-d'Olonne, France. It's supposed to be a solo nonstop circumnavigation à la 1968 Golden Globe, but we're pretty sure none of the sailors 54 years ago used Twitter. However, you can read the current competitors' tweets here: https://twitter.com/ggr2022. Nine of the 16 entries remain in the race, including one American, Floridian Elliott Smith.
Orcas Attack Sir Robin Knox-Johnston's Sailboat
The winner (and only finisher) of the original Golden Globe Race was Englishman Robin Knox-Johnston. On November 24, the 83-year-old was sailing off Spain on his Farr 56 Sanjula, when a pod of as many as 10 orcas surrounded the boat. The whales barged Sanjula's rudder, eventually breaking a steering connecting rod. Sanjula hove to while the emergency steering was installed, and the orcas moved off. The boat sailed into Vigo, a city on Spain's northwest coast, for repairs.
Though known as killer whales, orcas don't normally bother humans and their vessels, but a string of incidents recently in the area have proved the exception. About four weeks ago, off the coast of Portugal, orcas rammed a boat until it sank.
Receive emails when 'Lectronic Latitude is updated.
SUBSCRIBE