Welcome to the June issue! If you haven't picked one up yet or it's in the mail, here's a peek at what's inside this month — it's a racey one!
2023 Transcpac
On June 24, under the big guns of USS Iowa, the fastest guns in the West Coast sailing fleet will gather for the Aloha send-off party marking 95 years since the inaugural voyage of the legendary Transpac Race. Andy Schwenk gives us a taste of life aboard during the 2000+ nautical-mile race.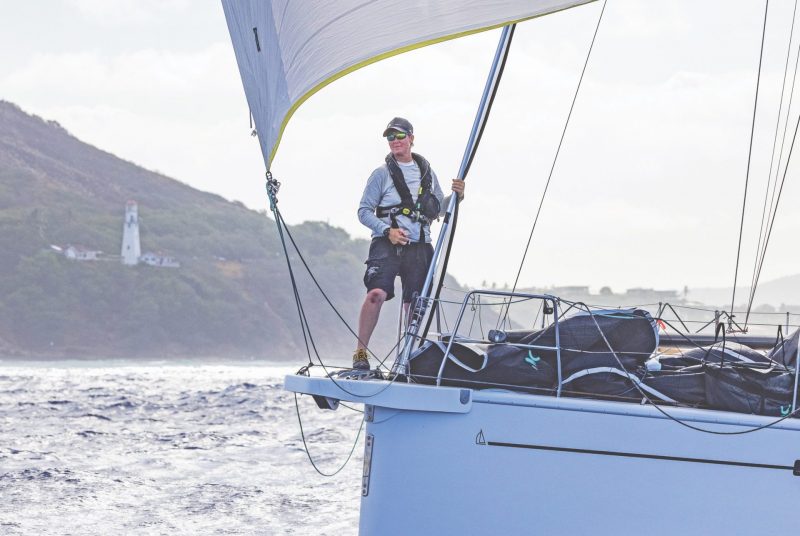 Singlehanded Transpacific Yacht Race
The Singlehanded Sailing Society's Singlehanded Transpacific Yacht Race will start on June 25 in front of Golden Gate Yacht Club on the San Francisco Cityfront. A couple of weeks later, the fleet of solo sailors will sail into gorgeous Hanalei Bay on the north shore of Kauai, Hawaii's Garden Isle. This month we profile the sailors who will be competing in the race.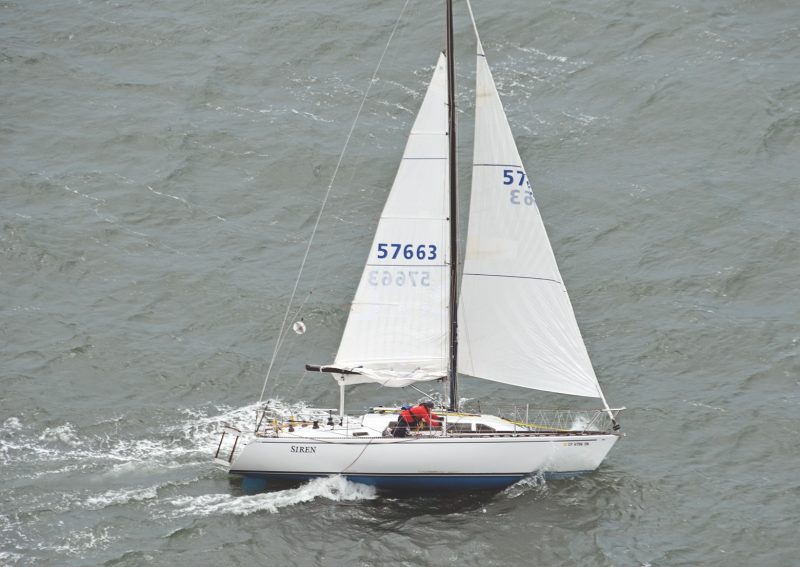 We also share a wrap-up of last month's Great Vallejo Race.
Saturday morning, May 6, dawned with sprinkles and squalls, which would continue through the hour of starts for the Great Vallejo Race on the Berkeley Circle. "It's just like the Pacific Northwest out here!" quipped one drizzle-dampened sailor. "It's just like Hanalei!" observed another, when one of several squalls upped the hydrologic factor.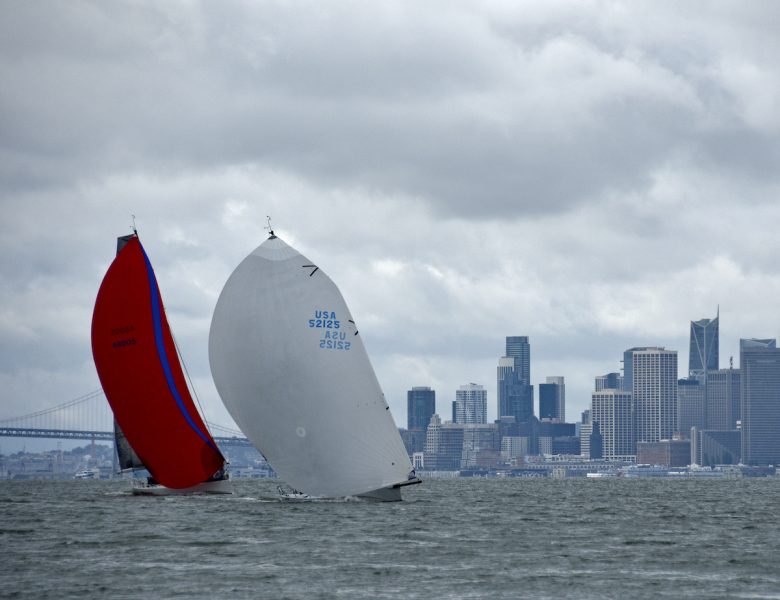 In other news:
Australia Completes the SailGP Trifecta

There was a brief moment for a little drama at the end of the final podium race as New Zealand made a last-ditch attempt at a miracle pass after a slight hiccup from the Aussies briefly opened the door for the lead. But it was shut just as quickly, as Tom Slingsby and company completed their SailGP Championship trifecta, three-peat, hat trick — whatever you want to call it — to dominate the high-speed catamaran foiling seascape again.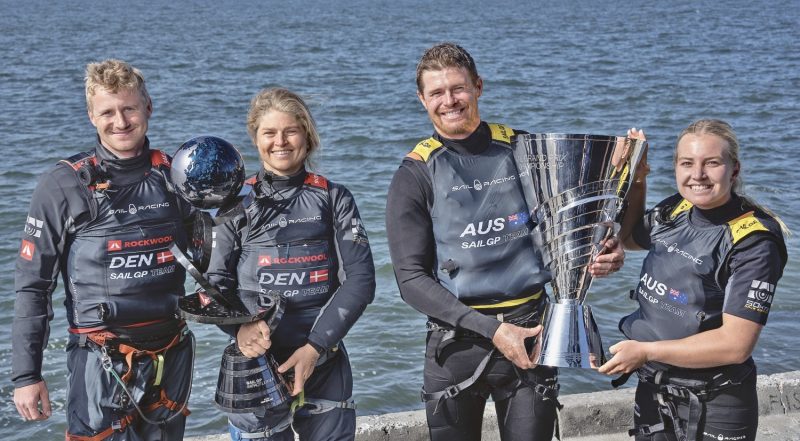 On March 13, 2023, with a fair weather forecast and weeks' worth of provisions, the Westsail 43 Niniwahuni motored out of La Cruz, Mexico, and headed west to cross the Pacific. Destination: French Polynesia. Her crew, Shawna and Travis Nicolet, and their three children, 7-year-old Bas, Kyuss, aged 5, and Tiago, 4 months, were embarking on their dream voyage, years in the making. Two weeks later, the family found themselves in peril when Niniwahuni was dismasted, approximately 950 miles into their voyage.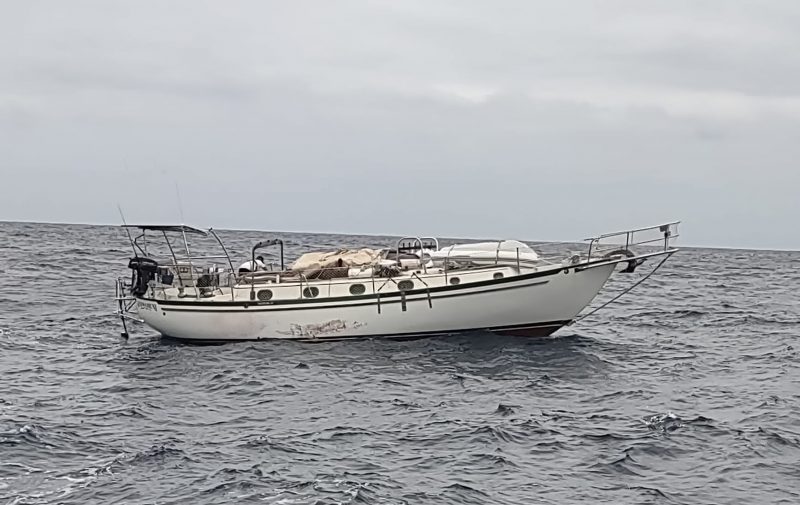 The Stoke of Skateboarding and/or Sailing
For the sailing industry to grow, it must attract younger enthusiasts who can build a brighter future for the sport. There's an untapped audience that's likely to love sailing: skateboarders. While sailors and skateboarders may seem worlds apart, the bridge between them is real.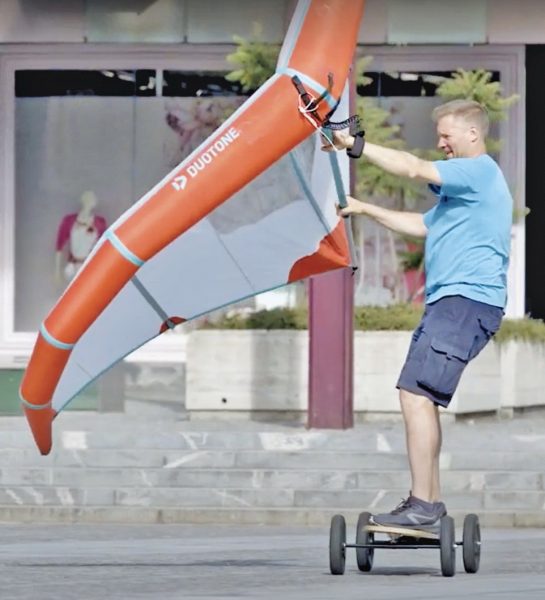 Also inside are all your favorite, regular columns:
Letters: More Sally Green and Grandfathers; Passing Up Between the Sheets; A Legitimate Point Made on a Quirky Story; and many, many more.
Sightings: Operation Rescue Lucky Dog; Gerry Brown's Four Mintakas; and other stories.
Max Ebb: "Crotchety or the Pits."
Plus, Changes in Latitudes, Racing Sheet, Loose Lips, and, every sailor's favorite — Classy Classifieds!
If you've subscribed to Latitude 38, you should receive your issue shortly. If you haven't subscribed, you're missing out, but you can still pick up your copy from your favorite distributor.
Receive emails when 'Lectronic Latitude is updated.
SUBSCRIBE