Tiburon's China Cabin Connection to the Webb Institute
In our recent podcast with local naval architect Jim Antrim, we learned he had been on the sailing team at the Webb Institute in Glen Cove, New York, along with another Bay Area naval architect, Paul Kamen. If you've ever done the walk between the San Francisco Yacht Club in Belvedere and the Corinthian Yacht Club in Tiburon, you've also walked by another local connection to the famed Webb Institute, the China Cabin. The small cabin on stilts is all that remains of the PS China, a sidewheel steamer rigged for sail and designed and built by William Webb in 1866 to get an early start on globalization, servicing the trade route between San Francisco and the Far East.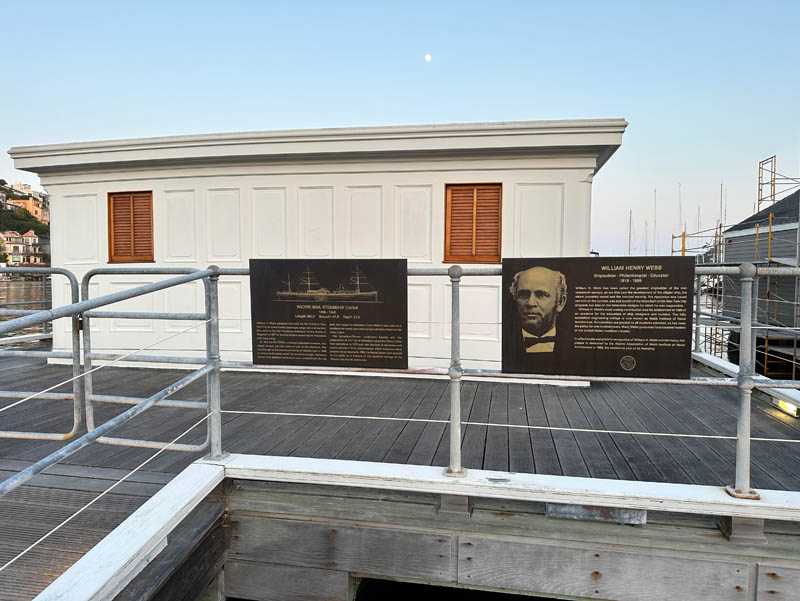 Apparently the ship had a short career because it had a wooden hull. Like your computer operating system, the wooden hull quickly became obsolete, as by 1879, iron-hulled vessels had come into regular use. The PS China finished its service after just 30 round trips between Yokohama and Hong Kong. It was burned for scrap metal in a ship crematorium in Belvedere Cove. This would never be allowed today. What else is "down there?"
Before the ship was burned, the social saloon was removed intact, barged to shore, and set on pilings. Long before reduce-reuse-recycle became a thing and tiny homes became more common, it took on new life as a weekend home. During its 90 years as a residence, locals, who regarded the unique shoreline structure with affection, gave it a new name — the China Cabin.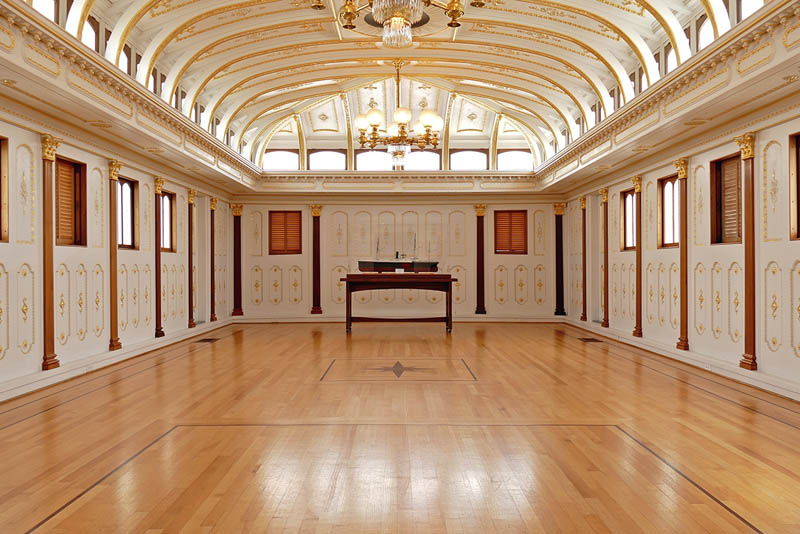 Despite the known rigors of the clipper ship era, there were some well-appointed cabins for officers on board. We suspect they were exporting Cabernet Sauvignon and importing sake. In 1978 the cabin became a National Maritime Monument and was restored by the Belvedere Tiburon Landmark Society.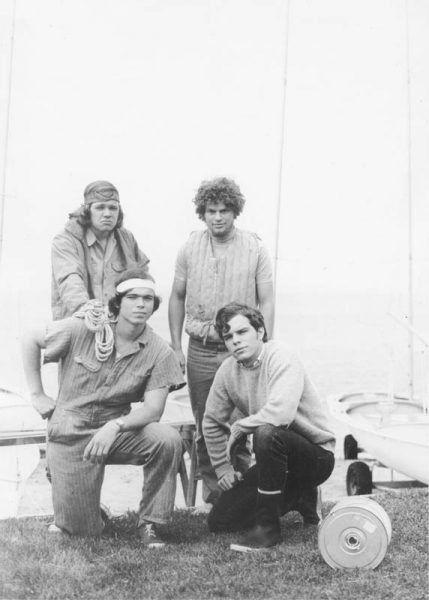 In 1889 William Webb endowed the Webb Institute of naval architecture and engineering, so that more than 100 years after the PS China was built, local naval architects Jim Antrim and Paul Kamen could earn degrees in naval architecture, sail on the Webb Institute sailing team, and have Bay Area careers in naval architecture. They've done a lot of sailing, designing, and engineering ever since.
Receive emails when 'Lectronic Latitude is updated.
SUBSCRIBE