While the Northern Hemisphere sails its way through the summer, six Bay Area sailors recently gathered at the chilly end of South Africa ahead of an Atlantic crossing aboard a 53-ft catamaran, Wild Rumpus. The crew of six were given an appropriately "wild" send-off at the Corinthian Yacht Club (CYC) in May, just hours before the first crew members boarded a plane and headed to Cape Town. Wild Rumpus and her crew are now over halfway to their first (and only) mid-Atlantic stop, the island of Saint Helena. Here they plan to spend a few days exploring and ironing out any kinks in the newly built boat before continuing on to Brazil. For the boat's owners, Scott and Teresa Bonder, the crossing marks the end of a years-long search and the beginning of new adventures.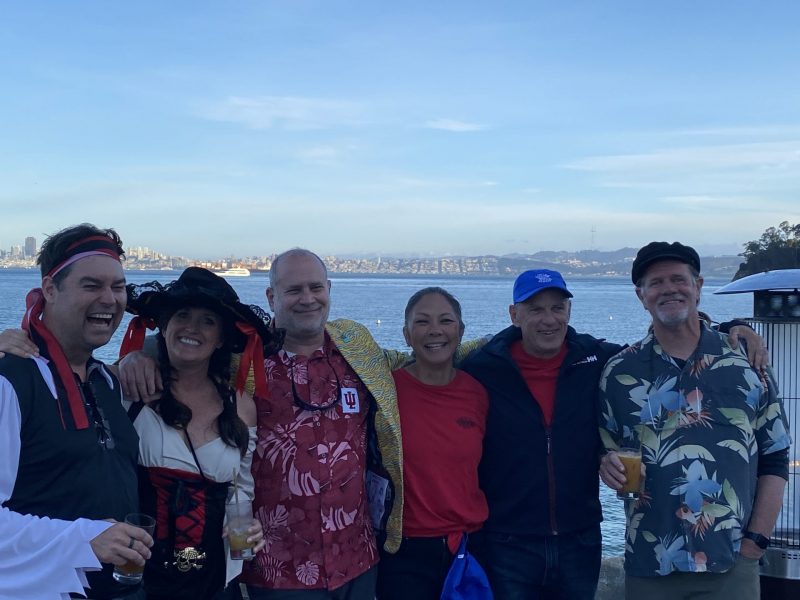 Across approximately eight years, Scott and Teresa had been deliberating their future. Both were nearing retirement, but not both were ready to cast off and sail into the sunset. They also have two children, one of whom is still in school. However they kept exploring their options — to get a lake house or an RV, or buy a sailboat. Ultimately the sailboat won, and Scott and Teresa began searching for their ideal vessel — one that would comfortably house their family of four, and be seaworthy enough to explore the beautiful Caribbean islands and beyond.
The couple spent three and a half years researching, visiting boat shows, and narrowing their choice down to just three models before committing to the X5 Plus built by Xquisite Yachts in Cape Town, South Africa. Scott said the X5 sails well, is well thought-out, and is not lacking in comfort, amenities and equipment. The choice of boat was important for more than just their own needs. While Teresa continues to work and their children complete school, Wild Rumpus will operate as a part-time charter boat, managed by Stacey and Eric Carter, both of whom are licensed captains.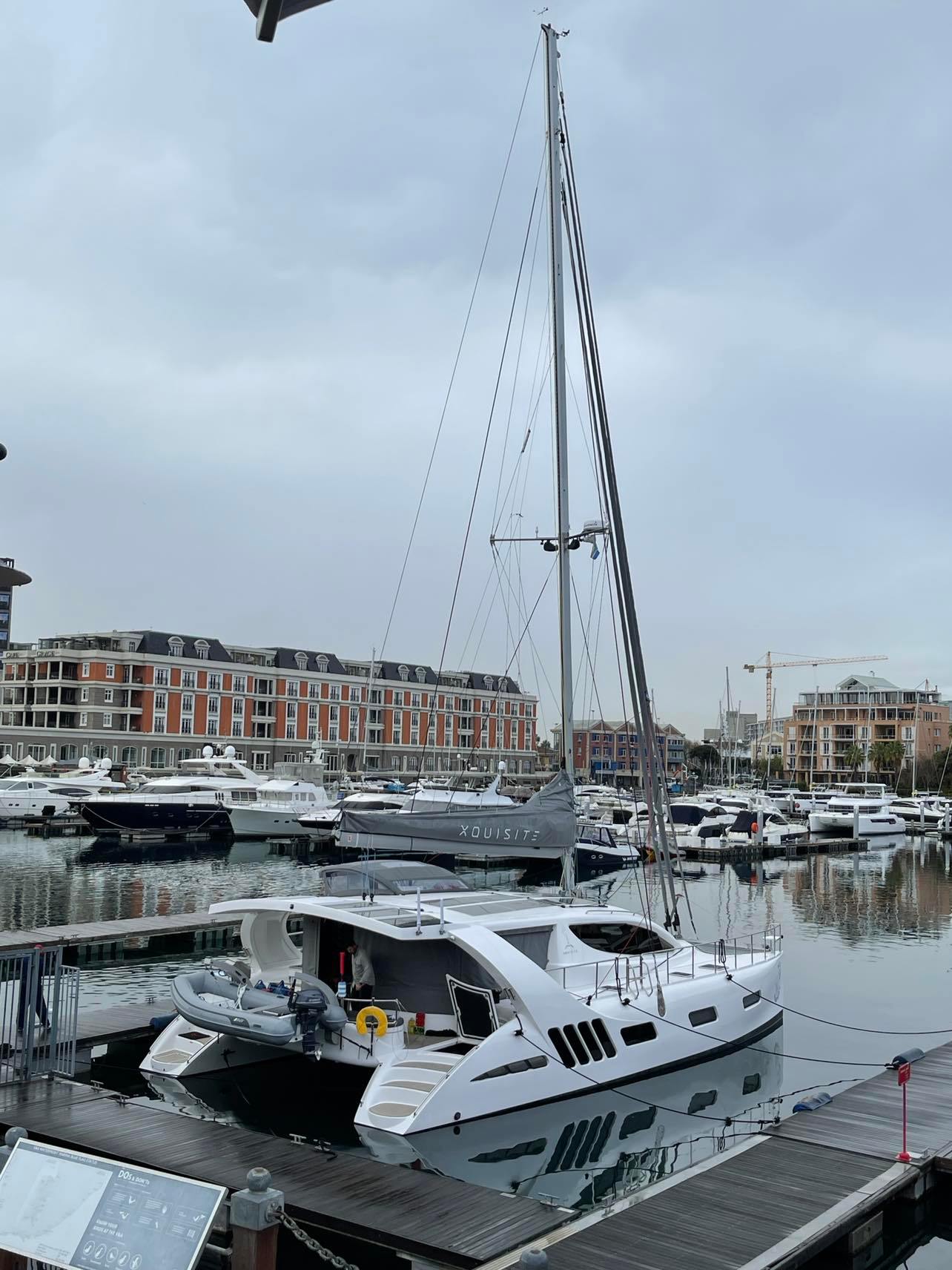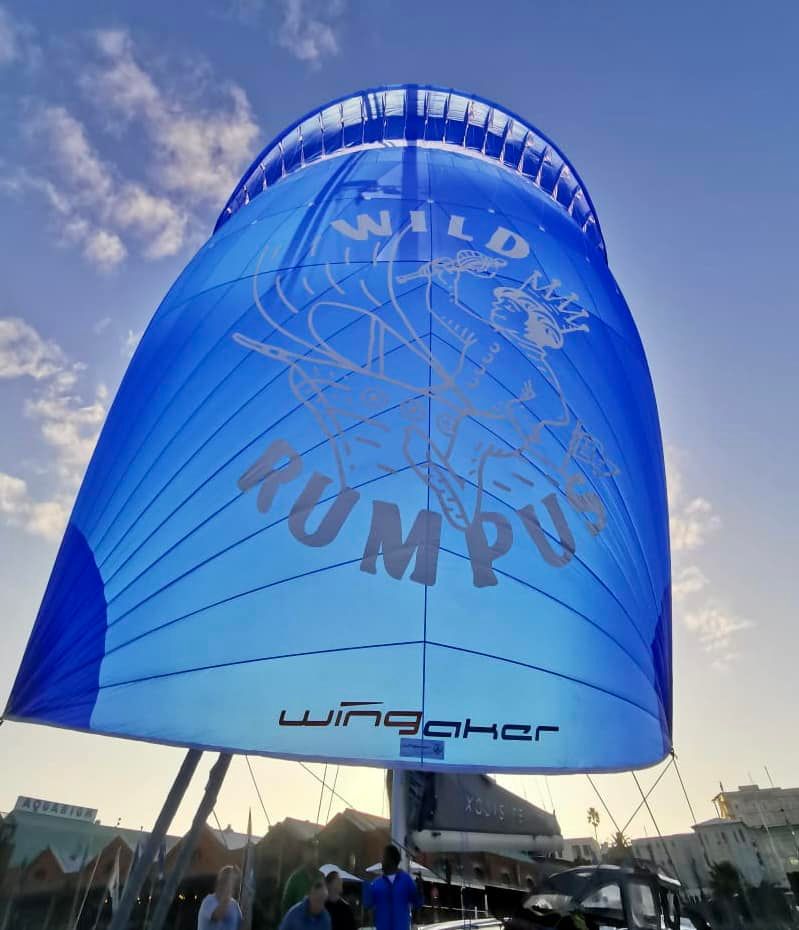 Scott and Teresa had met Stacey and Eric three and half years earlier through their membership at CYC. The four quickly became good friends and sailing partners. A keen and lifelong sailor, Scott was also a member and sailing instructor at Modern Sailing, through which he crossed tacks and became good friends with Dinna Davis and Bernard Fraenkel, who had signed up for sailing lessons. When asked, Dinna and Bernard jumped at the chance to join Wild Rumpus for her voyage across the Atlantic. And with Teresa staying in California for their daughter's schooling, a chance meeting at a social event resulted in local sailor Jay Grant completing the crew.
Casting off from the dock was not without its delays, supply issues among them. And although the crew had gathered in Cape Town in time for their latest anticipated departure on July 1, there were still a few more issues to overcome before they could finally set sail. Then there was the shakedown sail, which involved a couple of overnights and a run up and down the SA coastline. At this time the crew handled the sails, checked out the rigging and equipment, and ran the engine long enough to earn its first 50-hour service. Finally, on July 14 at 7:15 p.m. (SAST), Wild Rumpus cast off and headed out to sea.
The crew are now one week into their voyage and are no doubt learning a lot about their boat, and about each other. Either way, the one assumption we can make is that this will be a voyage they remember, long after its conclusion
You can follow Wild Rumpus's track here: Wild Rumpus Sailing.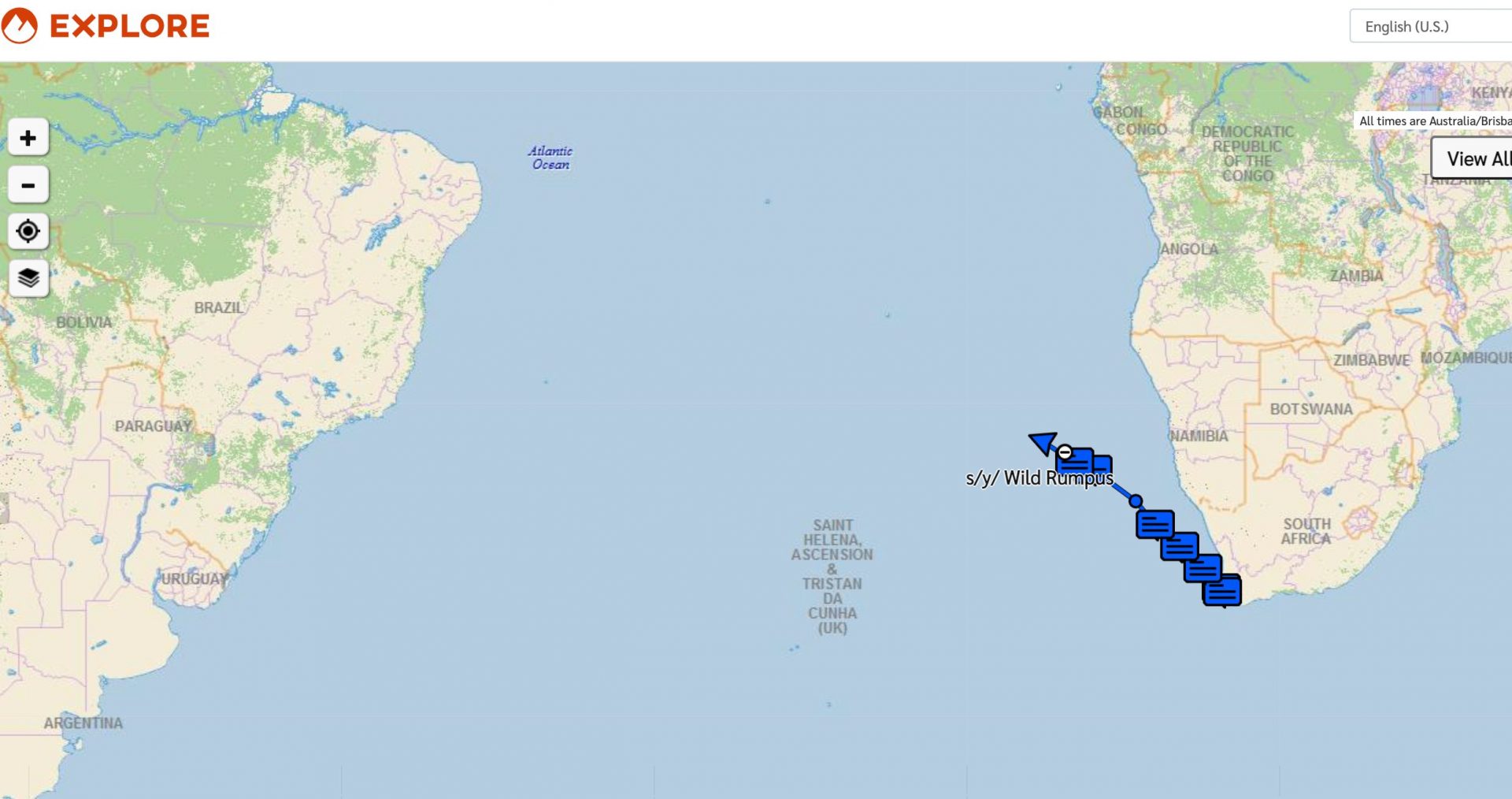 And on the odd occasion when they have enough bandwidth they will update the Wild Rumpus blog online.
Receive emails when 'Lectronic Latitude is updated.
SUBSCRIBE