Yes, it seems that hell has frozen over, because the State of Hawaii, after all these decades, is actually taking a baby step to improve things in one part of the woefully rundown 747-berth Ala Wai Yacht Harbor in Honolulu.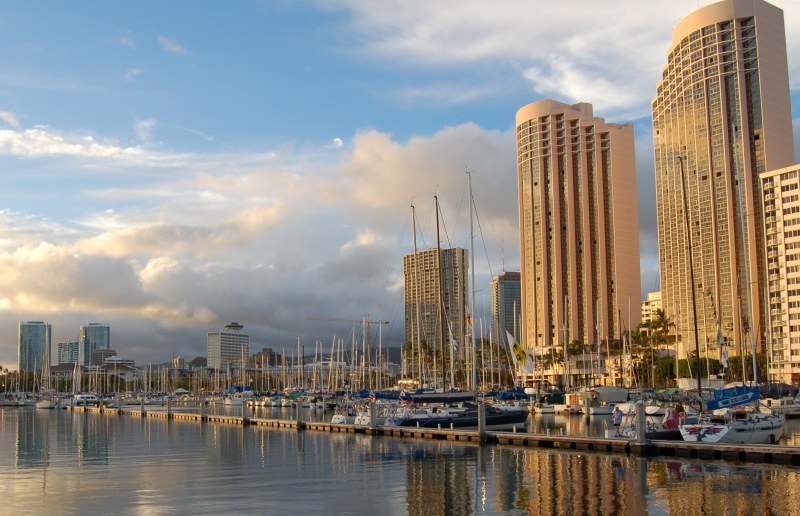 Specifically, work has begun on a new 650-ft F Dock, replacing the old dock that – we're not making this up – had been handed down to them several years ago by the Waikiki YC! It should be in place by next July.
While this is a first step, it's just a little one. It will still leave a staggering 90 of the marina's 747 slips unusable – in a place where the demand for slips far exceeds the supply. And the situation is even worse at another state marina on Oahu.
Getting the new dock was contingent upon an increase of 33% in slip fees. Ala Wai slips fees have been ridiculously low for decades – causing much of the deferred maintenance problem – and even with the increases couldn't be considered high.
Department of Land and Natural Resources interim Director Laura Thielen also announced that another 172 slips, on floating docks B, C and D, will be replaced next year.
Even with that, there is much work to be done. For example, in many places the marina space is being used extremely inefficiently. Boats just 25 feet long are kept in slots that could accommodate 100-footers, and in other places there is so much space between boats that 25% more could be accommodated. In addition, the Ala Wai has been allowed to become a storage facility for boats that are never used. It's our hope that the state takes a look at revamping the Ala Wai as a whole, for to do it piecemeal is going to end in disappointment.
What does the editorial board Star-Bulletin think of all this? "After decades of disgraceful neglect, the Ala Wai Boat Harbor is finally getting some much-needed improvements, and the design of new docks will make future repairs easier and less expensive. The initial project involves just one new dock, but represents a good start toward long-awaited changes at the harbor that has been a blemish on Oahu's main tourism district, in stark contrast to the sprucing up Waikiki has seen in recent years." They further encourage the legislature to approve bonds and fee programs to continue with improvements at the Ala Wai and other state marinas.
In other words, the Star-Bulletin is saying exactly what Roy Disney and we at Latitude have been saying for years. We wish the state of Hawaii the best of luck with their project.
Meanwhile, the Hilton Hawaiian Village completed a $15 to $20 million renovation of their three-acre waterfront lagoon, despite the fact that it doesn't bring them any revenue. What makes it very interesting is that it's been set up to drain the Ala Wai five times a day, which because of street trash and the fact that the Ala Wai drains into it, has some filthy areas.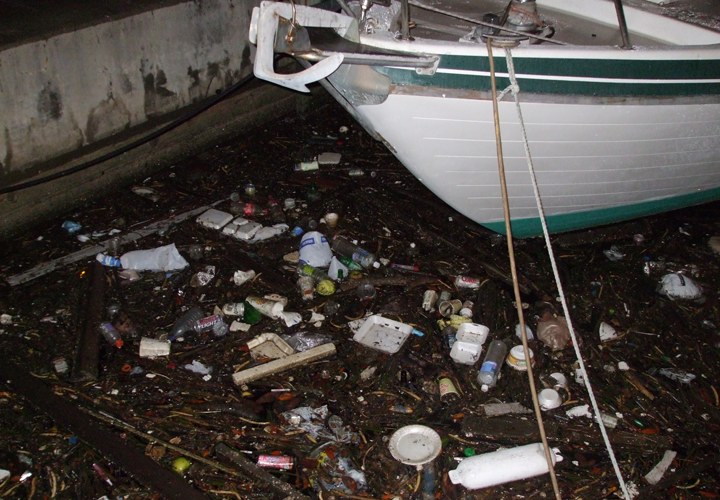 Receive emails when 'Lectronic Latitude is updated.
SUBSCRIBE