Kenichi Horie has become the oldest person to sail solo across the Pacific. "At 2:39 a.m. [JST] on June 4, 2022, we reached the Kii Suido off the coast of Cape Hinomisaki in Wakayama Prefecture, which was the goal," he wrote in his log. "I'm tired." Kenichi then waited for the sunrise, at which time Suntory Mermaid III would be towed to his home port, Shin Nishinomiya Yacht Harbor.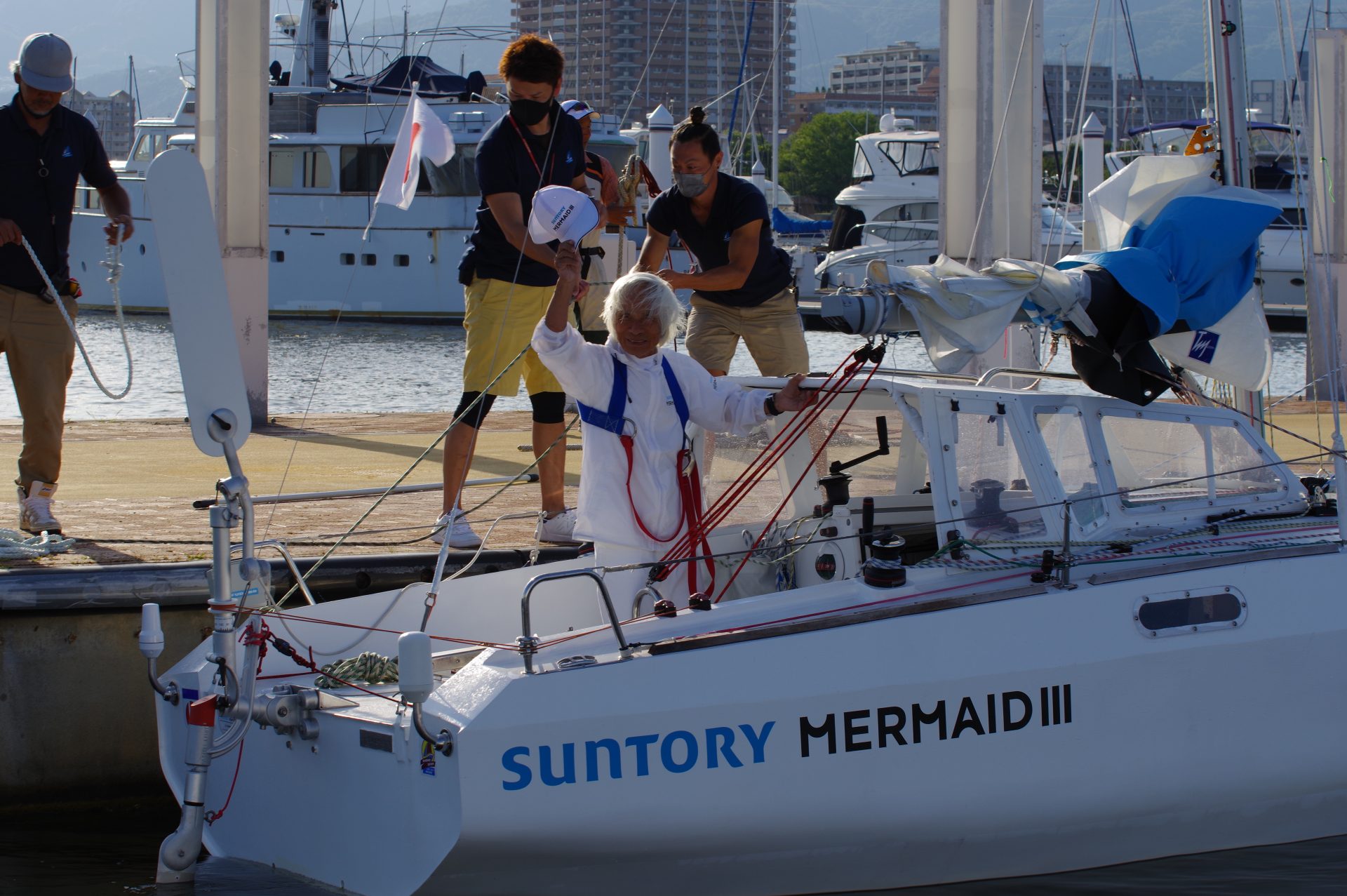 Right to the end the weather continued to toy with the solo sailor, and as the month of May became June, Kenichi's focus was on crossing one of the globe's major currents, the Kuroshio Current — also known as the Japan, or Black Current ("Kuro" meaning black) — one of the ocean's major currents. "The wind direction is not stable. I would like to bring the yacht to around 134 degrees east longitude and break through the Kuroshio Current, but it does not proceed slowly." Three days later he had reached the other side of the current, exhausted and relieved.
"Don't let your dreams just stay as dreams. Have a goal and work towards achieving this and a beautiful life awaits," Kenichi told a CNN reporter over satellite phone as he made the final leg of his voyage.
Kenichi has attributed much of his success to the support he received throughout the crossing. "The second half of this voyage, especially from Minami-Tori-shima to Japan, was a very difficult voyage. I think it was completed because of the support and encouragement of my amateur radio friends, those who read the logbook, and many others."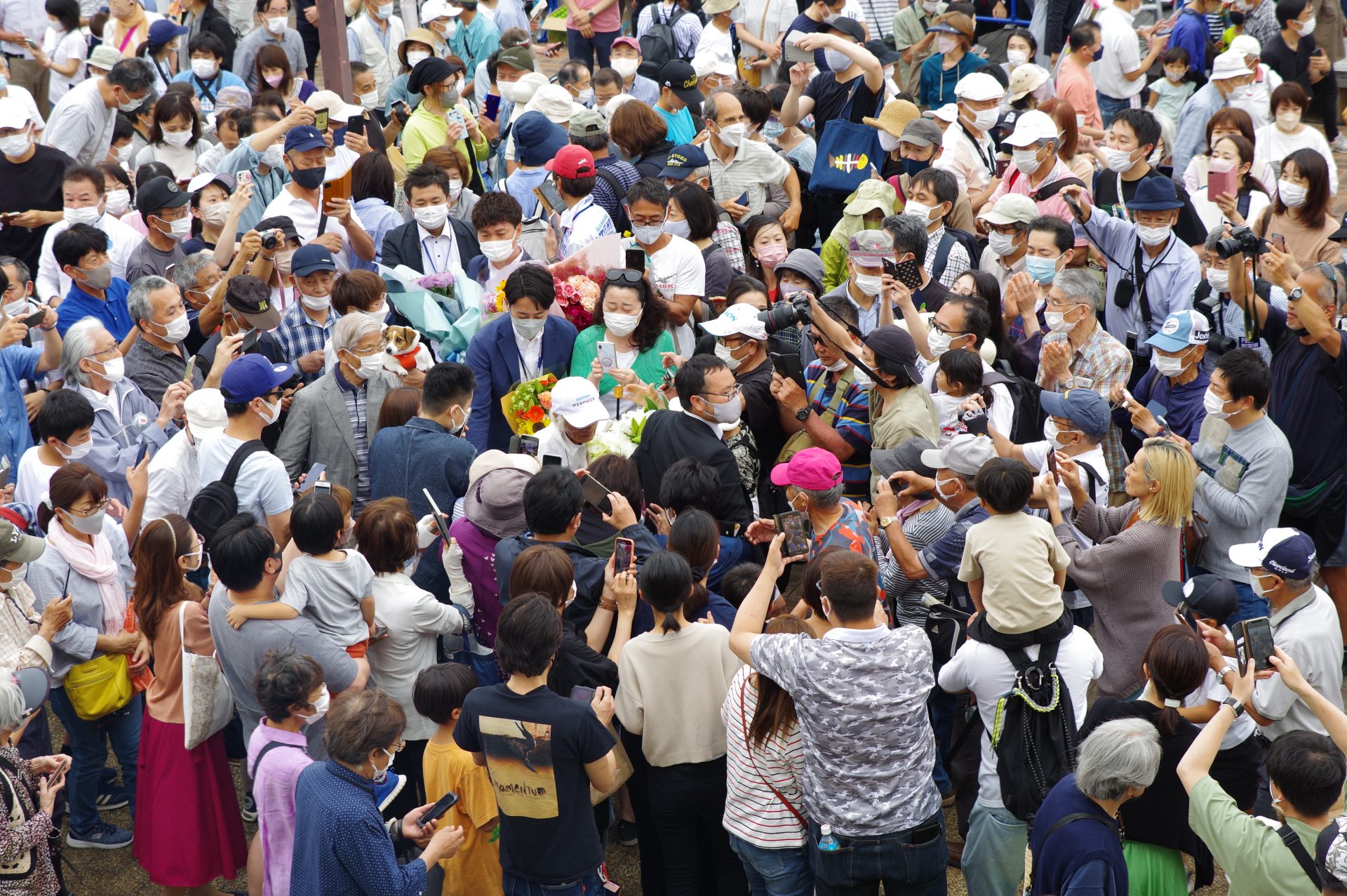 In his final log entry Kenichi wrote, "70 days after leaving the San Francisco Yacht Club, which [I] arrived [at] 60 years ago. I was able to return safely without any major deviation from the original plan.
"Now, I am really happy while returning to my home port, Shin Nishinomiya Yacht Harbor, and watching my boat, Mermaid III. It was good to try. I'm glad I did my best. I feel fine in Japan. Thank you very much."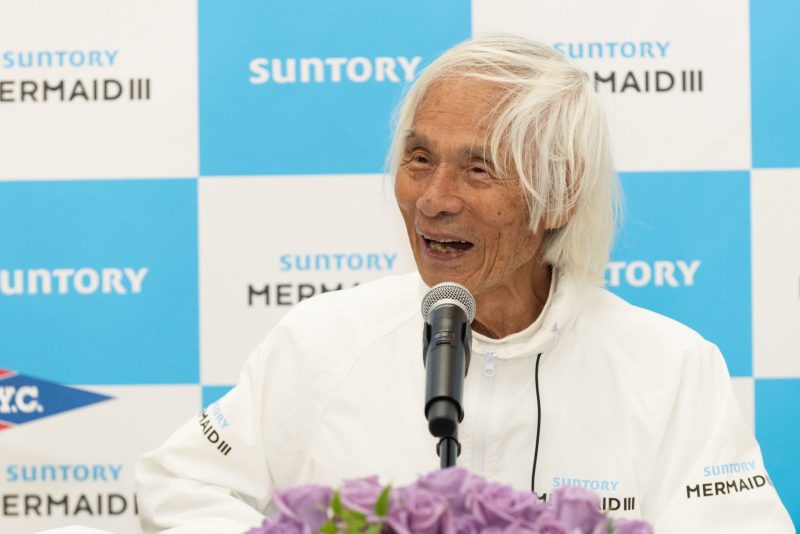 We join the world in congratulating Kenichi Horie on his successful Pacific crossing back to his home country, where his journey began 60 years earlier.
Receive emails when 'Lectronic Latitude is updated.
SUBSCRIBE