The California Dreamin' Series St. Francis Yacht Club Stop took place on March 5-6 under bluebird skies. The standard westerly breeze, fickle in its timing both days, delivered brisk mid- to high teens across the dynamic currents of the race course. Led by principal race officer Becky Ashburn, the race committee completed the scheduled two round robins late Sunday afternoon as the sun sank low over the Golden Gate.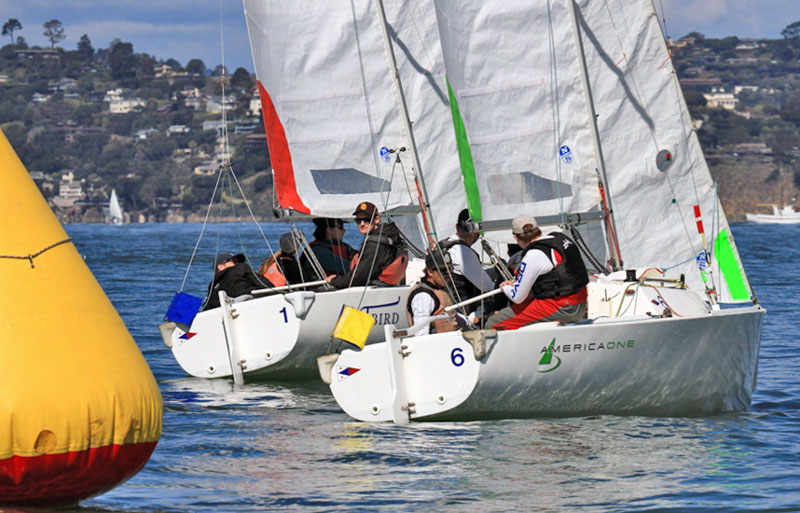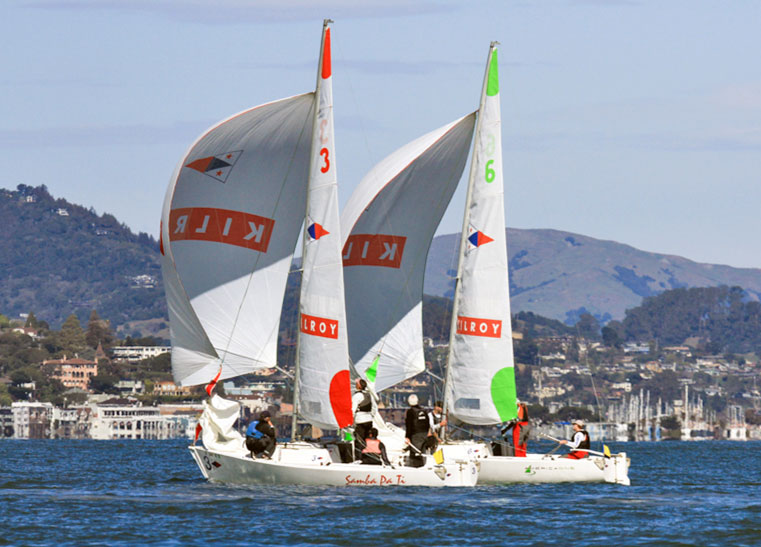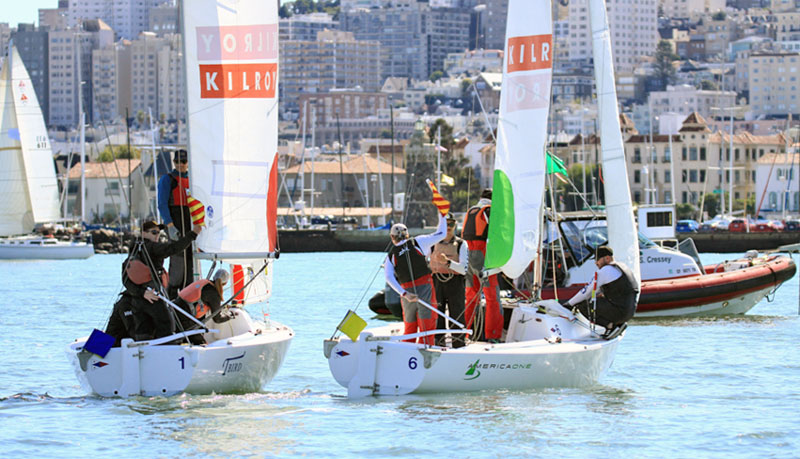 After running the table in her first 12 matches, including beating her top rival Chris Weis in the first round robin, Nicole Breault faced him again in the last match on Sunday. Chris was also undefeated except for his loss to Nicole. It came down to this final face-off as the day drew long and the clock was running out. Chris managed a terrific pre-start and led the entire race. Nicole had chances at the windward mark, but got tangled up with another match and couldn't cash in. They both finished the regatta with 12-1 scores. According to the rules for breaking a tie, Chris took first place.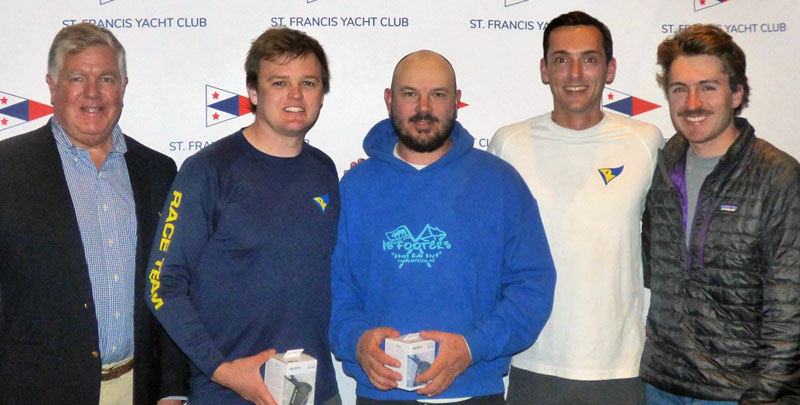 "Chris and his team are great. It is really fun to aggressively tango with them around the course," said Nicole. "Once they got the jump on us by an extra boatlength early on beat two, I felt our chance to pass slipping away."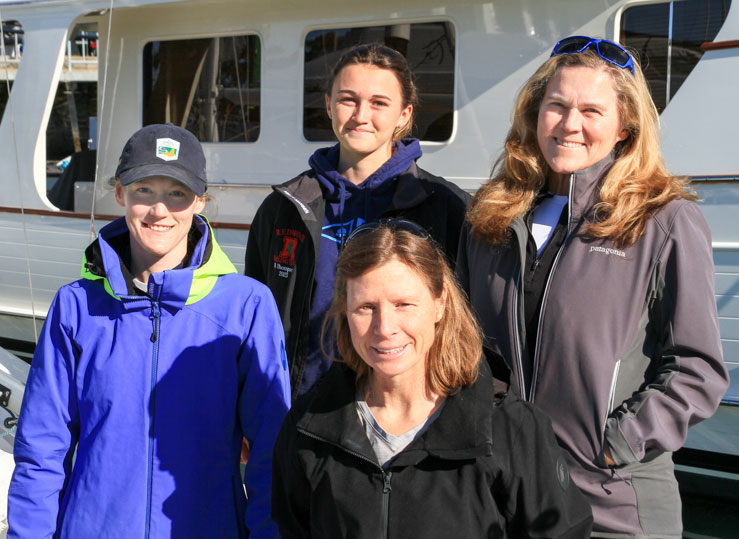 Chief umpire Kathy Lindgren noted the high level of competition, even with several newcomers to the field. For instance, high school senior Connor Bennett, sailing with his dad Shawn, finished a strong third. Kathy said, "I was impressed with the level of racing. The matches were close and action-packed." Nicole agreed that many of her matches were "feisty all the way around the course, and when we took a win, it felt hard earned!"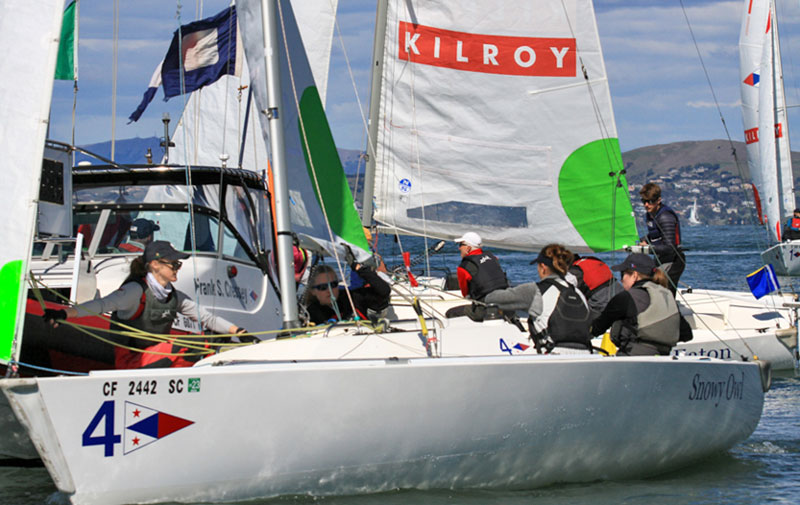 This was the second stop of three Grade 3 events that make up the California Dreamin' Series, which started in late January at San Diego YC. Having won in San Diego, Nicole carries her results forward going into the final deciding event in Long Beach two weeks from now. Chris commented, "Our team was super-excited to pick up this victory in a really tough match and look forward to duking it out in the Catalina 37s."
Click here for the results spreadsheet.
Receive emails when 'Lectronic Latitude is updated.
SUBSCRIBE