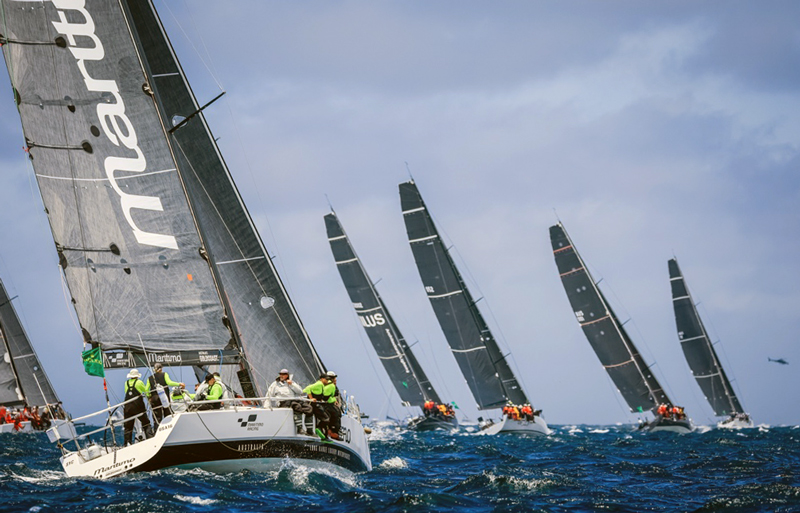 After being canceled at the very last minute in 2020 due to the COVID 19 pandemic, the 2021 Rolex Sydney Hobart race happened — just barely — down in Australia last week. Somewhat diminished in size due to COVID concerns, continued border closures, and other factors, the Boxing Day classic still managed to get underway on December 26 with close to 90 starters. The inaugural inclusion of a two-handed division greatly bolstered that figure. In the most challenging Hobart race in nearly a decade, the fleet had to bash their way south through strong headwinds and big seas that challenged the fleet and resulted in a high level of attrition. A large number of competitors retired with sail failure and/or damaged boats.
TP52 Battle
In what has become a theme over the past few years of this sport, a couple of TP52s battled their way to the head of the fleet, with a TP again claiming overall victory in the race. In what has also become a theme recently, the race's outcome was changed in the protest room.
After finishing in first place overall on IRC corrected time, Sam Haynes' TP52 Celestial was stripped of their overall win and moved down to second place due to a technical protest by the race committee for not standing a proper radio watch. The protest stemmed from one of Celestial's crew having a PLB safety beacon activate itself mid-race, one of 13 such incidents in the race, likely due to the wet upwind conditions. When Celestial did not respond to multiple calls checking that all was OK, the nearest competitor, the TP52 Ichi Ban, launched a few flares to get their attention. Celestial finally answered their radio using a handheld VHF, but by that time Ichi Ban would be owed a few minutes of redress for having to deal with shooting off flares and spending time on the radio.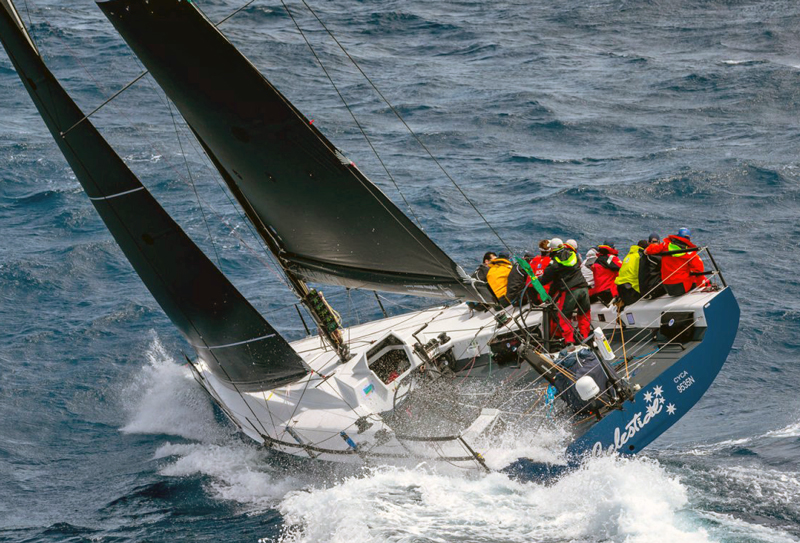 Celestial was docked 40 minutes for not standing a good enough radio watch, a race requirement. With the results effectively flipped, Matt Allen and his crew on Ichi Ban have won the Tattersall Cup for the overall winner for a record-tying third time.
Doublehanded Division
New to the race this year was the doublehanded division of an impressive 18 boats. Persevering through the same choppy and challenging upwind conditions as the rest of the fleet, the generally smaller doublehanded boats also suffered a high rate of attrition. Several teams dropped out with damage or even injury. First over the finish line were Rob Gough and John Saul on the Akilaria RC2 Class 40 design Sidewinder. Just seven hours behind on the water to finish second on line honors and win the overall victory were Jules Hall and Jan Scholten on the J/99 Disko Trooper Contender Sailcloth. Sailing to a very impressive corrected time victory, Disko Trooper would have even corrected out over all the top fully crewed boats on the ORCi handicap, which is becoming increasingly popular.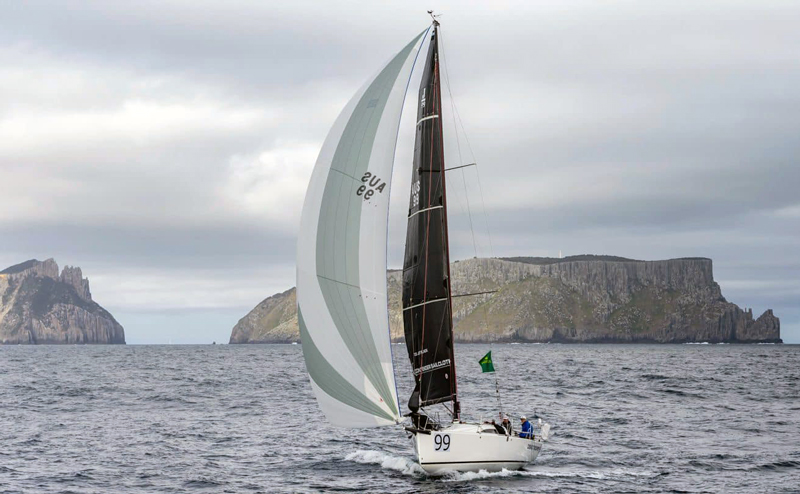 Classic Yachts
As well as the new boats that finish at the front of the fleet on the water every year, a few older boats got their chance to shine in the heavy upwind conditions of this year's race. Three-time winner Love and War, a Sparkman and Stephens 47-footer that was launched in 1973, rounded out the podium in third place overall on IRC. Launched for Peter Kurts and still campaigned by his son Simon, Love and War led much of the race on handicap. Just behind Love and War on handicap was Shane Kearns' White Bay 6 Azzurro, which claimed fourth overall. In the doublehanded division, the S&S 34 Crux claimed second on handicap — a trio of very impressive results for these classic Sparkman and Stephens designs that do comparatively very well against their newer rivals when going upwind in a blow.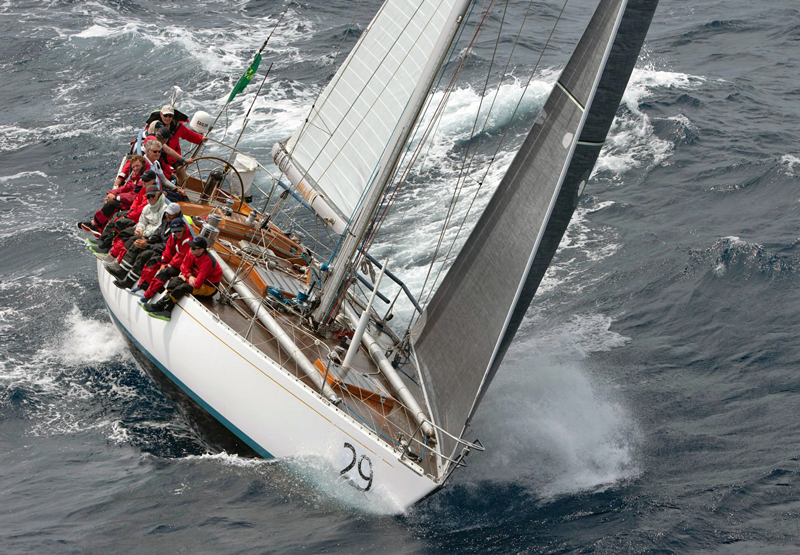 Receive emails when 'Lectronic Latitude is updated.
SUBSCRIBE