Webinars and Seminars This Month
Webinars of Note
Take advantage of the long, dark evenings of winter to practice lifelong learning. Attend these seminars from the comfort of your own home — no mask required!
Wooden Boat Festival Winter Series Begins This Week
The Wooden Boat Festival, located in Port Townsend, Washington, will host a six-session online Ask an Expert Winter Series January through March. The January sessions will be:
Thursday, January 6, Nigel Calder
Can We Electrify Our Boating to Reduce Our Carbon Footprint?
Calder explores the different duty cycles in marine applications and investigates how far we can take electrification with existing and foreseeable technology.
Thursday, January 20, Women's Boatbuilding Panel
She Builds: Wit & Wisdom from Three Port Townsend Woman Boatbuilders
Diana Talley, Esther Whitmore, and Julia Maynard share their experiences, inspiration, apprenticeships, mentors, wins, and fails. Moderated by Kaci Cronkhite.
All sessions will run 5-6:30 p.m. Buy a single session ticket for $9.99 or a series pass for $35 here: www.eventbrite.com/e/ask-an-expert-winter-series-2022-tickets-228473760167.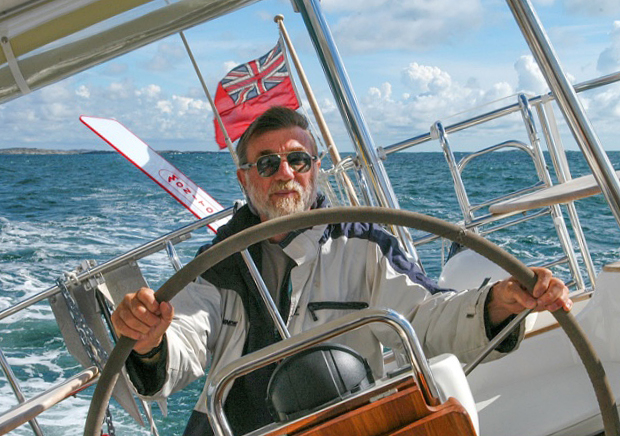 Island YC Winter Series Continues
On Monday, January 10, IYC's webinar series will continue with Captain Rick Whiting. Whiting will facilitate a conversation about weather on San Francisco Bay. At 7 p.m. via Zoom. $25 per class, or $70 for the remaining three sessions ($30 for IYC members and Women's Sailing Seminar instructors and students). Register at www.iyc.org/store.
American Sailing Association
ASA offers a two-part webinar titled 13 Unlucky Sailing Situations You Can Avoid — How to Prepare and Prevail
Session 1: Boat-wide Safety Analysis, System Failures and Injuries
Tuesday, January 11, 2022, 4:30-6 p.m. PST
Knowing your boat thoroughly, bow to stern, systems failures, and injuries.
Session 2: Engine, Sailing and Grounding Situations, plus How to Practice on Your Boat
Thursday, January 13, 4:30-6 p.m. PST
Engine failures, not-under-command, and restricted-ability-to-maneuver situations, sailing situations, and how to safely practice.
The two-part course costs $79 ($69 for ASA members). See https://asa.com/webinars/safety-at-sea.
In-Person Seminars
First Aid, CPR and Safety at Sea
Maritime Medical Guides is offering a couple of seminars on First Aid and CPR at the Los Angeles Maritime Institute in San Pedro. On the 29th only, it's the Basic version, for $225. On January 29-30, it's the Advanced course, for $335.
On the same weekend, San Diego YC will host International Offshore Safety at Sea courses, ranging from $250 for one day to $350 for two days. See https://sailaweighllc.com for full info and to sign up.
Pacific Offshore Academy
The Pacific Cup's Pacific Offshore Academy is scheduled for Sunday, January 30, in a location TBA. Topics will include weather strategies, communications, boat handling, provisioning and more. The price is $30 per person, which includes lunch, snacks and a prize drawing. A cocktail party will follow. Sign up here.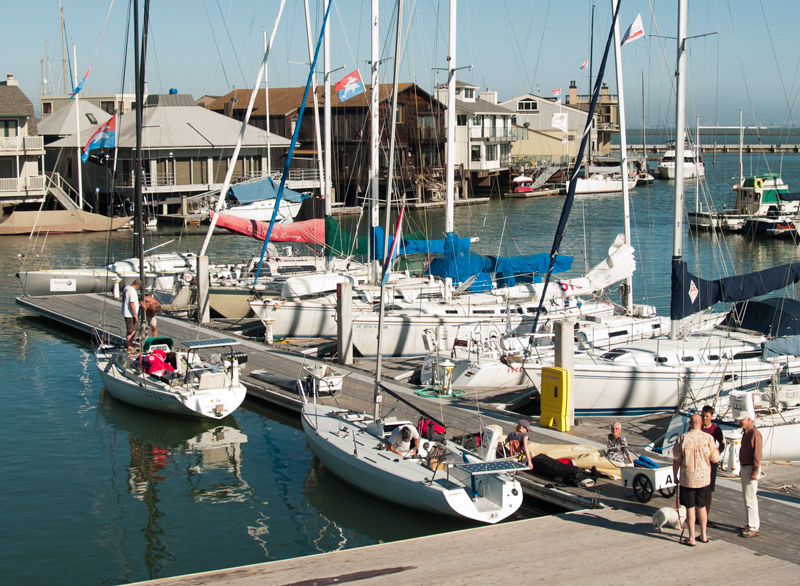 Find most of these and lots more to do this month in Latitude 38's Calendar.
Receive emails when 'Lectronic Latitude is updated.
SUBSCRIBE