While our crew are taking a short break, we wanted to share some of our favorite 'Lectronic Latitude stories from 2021.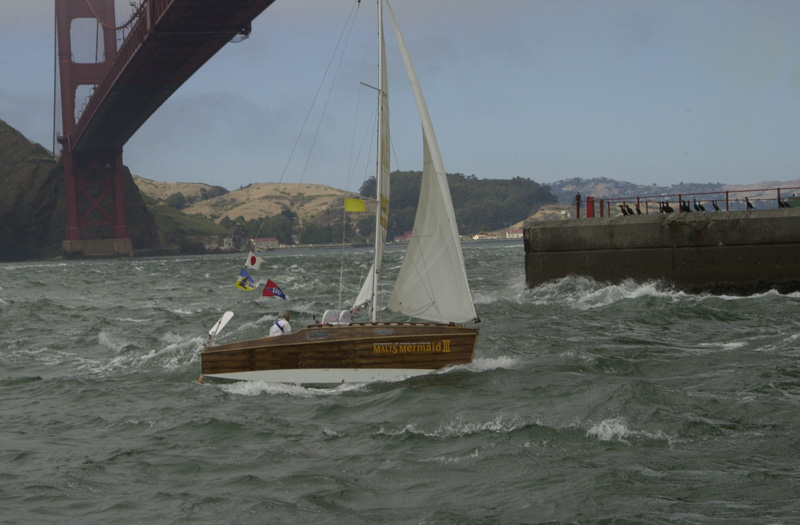 Kenichi Horie is going to do it again. The Japan News reports that the 83-year-old sailor is going to "head back the other way." It's been a while since Horie, the famed Japanese sailor, has been in the sailing news, but for those unfamiliar with the source of his renown, we'll give you a quick rundown. In 1962 he was just 23 years old when he took off from Japan on a 19-ft sailboat named Mermaid, without a passport or money, to sail solo from Japan to San Francisco in 94 days. It was not long after World War II so he was first arrested upon his arrival before Mayor George Christopher welcomed him and gave him a 30-day visa and a key to the city.
Do you remember Popeye the Sailor Man comic strips and cartoons? In recent months we've noticed a circulating Facebook post that says Popeye was based on a real person. The posts link to an article in Nautica News that claims Elzie Crisler Segar's Popeye character was modeled upon Frank "Rocky" Fiegel, a man who lived in Segar's hometown of Chester, Illinois. The post also shows the photo below, in which it's easy to see the resemblances to Segar's Popeye. True story? Being the skeptics that we are, we decided to spend a little time searching Google to see what we could dig up.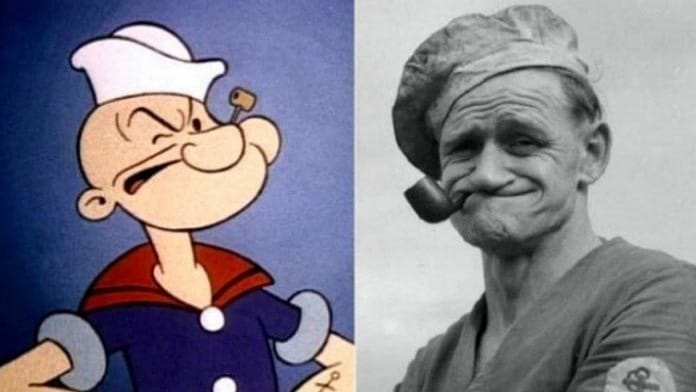 We're glad we have pictures or nobody would believe us. Heading north up the West Coast is known as one of the most difficult legs of any sailor's voyaging. It's not uncommon for circumnavigators to tell us they sailed all the way around the world only to find the worst weather of the whole trip in the last 300 miles north to San Francisco.
The only breeze we saw was from Mile Rocks almost to Belvedere Point against a fierce ebb. It was a classic, fog-lifting finish after the long gray stretch from Monterey Bay to San Francisco Bay. Approaching Mile Rocks we had our first hints of breeze with a greater-than-zero apparent wind angle. We hoisted the main and unfurled the jib so we could at least sail under the Golden Gate Bridge.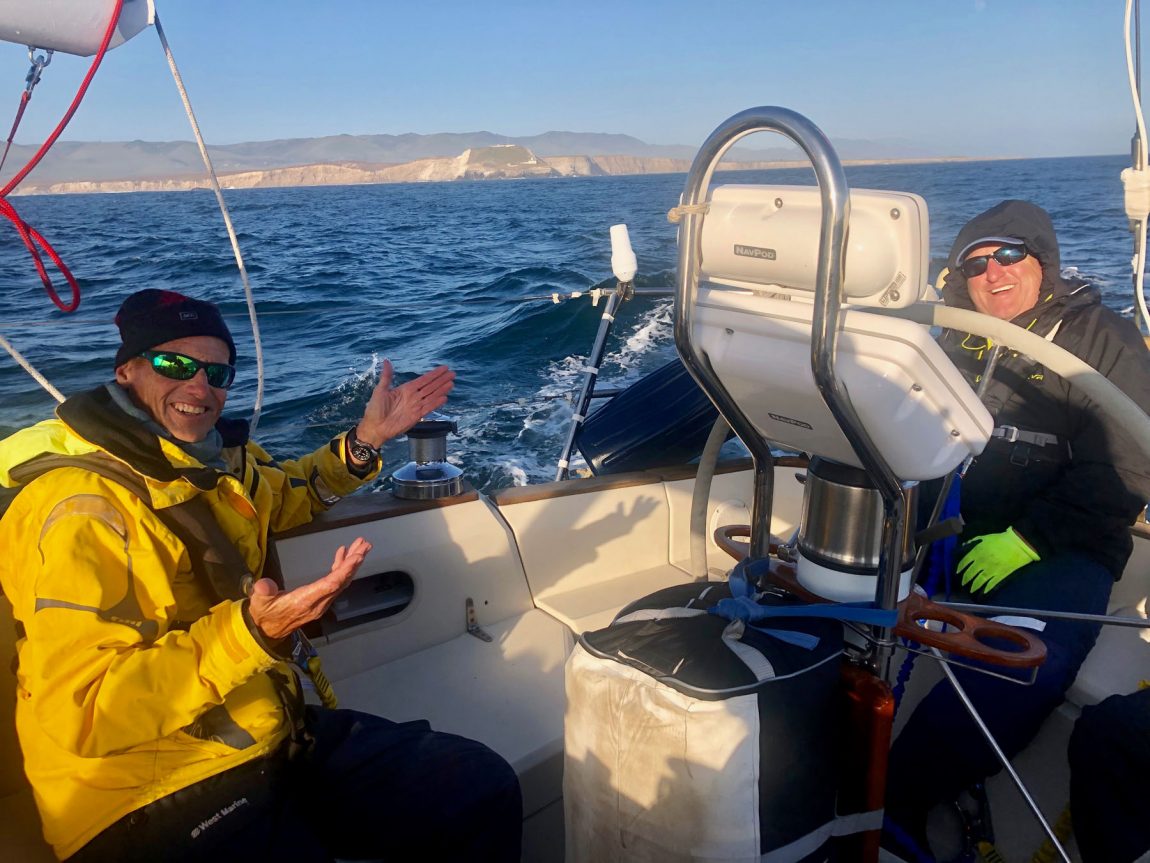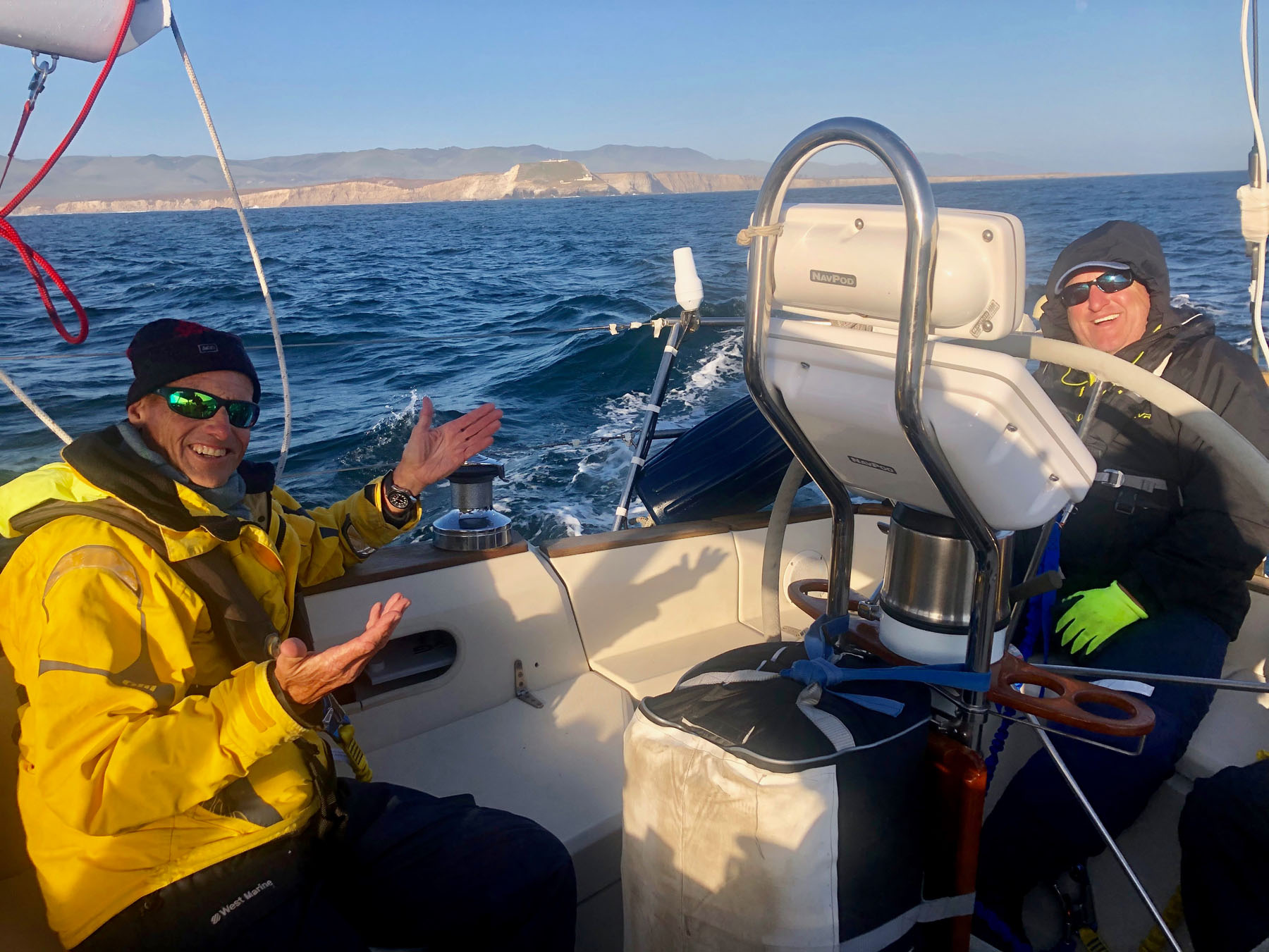 This year's Cabo Race, organized by Newport Harbor Yacht Club, lived up to all the hype we could generate, and then some. The race got underway just as a strong northwesterly blanketed the course and then increased in pressure. It was almost as if the weather gods wanted Doug Baker and Magnitude 80's long-standing monohull course record to fall. The 16-year-old record didn't just fall, however. It was absolutely obliterated and smashed to pieces. Romping down the course from Newport Beach to Cabo San Lucas in less than two days, Roy P. Disney and his world-class crew on their Volvo 70 Pyewacket 70 have established a new monohull course record of just 1 day, 21 hours, 22 minutes — knocking some 14 hours off Magnitude 80's old record!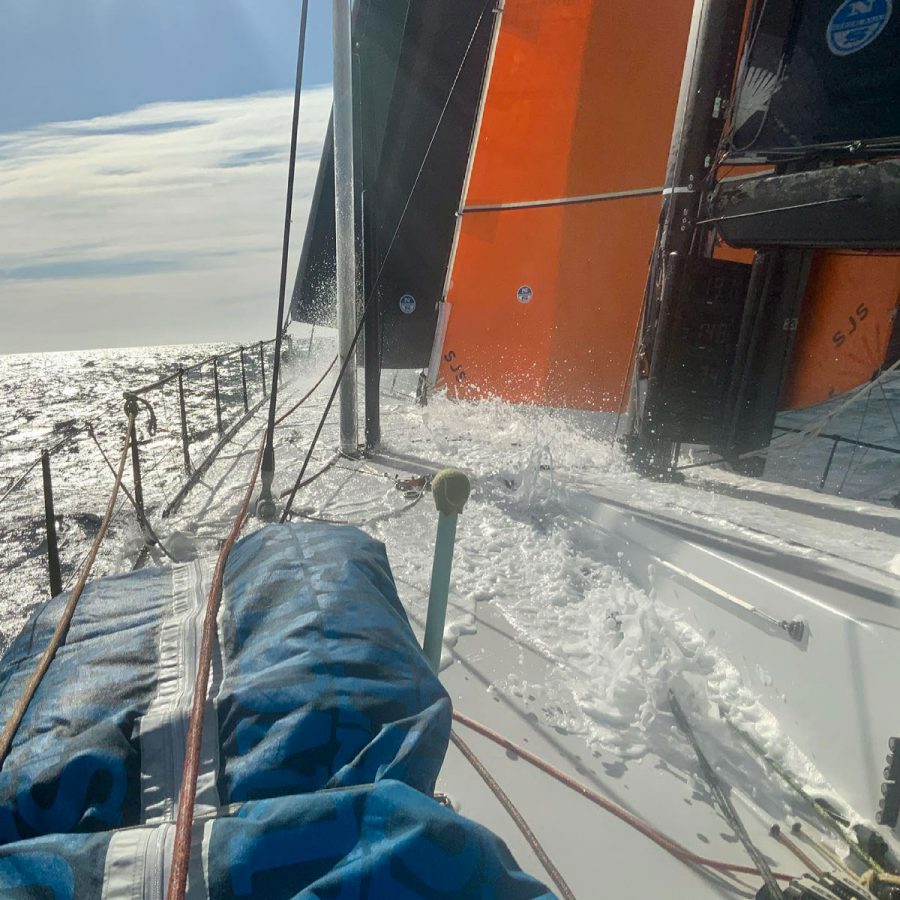 At around 6:00 a.m. Tuesday, November 23, Steve Ingram and Allie Hawkins received a phone call from their liveaboard dock neighbor at Marina Bay Yacht Harbor, Richmond, that a sailboat was close to crashing into their charter boat, Gas Light. The sailboat had been untied from the dock and was drifting through the marina, with a very agitated man aboard.
"It was quite the wake-up call yesterday," Allie told us.
"We are just so grateful for the liveaboard that called the police, and [the] harbormaster's quick actions to keep all the boats safe!"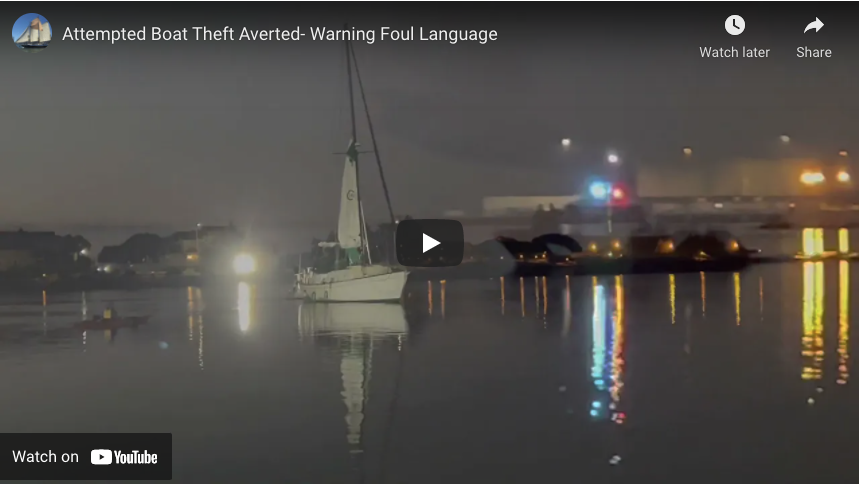 While Latitude drivers were out delivering the January (2021) issue, a unique cargo ship was making a unique delivery to the Port of Oakland. We got up early to see the sunrise arrival after the ship had spent a few days anchored in Drake's Bay to lower the cranes so they could 'limbo' under the Golden Gate.
Three of the largest cranes in the US have a new home in the Port of Oakland. Stevedoring Services of America (SSA) invested $30 million in the three giant cranes for its marine terminal at Oakland International Container Terminal.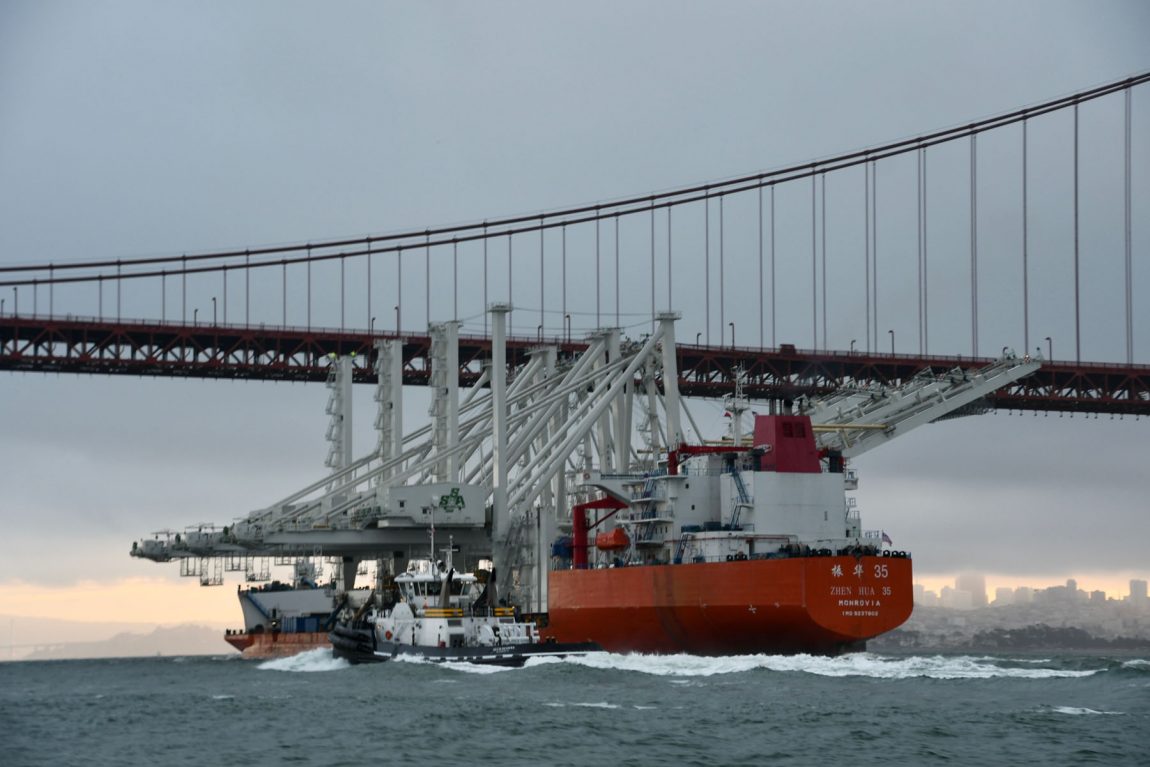 On Monday morning we received an email alerting us to a sailboat explosion in Sausalito. It was rumored to have occurred at Pelican Yacht Harbor. A quick phone call to harbormaster Janet Erickson, who said she had been inundated with calls, revealed that the explosion was actually on a boat anchored in Richardson Bay, not at the marina.
Erickson said that although she couldn't see the source of the explosion, she did experience the resulting percussion while standing on her own boat. "It sounded like a hunk of wood had hit the hull," she said. "It was loud!" She later witnessed a person being wheeled up the ramp and talking to the paramedics in attendance.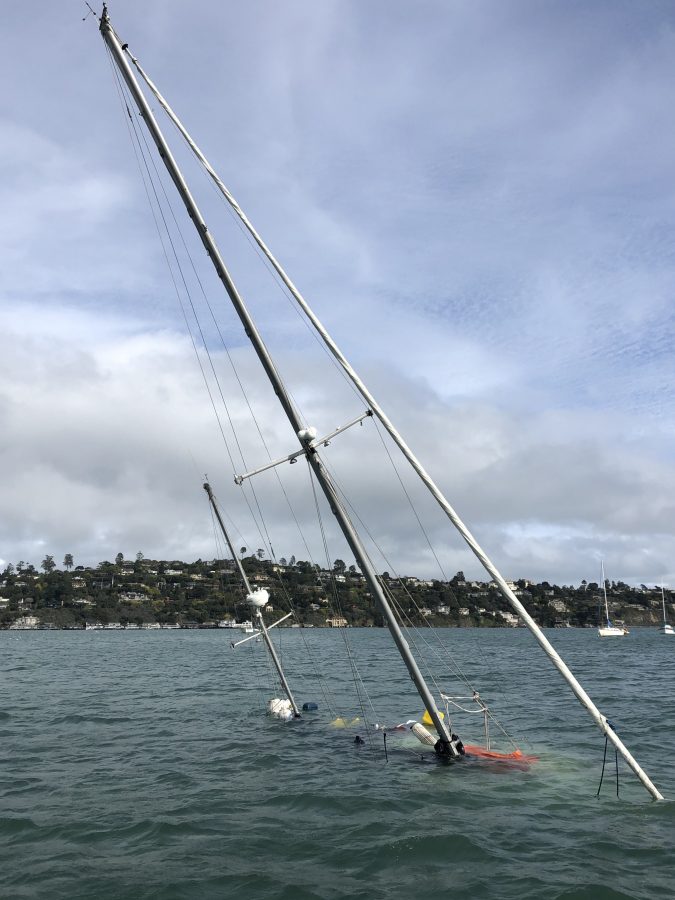 We actually have dozens more favorite stories, but they won't all fit on this page. You can go find your own favorites from the last two decades by perusing the 'Lectronic Latitude archives.

Receive emails when 'Lectronic Latitude is updated.
SUBSCRIBE