The 27th Baja Ha-Ha fleet is on its way to Mexico. On the morning after last Sunday's Halloween Kick-Off Costume Party, the majority of the 194 boats that had signed up for this year's rally departed Shelter Island and headed south. We say 'majority' as some sailors are meeting the fleet in Ensenada, and some farther south. For example, Scott and Moira Fisher of the Endurance 35 Arctic Willow were planning on sailing right past the US due to the COVID-based border restrictions that were in force at the time of their passage.
All in all it's been a banner year for the number of boats and sailors who have joined the Ha-Ha. It's clear that after a year of isolation and additional protection in the form of vaccines, people are ready to start cruising again, and that much of the world is reopening or is in the process of learning how to accommodate a 'closer to normal' cruising world.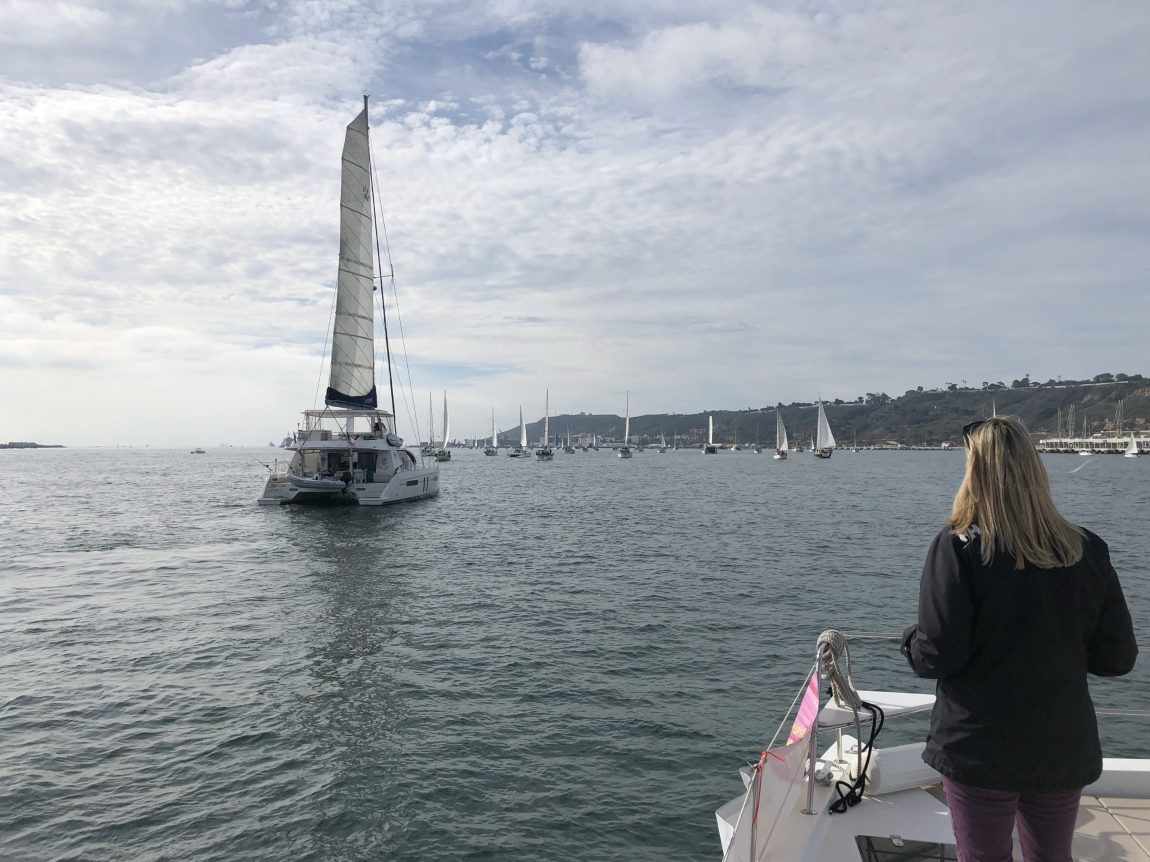 The boats themselves range in size from 33- to 72-ft — and there are 16 multihulls, and five powerboats in the 'No Comprende' division. As the fleet makes its way south, we bring you a couple more random peeks at folks who are participating in this year's event, this time both aboard multihulls.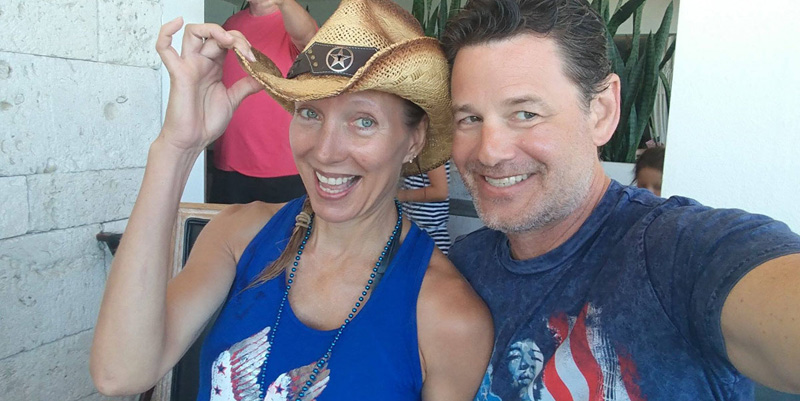 The Lagoon 400 S2 Aria's Song is sailed by Richard and Carolyn Doherty from Porter Ranch/Channel Islands. Richard, an engineer, will be sailing with his wife Carolyn, who is likely the only animal trainer in the Ha-Ha, and two crew. One of the crew will be Kelly Dorsey, a marketing representative.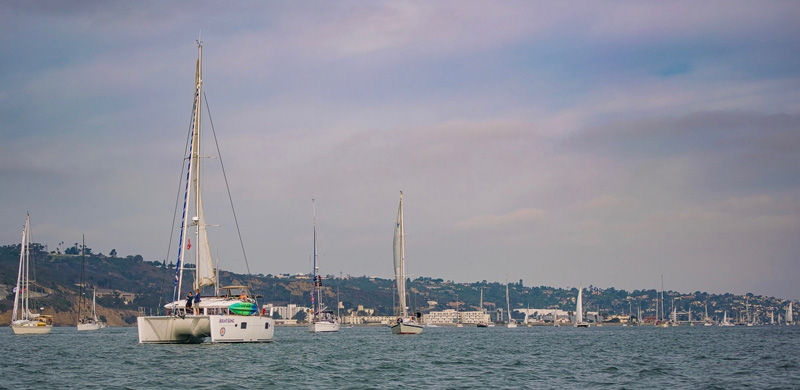 "We've been sailing all over the warm-water areas of the world, but this catamaran is the first boat we've owned," Richard said. "We've enjoyed her for six years on the lovely California coast, but it's time to move on. We're not sure in which direction we'll head after the Ha-Ha, but likely toward Panama.
"Our dream destination would be the Maldives, but jeez, they are a long way away. We're very happy with our cat, but if we had to choose, we'd probably go with a megayacht."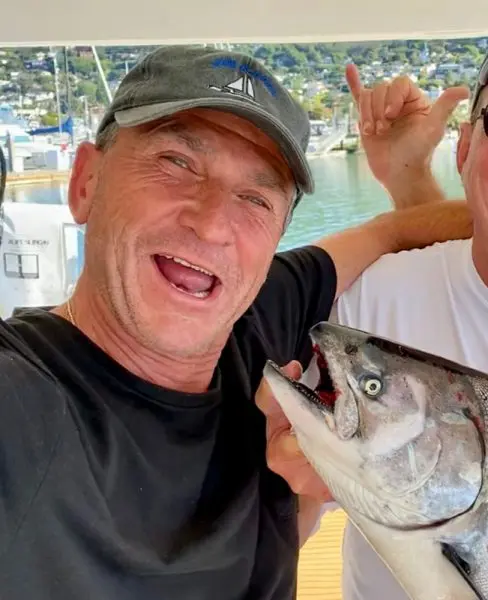 Another multihull will be Steve Skolnik's Leopard 58 cat, Wine N Down. Steve lives in Sonoma and is taking his boat south from his homeport of Marina Bay in Richmond. Also aboard will be Steve's friend Bob Martin. Perhaps more crew will join, as the boat has six cabins and seven heads.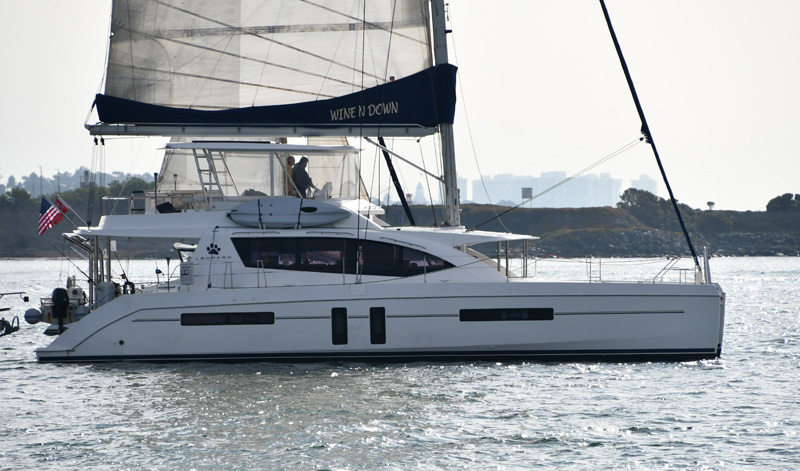 Steve has been boating for 36 years, but sailing for only six years. He's owned seven boats and has owned Wine N Down for three years.
His longest passage to date has been nine days from Virginia to the Virgin Islands, which is normally a much more challenging passage than San Diego to Cabo San Lucas. His plan after the Ha-Ha is to return to the Virgin Islands and then Europe, although he really wishes he could do it with a solar-powered catamaran.
Steve reported to the Poobah that he likes angel food cake, and his favorite quote is "Abandon ship!"
According to early reports from underway, the first leg south was a beauty with steady 15+ knot breezes from dead astern, and Chuck Skewes reporting great sailing and fishing. This meant the first boats into Turtle Bay were arriving on Wednesday afternoon after a brisk, bumpy sail. Some drama occurred with the Outremer 42 catamaran Tumbleweed issuing a 'Pan-Pan' to alert neighboring boats that they had a fire in one of their engine rooms. Fortunately, the fire was brought under control and the boat made it into Turtle Bay safely.
The fleet is now resting up in Turtle Bay and will be heading out to donate baseball gear and 'play ball' on the renowned Turtle Bay baseball field. After that, it's a beach party and a sail to Bahia Santa Maria.
Keep an eye out on 'Lectronic Latitude as we share news from the fleet and more Ha-Ha sailors' profiles in the weeks ahead.
Receive emails when 'Lectronic Latitude is updated.
SUBSCRIBE