Lessons Learned from a Windsurfing Rescue
The following account comes from Tony Swei, who was windsurf-foiling off Treasure Island in October when he got separated from his gear. When we saw Mr. Swei a few days after the incident, he told us of his years of windsurfing experience: "I feel like I've been training 30 years for that."
I launch from Treasure Island around 4:30 with a 6.7 race sail; the wind was about 20 when I was rigging, but 50 yards from the point, it is more like 25. I'm overpowered, but having a blast and pushing new high speeds.
At about 4:45, I go on a downwind reach, about three quarters of mile out from the launch. A gust hits — I let go, and see the rig still foiling without me on it. Because the board is above the water and the foil is so efficient as you dismount, it can keep going without a rider. My gear lands about 50 feet away from me.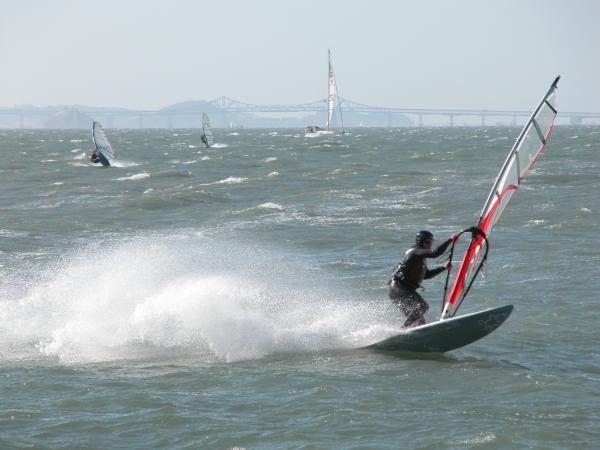 I'm winded because of the overpowered reach, but try to sprint after the rig. No success — it is getting blown downwind. I try a couple more times with no success. The ebb is maybe 1.0 knots, so as I am getting pulled to windward, the rig is being blown downwind. The board is right side up with the foil down. I believe this makes matters worse as the long foil mast seems to keep the board pointed downwind, so it is efficient going downwind. My fat self with a harness in an ebb is efficient going upwind.
It is a very bad situation.
After one more sprint, I realize that I'll never catch my gear and stop to rest. At three quarters of a mile offshore, it's early in the day and I am pretty well rested. I've had a big lunch, and there are two hours of daylight left, so I start swimming. I consider removing my harness as it's creating a lot of drag, but it's also helping me float, so I leave it on.
After about 20 minutes swimming in high chop and not being able to tell if I am making progress, I decide to activate my emergency beacon. I see wingers and windsurfers in the distance, so I swim in the hopes that I cross one of them and can wave them down. In about 10 minutes, I see WB Peale — an experienced 'TI Roller' — downwind of me, and wave him down. Knowing his skill level and experience, I'm greatly relieved. I tell him that I'm warm and able to float well, and ask him to keep an eye on me. After another 10 minutes of swimming, another windsurfer comes by. He tries valiantly to tow me, but to no avail. I ask him to circle me as well, and he goes off.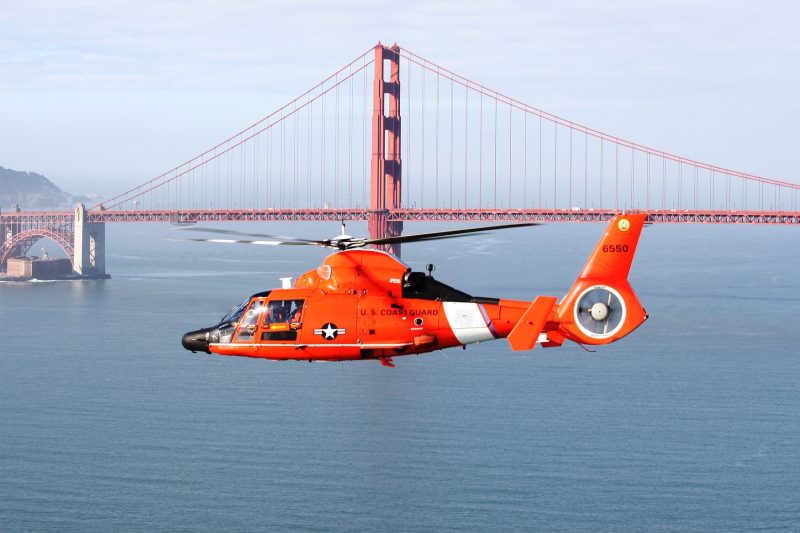 WB makes another pass and I tell him to call for a rescue. The active light on my beacon is flashing, but I want to make sure the Coast Guard has been alerted.
Another 10 minutes of swimming, and Todd Whyte, another senior TI Roller, comes to me. There's relief now that two veteran sailors are helping me. He asks me if I am OK, and at this point, I am less confident, a bit tired, and feeling colder. Yet another sailor, Greg, joins us, and we see a fishing boat about 200 meters to the north. I tell them to go off and try to get the boat to help. I also decide at that point to lose my harness, and I can immediately swim maybe three times faster. I see Todd and Greg make contact, and the boat turns around, Greg comes back, and stops to stay with me. I see the boat head toward Emeryville, as if they're giving up, so I ask Greg to stay with me as his sail is much more likely to be seen than my puny yellow helmet. Greg is a stud and obliges immediately.
We see a Coast Guard helicopter in the distance — they are sweeping back and forth downwind of the launch point, and we realize that they don't see us. So Greg gets on top of his board, removes a red overshirt he has on, and starts waving it. I pull the sail tip up and raise it in a body-drag position. The helicopter finally sees us and directs a Coast Guard boat to come get us. This only takes a few minutes, and I'm onboard. We make sure Greg gets back to shore where people are there to help him up. Despite trying to prepare for such an event, I made several mistakes:
Swimming: On the boat, I asked the crew, and they advised that since I had a working beacon, a better choice would have been to conserve energy and wait for rescue.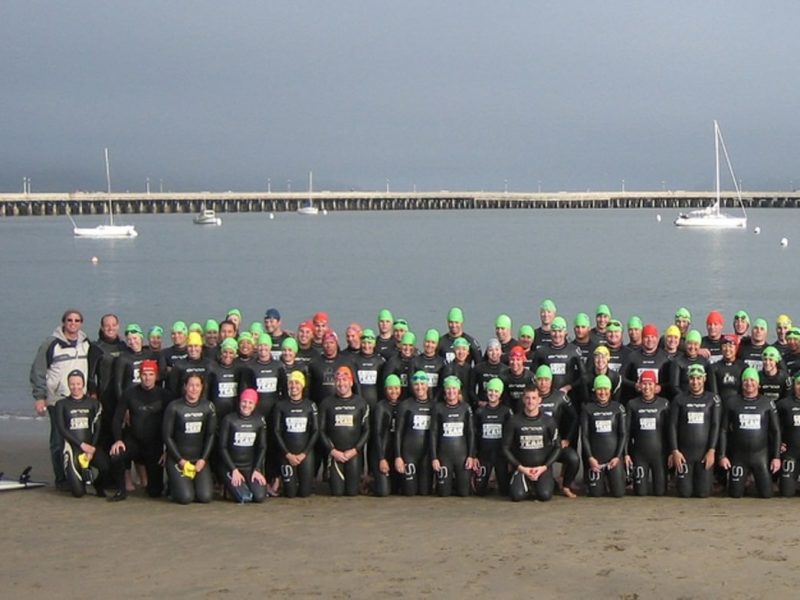 Losing the harness vastly increased my swimming efficiency. I think if I had immediately dropped my harness, I could have caught my equipment.
Not holding the beacon steady and pointed up: I am sure this was explained in the instructions, but in the heat of the moment, it did not occur to me. The Coast Guard crew says these beacons are highly reliable, but they could not get a precise location because I was swimming and it was bouncing around my neck. They could clearly hear/monitor my ping, but the location was not clear.
To my credit: Swimming may have put me in a position to see WB, Greg, and Todd; I'm not sure if this would have happened otherwise. So this was a judgment call — I would expend energy, but thought I had a chance at someone seeing me.
I had a beacon: I have tried using marine radios in the past, but could never get a bag that didn't leak, and was always worried that I wouldn't remember to charge it. The beacon — an ACR ResQLink 400 — has disadvantages in that it is a single-purpose, one-way communication device. There is no way to talk to anyone, but the system supporting it works very, very well, The beacon is fully waterproof and has a five-year battery. I'm considering carrying two communication devices for places like TI.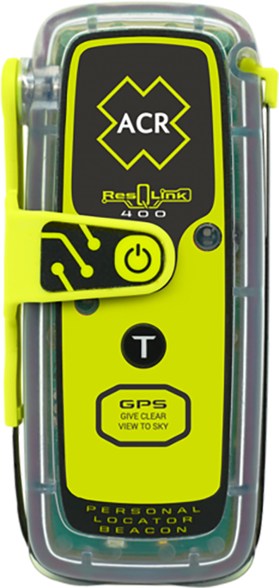 The Coast Guard notified my wife within minutes of my beacon being activated, and the boat crew said they launched onto the water eight minutes after my beacon was activated. I was proud to be a taxpayer that week.
I had a new-ish 5-3 wetsuit: probably the most important piece of safety gear. I felt pretty warm most of the time, but it would have been better to have a board to float on to keep my torso out of the water.
When I get back to my cell phone at the car, I see a number of SMS messages from an automated system that says my beacon has been activated and to click a link to call in to give an exact location. The emergency system works well, and they have implemented multiple services to alert everyone involved and to verify information. I am impressed.
To top it all off: I got my gear back. My rig was found at Emeryville. Turns out a windsurfer/kiter who lives on a boat in that marina saw it on the rocks and knew to notify the Coast Guard. There is some damage, but given the circumstances I cannot believe my luck.
Receive emails when 'Lectronic Latitude is updated.
SUBSCRIBE