50-Year-Old Boat Relaunched
"Alan Wirtanen relaunched his 24-ft boat, Nelly Belle, on May 29 almost 50 years since he built her," reports Niels Kisling of Santa Cruz Yacht Club and Capitola. "Nelly was formed on the same plug as Steve Fennell's boat, Pi. Alan found Nelly about 10 years ago in Texas, bought her, brought her home, and restored her in Alan Wirtanen fashion. She is immaculate."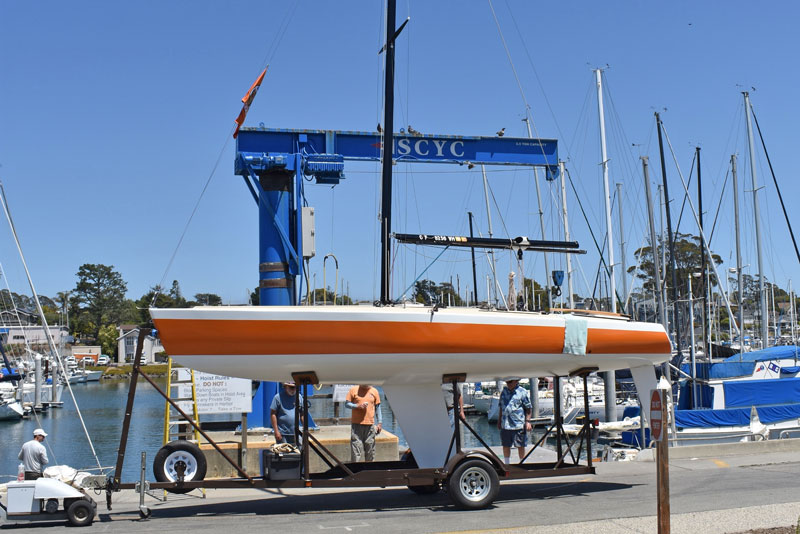 "The people who gathered were a who's who of Santa Cruz sailing history. It was quite an honor for Alan, his wife Melanie Kett, and Dennis Bassano Jr., who was also involved in the restoration. It was a traditional Santa Cruz-style boat launch. The best part for me was that I didn't have to sneak beer from the keg like I did when I was 13."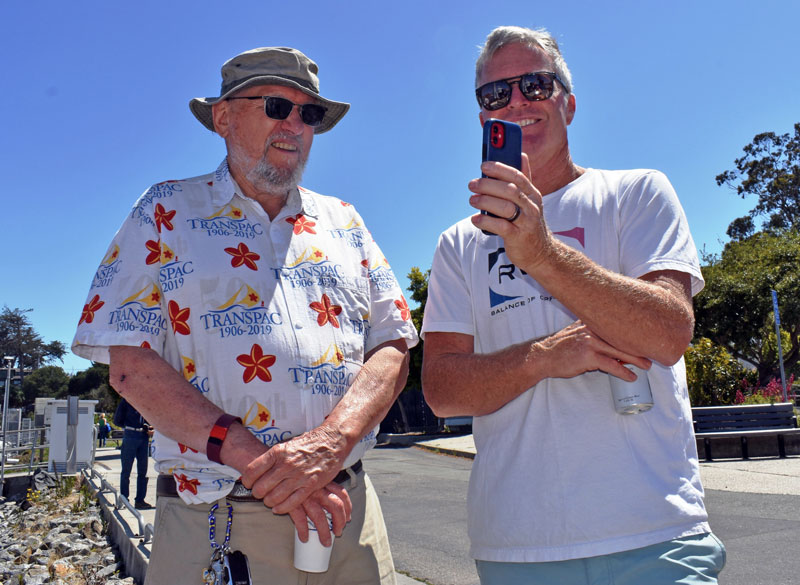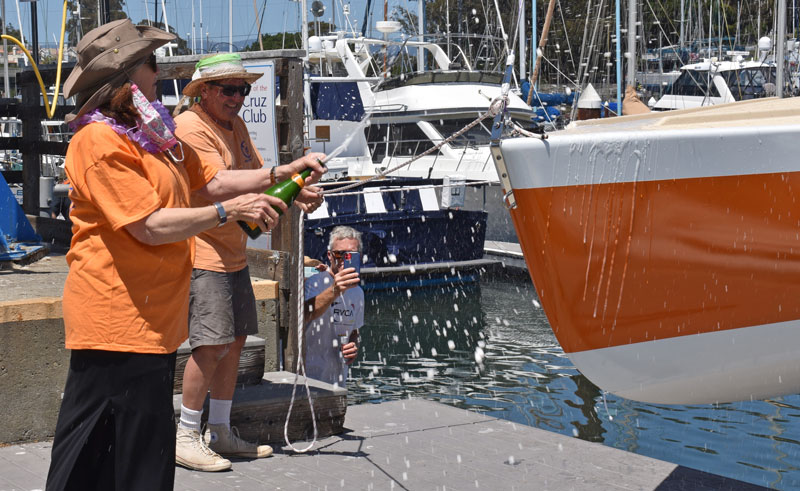 Nelly Belle's Ill-Fated Sistership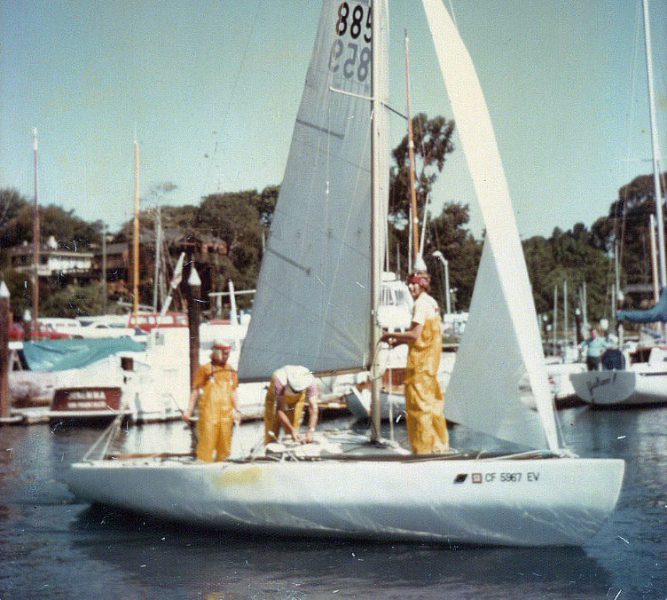 Three boats in the 1975 edition of the 245-mile Santa Cruz to Santa Barbara race came from the same plug — Nelly Belle, Loose and Pi. Two boats came home. On June 27, 1975, off Point Sur, Pi capsized and sank in a gale with 40- to 50-knot winds. The three-man crew took to the liferaft and spent the night adrift and awash in the breaking seas. Suffering from exposure, Steve Fennell, 33, of Capitola, and his brother Walter, 22, of Bethel Island, perished. After 24 hours, a Chevron oil tanker rescued the third member of the crew, Niels Kisling, 16. Fennell had built Pi himself.
Looking Forward
Wirtanen has registered Nelly Belle in the 30th Delta Ditch Run, which will sail from Richmond Yacht Club to Stockton Sailing Club this Saturday, June 12, 2021. We'll take this mention as a reminder that the deadline to sign up for the Ditch Run is today, June 9. The Delta Ditch Run is an official event in the Delta Doo Dah. Registration in the Doo Dah is free; the Ditch Run sign-up fee is $125.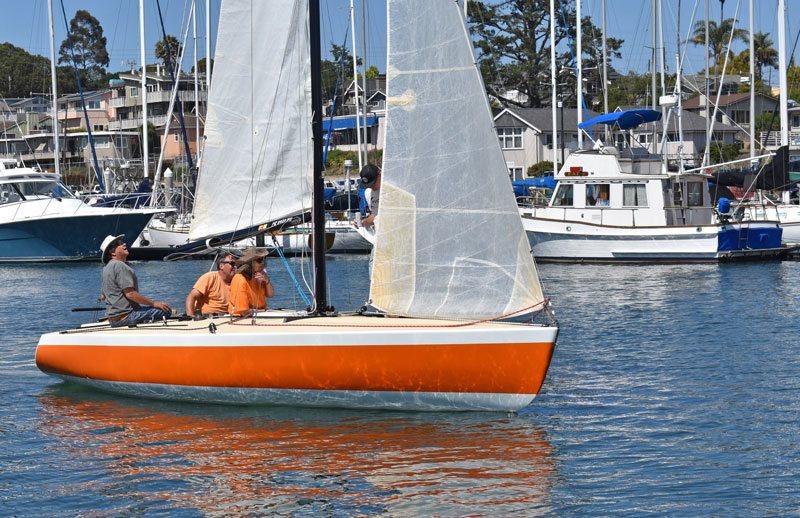 Receive emails when 'Lectronic Latitude is updated.
SUBSCRIBE