What Is 'Rapture of the Deep,' and Do We Have It?
In June's Latitude 38, Max Ebb explores sailors' obsession with nautical artifacts.
"Rapture of the deep" is defined as "an obsessive desire to be surrounded by possessions of a nautical nature, such as lamps made from running lights and tiny ships' wheels; and a conviction that objects are moving when they are in fact standing still."
The source is one of the most authoritative reference works ever published: Sailing, A Sailor's Dictionary by H. Beard and R. McKie.
Like most of us working from home for the past year and then some, Roxanne Scholes and her family had too much time on their hands. They had all turned their attention to interior decorating. Yes, I too had put some old paintings of clipper ships up on the walls, along with favorite photos of my own boat. I even bought an antique solid wood bookcase to display the best of my nautical book collection in the living room. But what I was about to experience as guest of a raptured family was nautical miles beyond.
My hosts were Roxanne Scholes, Sandy Barr and their identical twin girls. Finding the house was the first obstacle. Street parking was easy — my landlubber GPS phone app had me on the right block — but house numbers? I noticed one front gate with a string of number pennant code flags, but the flags seemed wrong. I was looking for number 1241. I remembered the flags for one and two, but I often get four and eight mixed up. And the last flag was the "general recall" signal, not another number pennant at all.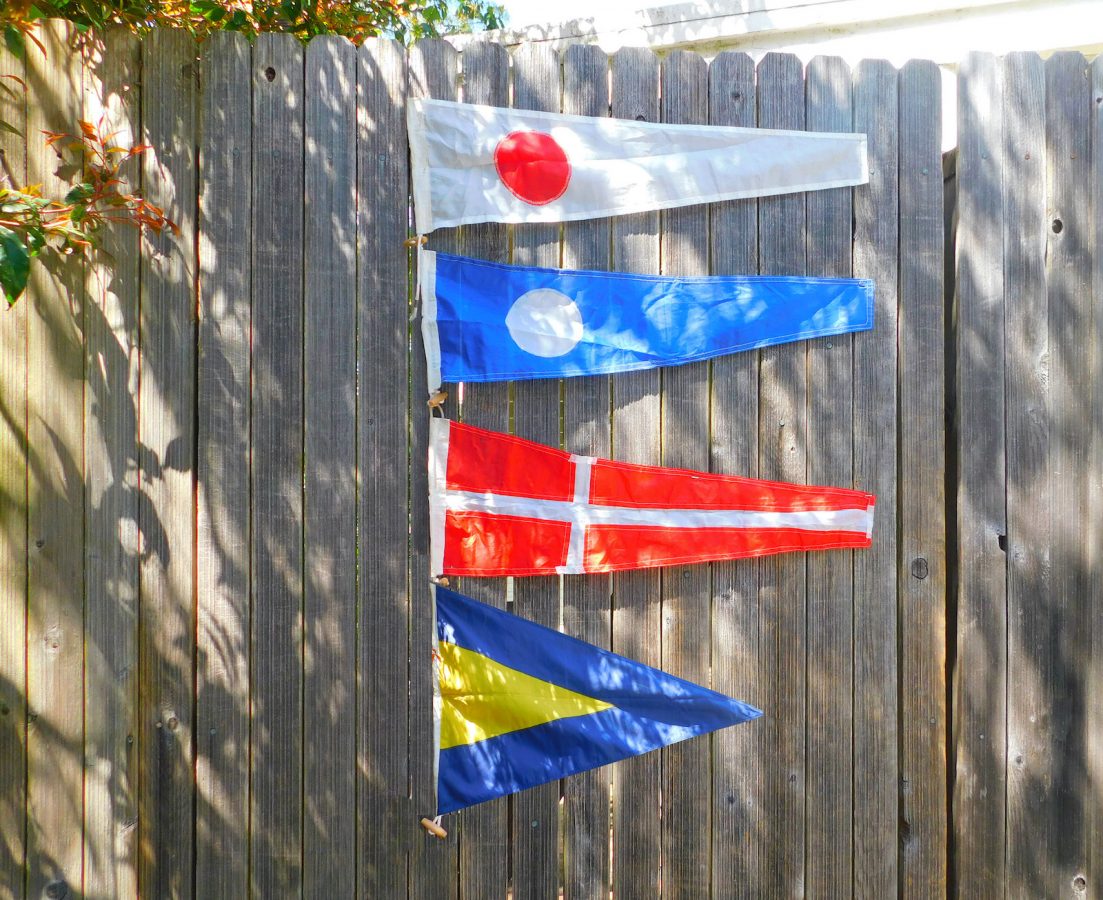 "This must be the place!" said Lee Helm, a little out of breath as she screeched to a stop on her bicycle. "It's like, a good climb up this hill," she gasped. "Three of the numbers look right," I said as I looked up and down the block to see if another house displayed the correct number in a system I could read without a code book, "but I'm not sure about that last one."
Please continue reading at Latitude 38.com.
Receive emails when 'Lectronic Latitude is updated.
SUBSCRIBE