Last month we shared a story about our illustrious leader's sail from Santa Barbara to San Francisco. Usually the trip north is a bit of a 'bash,' with most who have done it citing the 300 miles as producing the "worst weather" of any trip, ever. However, on this occasion Finistere and her crew endured calm seas and minimal wind. It was such a surprise that in order to learn if others have had the same experience, we asked readers to tell us, "What was your best or worst northbound experience?" and "Where have you hidden out or found protection on your way north?"
David Cohan wrote and told us of two northbound voyages he has experienced, the first in 1986 and the second in 2000. Here's his description of the first trip.
We've made two trips north along the coast after spending time cruising the Channel Islands and beyond. On both trips we experienced conditions similar to yours [aboard Finistere], partially through luck, and partially through patience.
The first trip north was in 1986 aboard Synergy, our Southern Cross 35 cutter, returning from a month-long shakedown cruise the year before our two-year Pacific circumnavigation. As it was just two of us, and we were relatively new to ocean travel (and I suspect you'd agree that the Pacific Coast north of Point Conception qualifies as "ocean"), we decided to do it in day hops only, waiting as needed for either calm or favorable winds.
Synergy was somewhat underpowered, and while we could max out at about 6.5 knots, our consistent cruising speed under power was 5.5 to 6 knots. Even with fairly long late-summer days, this limited us to no more than about 60 to 70 miles between stops. So we stopped at every conceivable spot between Santa Barbara and San Francisco Bay:
1. Coho Anchorage in the lee of Point Conception — which we first learned about from reading Richard [Spindler]'s articles in Latitude 38. Tucking in behind the kelp beds it was very calm, with just a very gentle surge in the prevailing NW winds.
2. Port San Luis — anchored well outside the wharf, but well protected by Port San Luis. Didn't go ashore, but great display of pelicans diving to feed.
3. Morro Bay — a very short hop, but we wanted to make the next one as short as possible, hence took advantage of the opportunity. We were welcomed at the Morro Bay Yacht Club guest dock.
4. San Simeon Bay — again, well protected from NW winds, a very calm and peaceful anchorage. We spent a layover day to visit Hearst Castle (hitchhiking up).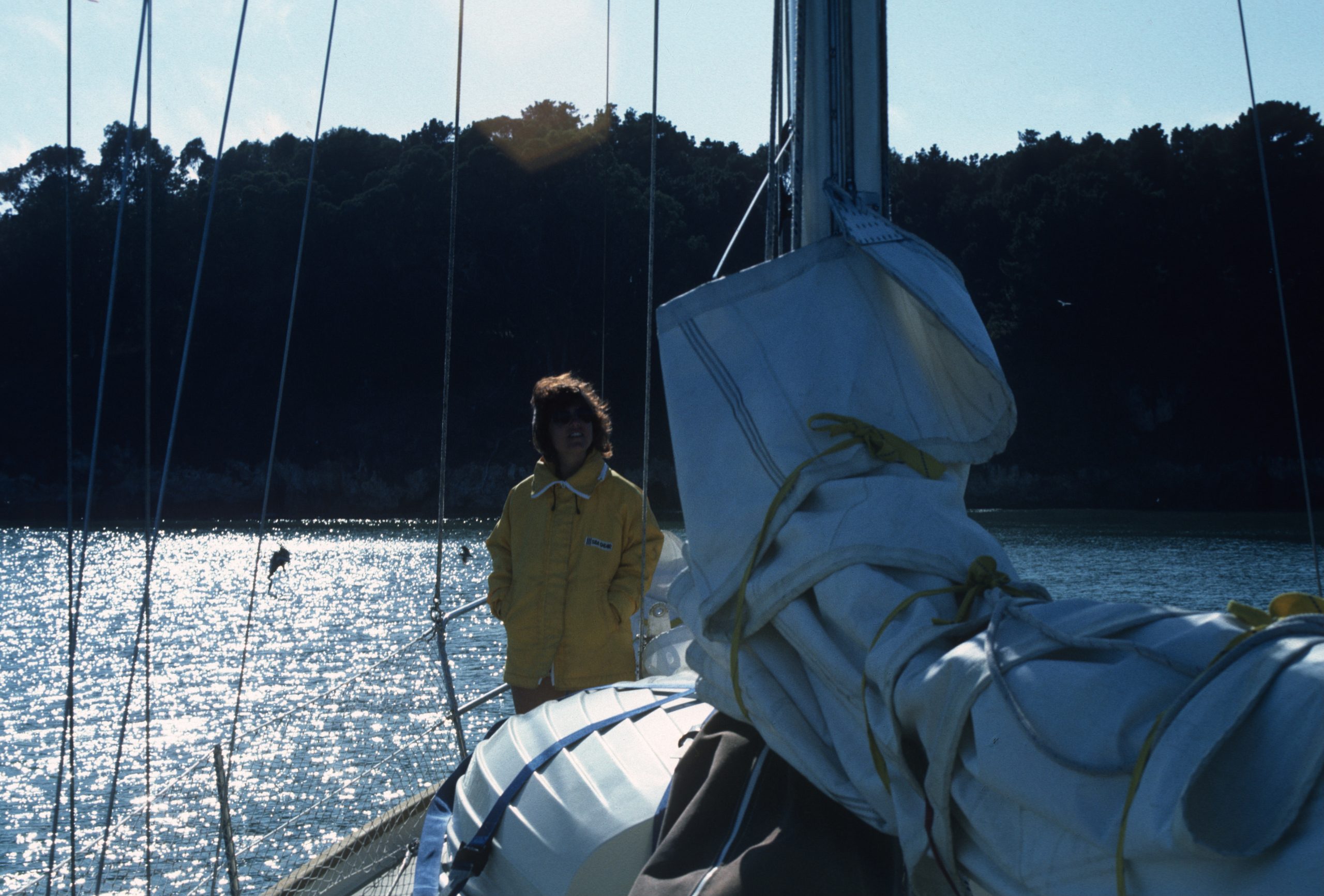 5. Pfeiffer Cove — your mention of this is what triggered this email. Pfeiffer "Cove" hardly merits the term "Cove." Unlike Coho, where it was fairly easy to tuck in behind well-defined kelp beds, at Pfeiffer the kelp was almost like a maze, and it took some time, effort, and tension to find our way through to a spot somewhat (barely) protected and shallow enough to anchor, but far enough from the beach for comfort, and with acceptable bottom for anchoring.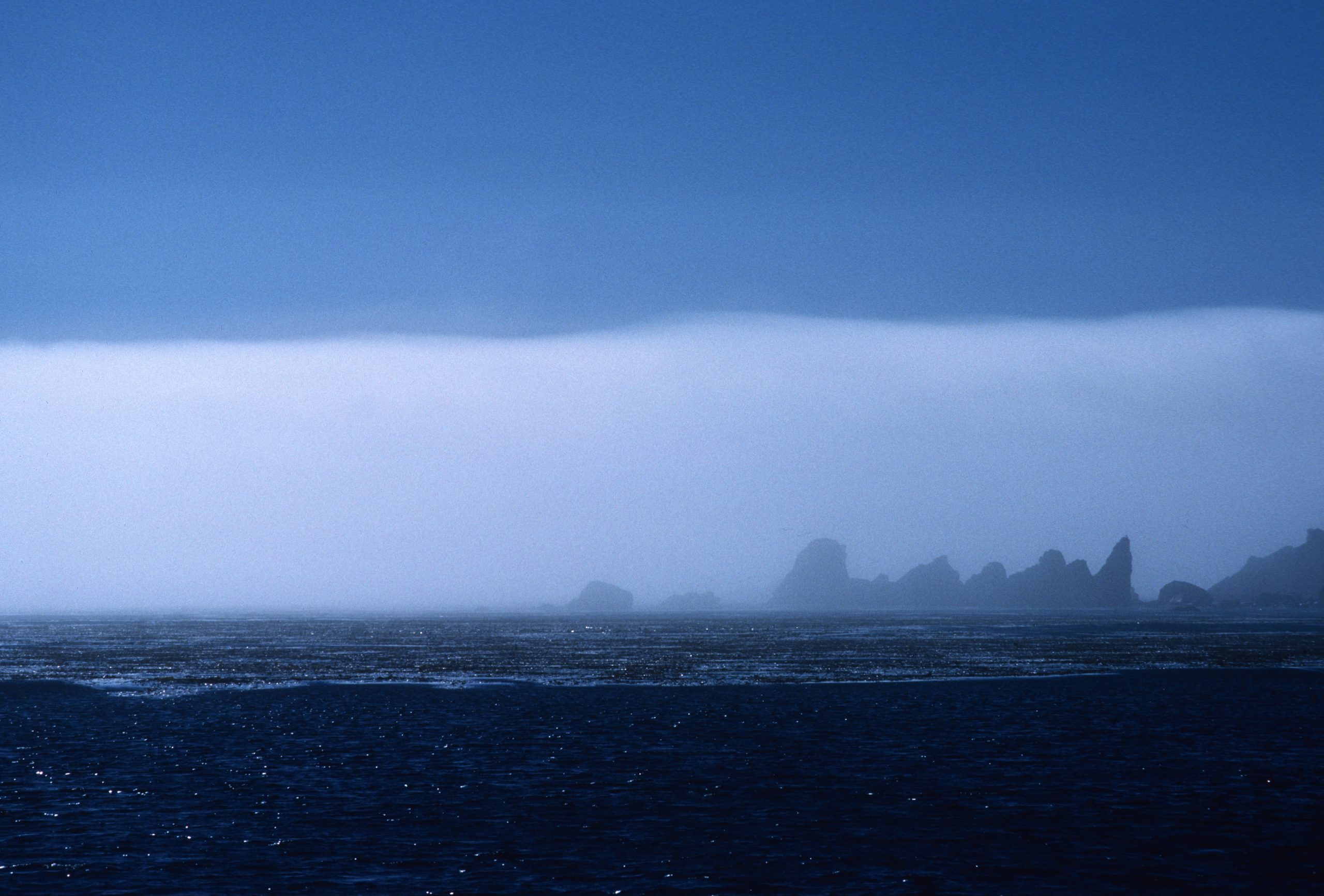 6. Monterey — easy, fun stop, as always. [Yes, we did skip Stillwater Cove, but have been there twice since. A nice anchorage.]
7. Santa Cruz — always room for guests; just raft up a bit deeper.
8. Half Moon Bay — ditto, always room to either anchor, or most often, get a guest slip if desired.
9. Back home to Coyote Point — our then-home marina.
We lucked out, and had either calm or near-calm conditions every day of the trip north in late August and early September. We would have waited if we'd faced significant winds from the northern quadrant, but also had to get back to work, so it was a relief to have an easy, albeit somewhat time-consuming, trip.
We'll share David and Sharon's story of their next trip north in an upcoming 'Lectronic Latitude. In the meantime, there are more answers to the questions posed in our earlier article. You can read those here.
Receive emails when 'Lectronic Latitude is updated.
SUBSCRIBE