Youth Match Racing World Championship Accepting Applications
Youth Match Racing World Championship
Balboa Yacht Club in Corona del Mar will host the 2021 Youth Match Racing World Championship on August 9-14 in provided Governor's Cup 22 sloops. To compete, sailors must be under the age of 23 in 2021. The selection process for the American skipper will be by résumé. Up to 12 teams will be invited to compete. Each four-person crew must include at least one female and one male.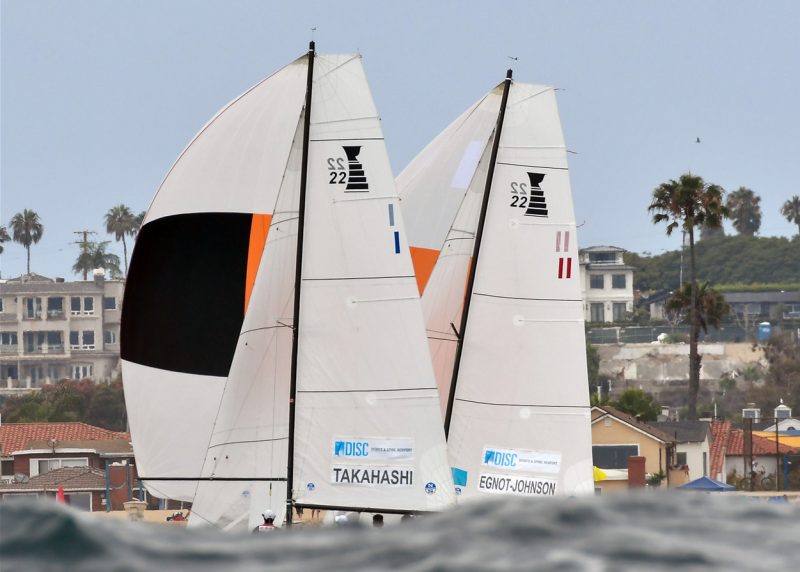 For the American team:
Athletes must be US citizens, or eligible permanent residents with written authorization from World Sailing for an exemption under World Sailing Regulation 24.5.4. (Athlete must hold a valid passport that will not expire for six months after the conclusion of the event.)
All athletes shall be under 23 years old on December 31.
All athletes shall obtain a World Sailing Sailor ID by registering online at www.sailing.org/isafsailor.
Athletes must attend for the entire duration of the event.
Athletes must be a member in good standing with US Sailing.
Applications must be submitted by 10 p.m. PDT on May 1, 2021. Learn more on US Sailing's website.
Balboa YC last hosted the Worlds in 2017.
Governor's Cup
Balboa YC will also host the 2021 Governor's Cup International Youth Match Racing Championship, on July 26-31.
"After the cancellation of the Cup last year for the first time in 54 years due to COVID concerns and travel restrictions, we look forward to the best ever 'GovCup' this year," said Christine Robertson Gribben, chair of both events.
The club had to cancel the Governer's Cup in 2020. This year, they'll allow skippers invited to the 2020 Cup to request an invitation to the 2021 regatta. If invited, they may sail even if they don't meet the age qualifications. This exception doesn't include crewmembers, who must still be no more than age 22 on July 31. Only three potential skippers of the 12 invited last year can take advantage of this one-time rule change.
Why is it called the Governor's Cup? In 1967, when he was the governor of California, Ronald Reagan granted the Deed of Gift to Balboa Yacht Club "for the purpose of encouraging Youth Racing in the State of California and the recognition of the skill and high performance of those men and women under 20 years of age."
Receive emails when 'Lectronic Latitude is updated.
SUBSCRIBE