Navigating to Your Next Issue of 'Latitude 38'
It's not always easy to find a copy of Latitude 38, despite distribution to about 700 locations from Seattle to San Diego — they might all be gone, or hidden in the back of a shop.
It can also be difficult to buy the product you need. This past weekend we went to pick up some Biobor diesel fuel additive to help keep our new Volvo D2-40 running smoothly. We carefully read the labels on the Biobor options — we swear this is true — before selecting the one for diesel. When we got back to the boat we discovered the label now said 'Gasoline Treatment!' How does this happen? Is it because we used to have an Atomic 4? Admittedly there may be other reasons.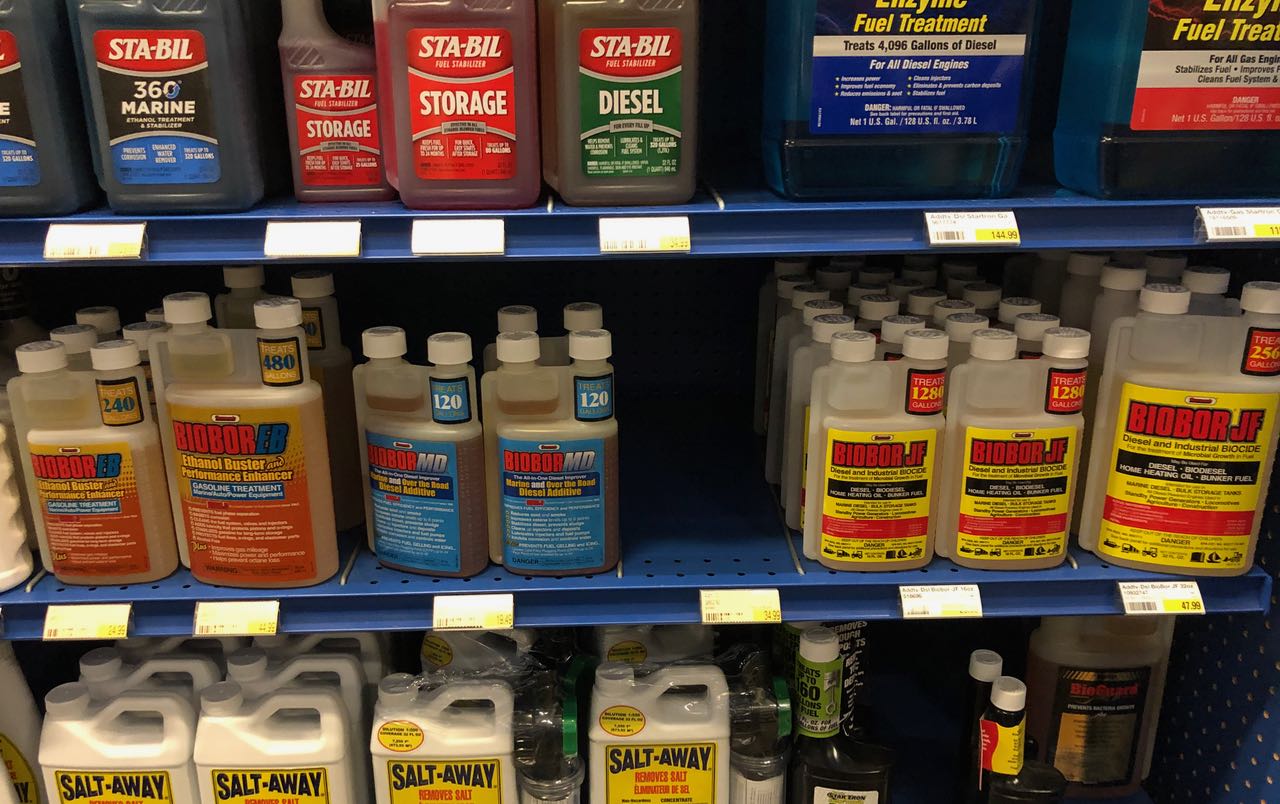 We also checked to see if there were still some copies of Latitude 38 available. There were. But to find them, we did have to walk all the way to the back of the store to a difficult-to-find, dead-end hallway. When we ask, West Marine always explains that they put us back there for the same reason 7-11 puts the milk and beer in the back — so people make the journey past all the other products they have available for sale. They are about as far as possible from the sailing hardware section which, if you're like us, is probably your favorite section.
We understand, but do want to remind you they're there and the walk is worth it. (This is the 'real-life,' analog version of SEO).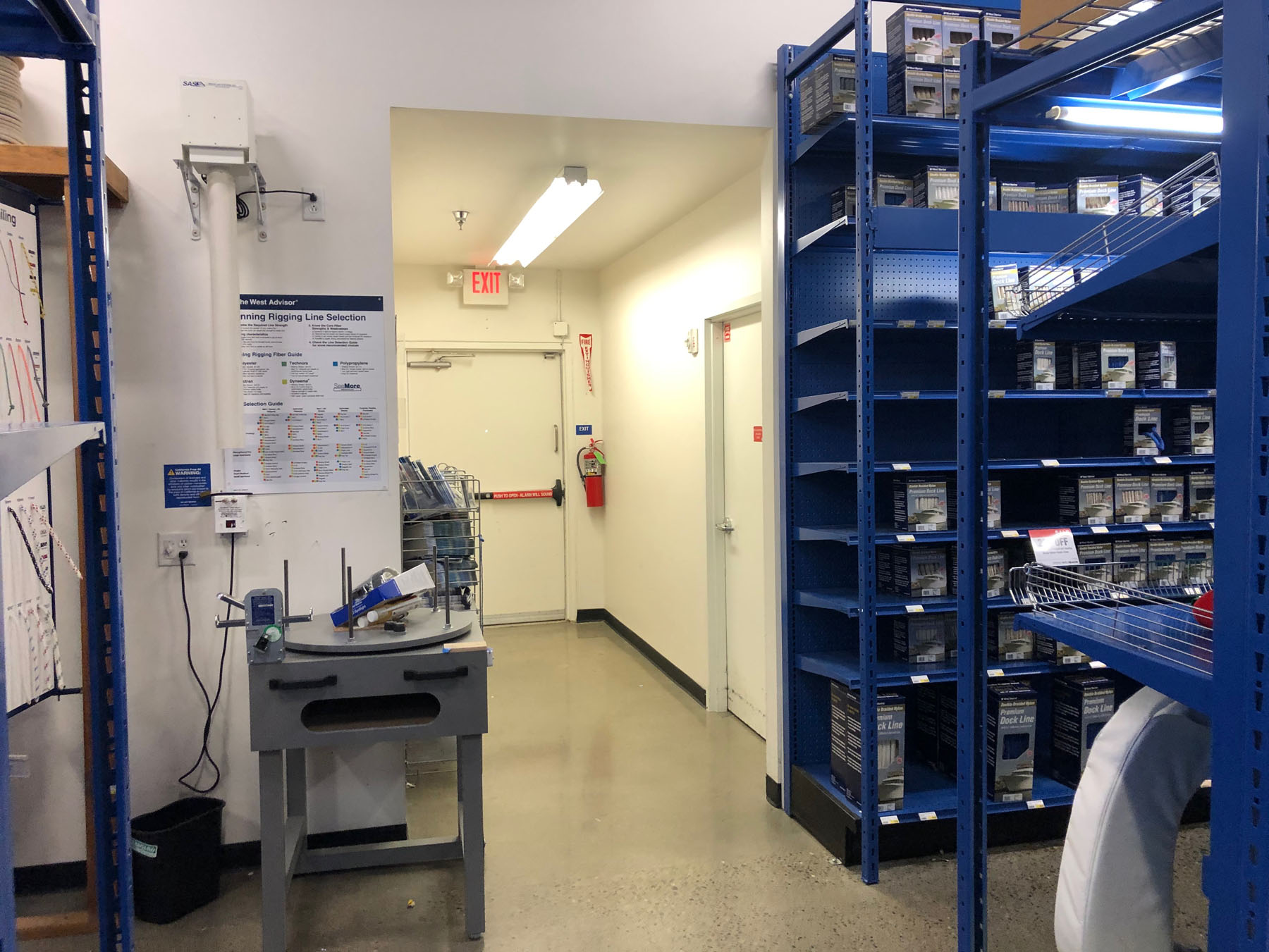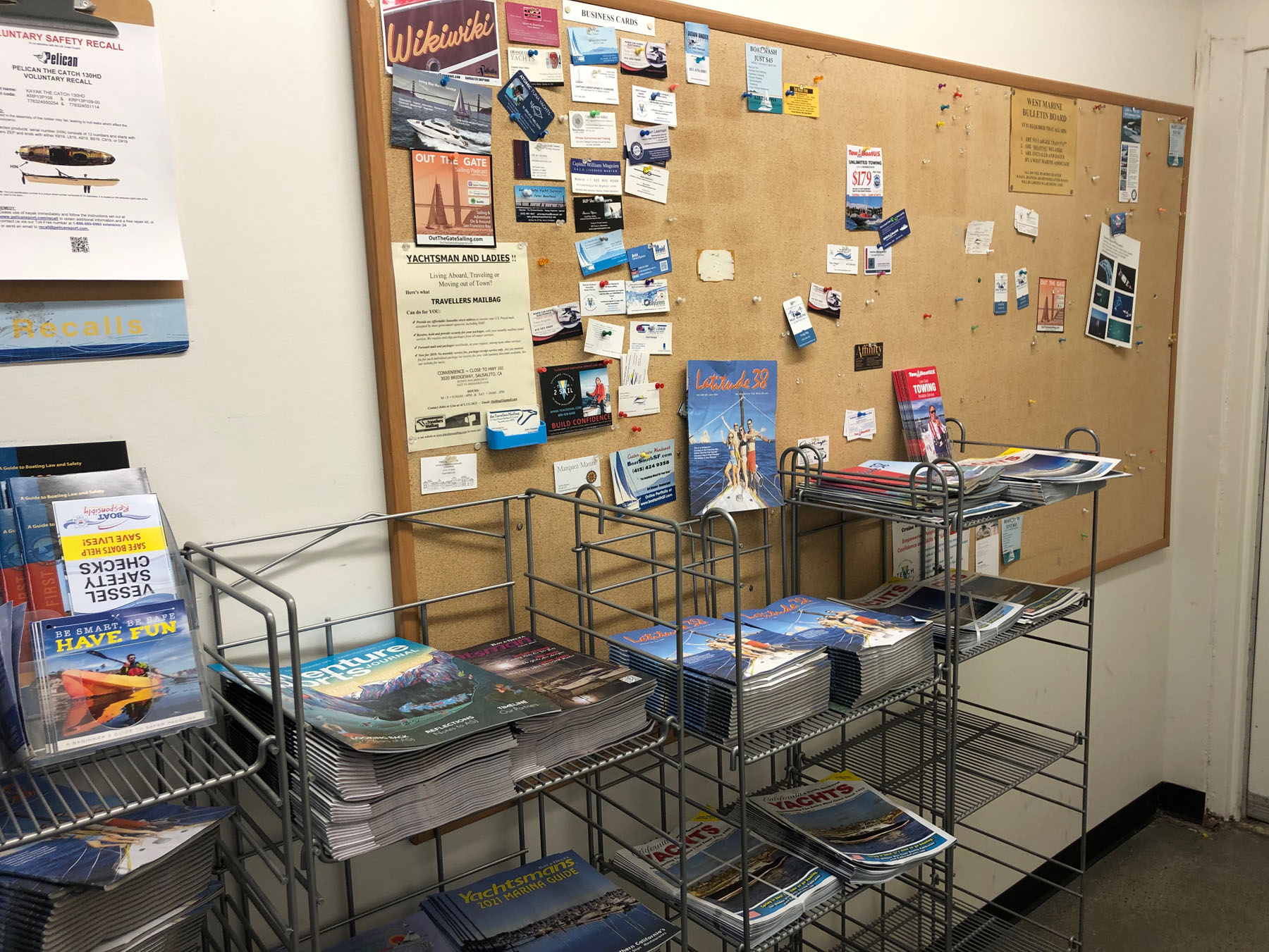 Rather than hunting for your next issue, you can also join our list of subscribers who have Latitude 38 delivered directly to their home. While opening the mail this week we were again happy to see lots of magazine renewals from readers who'd received our 'Ahoy Mates!' postcard reminding them that their magazine subscription was about to expire. In another pandemic silver lining, we've seen a healthy increase in both first- and third-class subscribers as readers have chosen to drive less and have the magazine delivered once a month to their mailbox.
Subscribers get 12 issues a year and one postcard!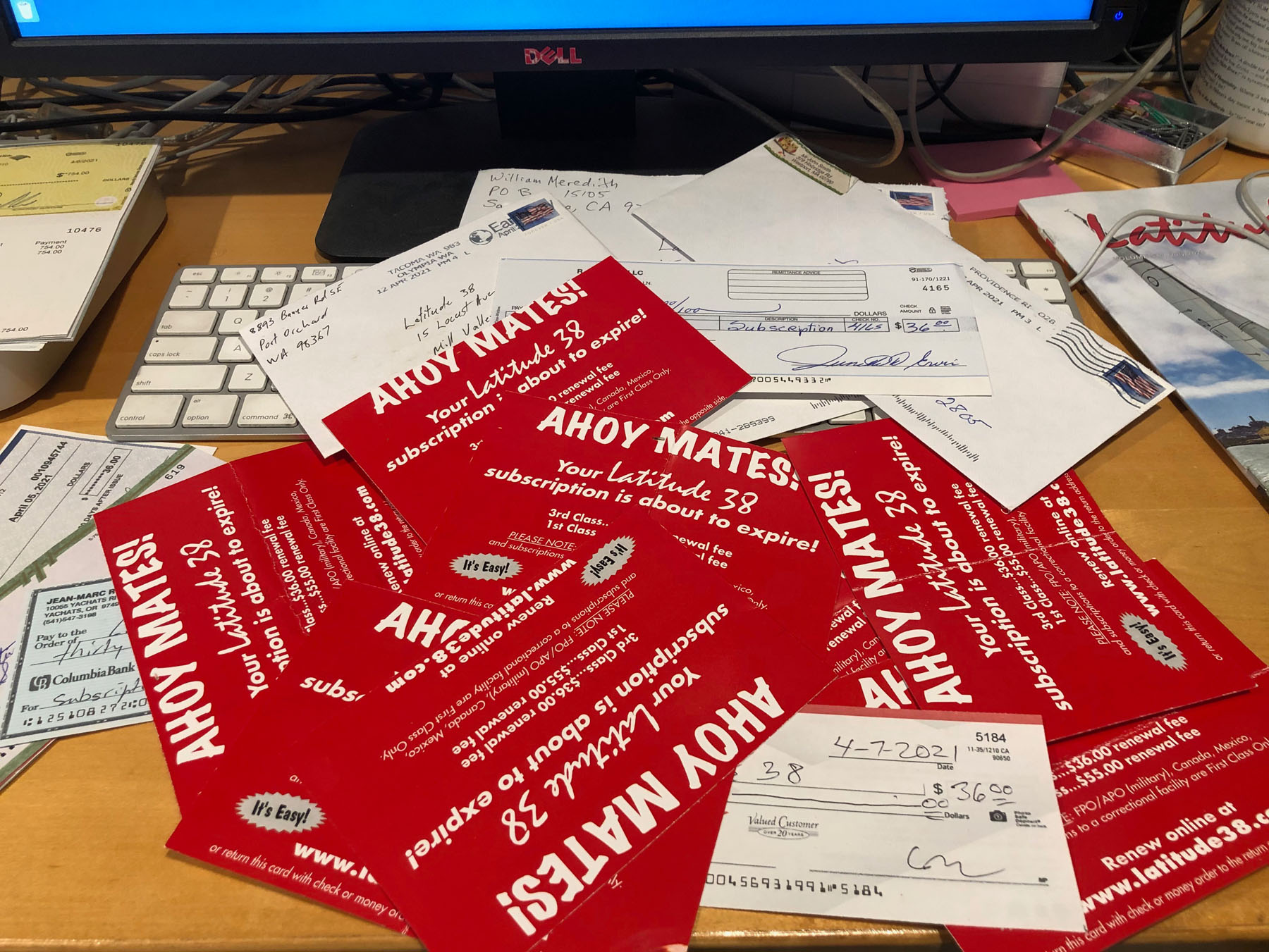 We do whatever we can to make it easy for you to find your next issue. If you're a sailor, they should be close by wherever you sail. You can find them at your harbormaster's office, the boatyard, sailing schools, yacht brokerages, yacht clubs, chandlers* and any California marine business.
If you can't find one at a California marine business near you let us know here. If you're lucky you might also be our next Golden Ticket winner, like Tom Porcella in today's 'Lectronic Latitude.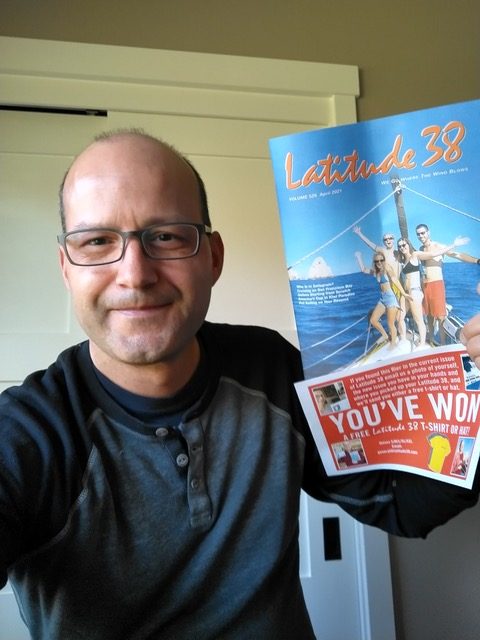 *Did you know? As we typed in the word 'chandlers' we were reminded that the word is less common now, and we wondered about its roots. According to Wikipedia, "A chandlery was originally the office in a wealthy medieval household responsible for wax and candles, as well as the room in which the candles were kept. It could be headed by a chandler. The office was subordinated to the kitchen, and only existed as a separate office in larger households." It no longer has anything to do with candles, and changed as chandlers became businesses handling candles, oils and soaps, and eventually became ships' chandlers for businesses that specialized in the marine trade. Eventually chandleries only referred to the marine trade, so 'ship' was dropped and all chandlers were now marine stores. Finally, in California, they all became places where you could pick up a copy of Latitude 38 along with your marine supplies.
Do you still use the word chandlery, or do you say I'm headed to the marine store?
Receive emails when 'Lectronic Latitude is updated.
SUBSCRIBE