Fantastico Italiano!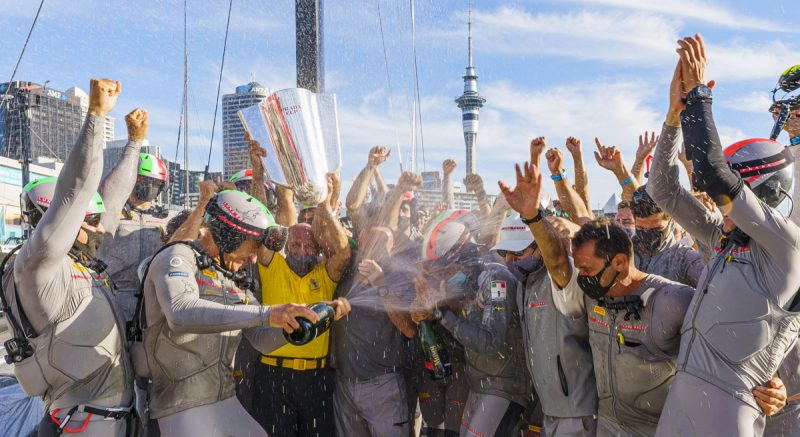 As I recall, I warned readers a few weeks back to "expect the unexpected." In fact, other than a few dramatic moments at the start of each race, there wasn't much action other than classic match-racing covering tactics and staying between the gate and the opponent. Which the Italians did in textbook style, as Luna Rossa Prada Pirelli defeated INEOS Team UK 7-1 to advance to the 36th America's Cup Match against Emirates Team New Zealand beginning on March 6 in Auckland.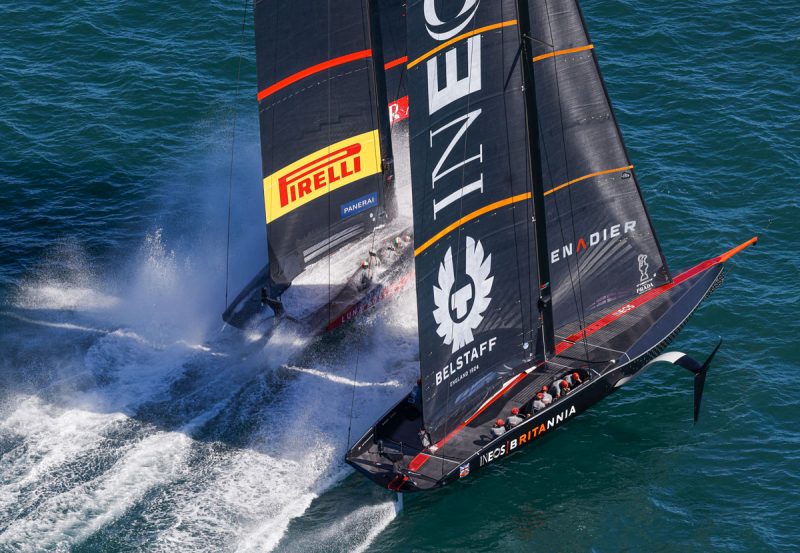 Luna Rossa co-helmsman Jimmy Spithill will get his revenge match against ETNZ helmsman Peter Burling, whose team handily beat Spithill and Oracle Team USA in Bermuda in 2017 to win the Auld Mug and bring it to the Kiwi kingdom.
In beating INEOS, Luna Rossa showed they benefited more from the short time off than the British did. The UK boat showed little or no improvement in speed compared to the Italians in light to moderate wind conditions. The "unexpected" in the results was that many of us thought the Brits' dominant, undefeated performance in the round robins would lead them straight into the America's Cup match. Boy, were we fooled! Though Sir Ben Ainslie did win one race for the Queen.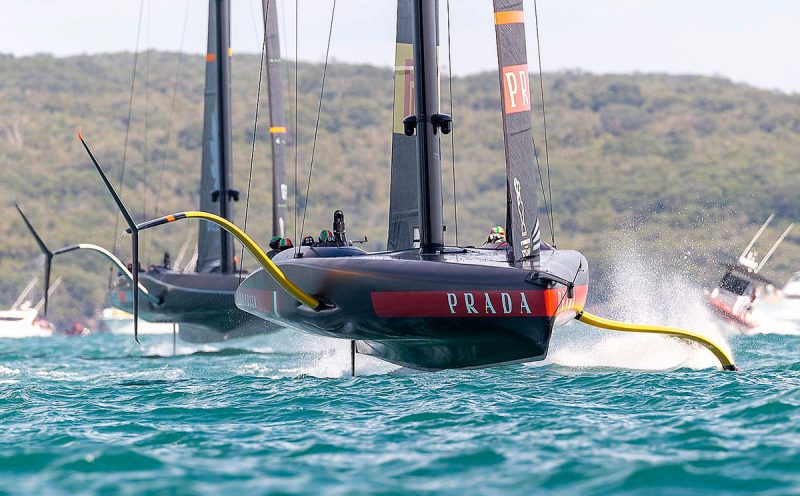 The Italians stayed quietly focused on the task at hand. Co-helmsman Francesco Bruni had 'banned' high fives. They showed little or no exuberance after each win as they steamrolled over the hapless Brits. "It feels great," said a jubilant Bruni yesterday. "It's a great day for us. It's a great day for Luna Rossa. It's a great day for Italy. It was a tough final, and we are in for a good fight for the America's Cup now."
"It's been a tough campaign the whole way through for a number of reasons," said Sir Ben Ainslie, CEO and skipper of INEOS Team UK. "It has been a bit of a rollercoaster. Everyone knows Britain has never won the America's Cup. We started off around the Isle of Wight (in 1851), and this is one event we have never won. That's a huge motivator for the team, myself included. We will keep going until we get there."
"I'm really happy for the guys, for all our sponsors, for all the people who worked for us in this project," said Max Sirena, Luna Rossa skipper and team director. "It was not so obvious and trivial to win, because even if we were few teams, we were three super-competitive teams. I am happy for the team because it has not been an easy campaign so far. It is fair that today they can enjoy the day. From tomorrow we will think about Team New Zealand."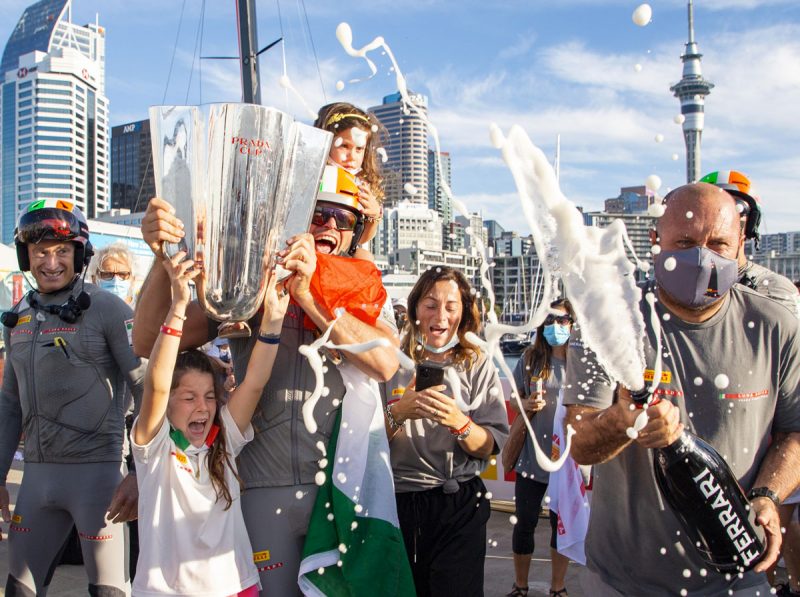 "We have a lot of new things to try," added Sirena. "We will train and not let our guard down. What matters is to keep the pace up, and then we'll see. We will go there with our heads down, and we will play it until the end."
"We are up against a very quick boat, especially in the moderate to light breeze," said INEOS tactician Gilles Scott. "It wasn't meant to be this time. We have to doff our caps. Say congratulations and move forward."
"This class of boat has been a huge success," said Ainslie, about the foiling AC75 monohull. "The best boat I have ever sailed. It's perfect for the America's Cup. It's at the forefront of technology for the sport, and there is the wow factor, with foiling monohulls, so it's pretty cool. We know they have got the legs on us in this breeze. We have been trying everything we can to get on top of it, but clearly we can't. It's tough. So, well done to Luna Rossa and well done to Italy. It's a big deal in Italy to get into the America's Cup again."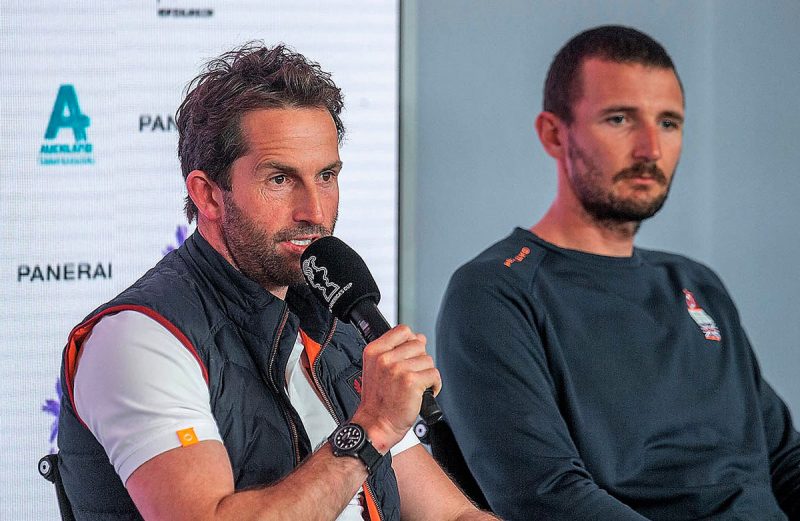 Traditionally, the essence of the Louis Vuitton Cup, now Prada Cup, is for the challenging teams to create a format to be in the best position, with the best competitor in place to win the America's Cup. This has been done with the consultation and cooperation with the Challenger of Record (CoR), in this case, Luna Rossa.
But, after a week of dust-ups, with the British, in conjunction with the America's Cup Event (ACE), failing to get a critical postponement by taking advantage of a COVID-19 uptick led to a chilly mood between them and Luna Rossa, to say the least. When asked whether there was going to be a cooperative spirit between the teams, their answers were quite definitive.
"We're not going to make too many plans, other than to try to find a weak point on Team New Zealand and fight them in that respect," said Sirena. "The America's Cup is a team game. Historically I've never seen a team helping another team to win the Cup, because you want to win it by yourself. So, if Ben is keen to help us to win, I would be happy to have him race with us while we are waiting to race ETNZ."
"I think both teams, ETNZ and Luna Rossa, are on their own from here on in," said Ainslie. "We've done our bit, I think. We wanted to be in the Cup Final, and we're not. So, may the best team win. It's sport — anything can happen."
"We knew in the round robins we had a lot of work to do," said Spithill. "We worked really hard with our coaching staff, and we just got stronger and stronger as each day went forward. I am very proud of the team, but we have a long way to go. The main event is just starting.
"It's been a long time since Bermuda," said Spithill. "A lot of sleepless nights since then. I am very grateful to Patrizio Bertelli and to Max for giving me a shot to work within the team, and to the entire Luna Rossa team for accepting me into a real amazing, strong, passionate team. But now the work begins. This is what we live for. The America's Cup really is about a team pulling through. I can't wait. Bring it on! That is the great thing about sport — if it was easy, it wouldn't be worth doing."
So now the fun begins! We have two weeks until the start of the 36th America's Cup. For me, all bets are off. I honestly have no idea who's going to be drinking champagne after this one.
Receive emails when 'Lectronic Latitude is updated.
SUBSCRIBE