One of the Bay Area's favorite sailing regattas, the Three Bridge Fiasco, has hit the big time and is set to be replicated on the East Coast — specifically at Annapolis Yacht Club. Thanks to Scuttlebutt News for sharing the story with us, and allowing us to share it with our readers.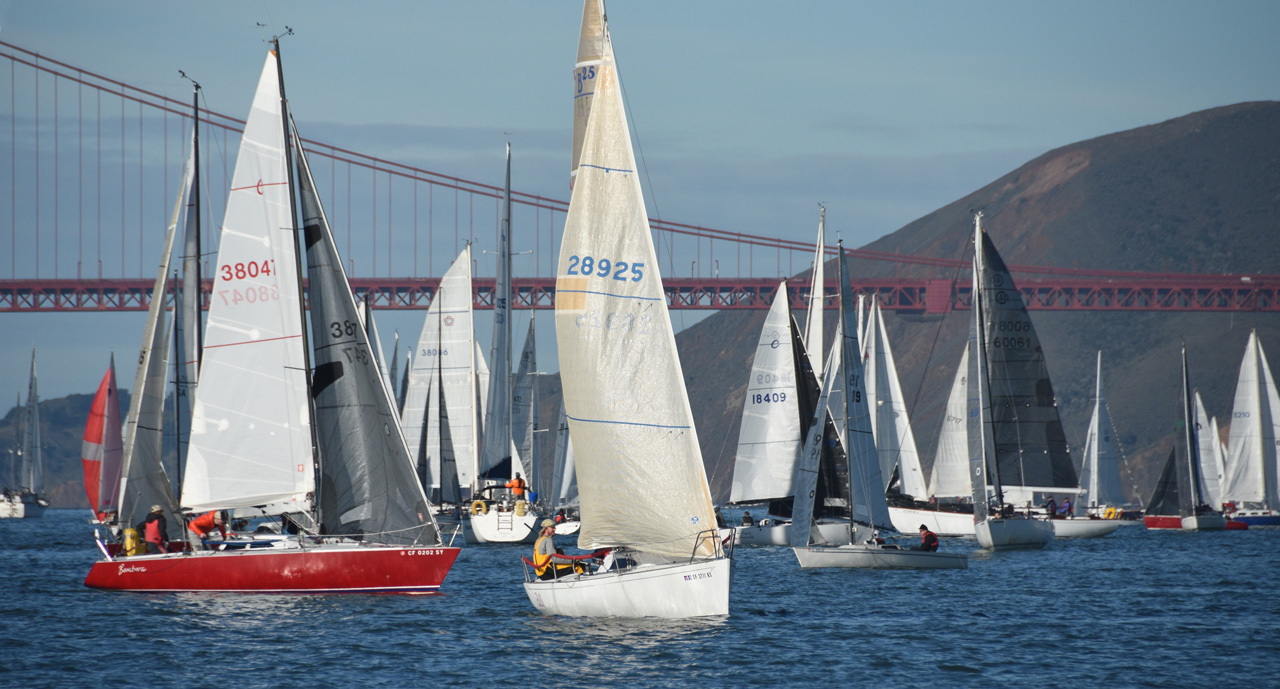 COVID-19: Anarchy bad, Fiasco good
The coronavirus pandemic has touched us all, but in these challenging times comes opportunity. Sierra Kelly at Annapolis Yacht Club shares their story:
Perhaps the most popular annual regatta on San Francisco Bay is the Three Bridge Fiasco. Organized by the Singlehanded Sailing Society, it is traditionally the first race of the season in late January and routinely attracts upwards of 300 boats.
In addition to being restricted to either singlehanded or doublehanded teams, the distance race around government marks incorporates several unique elements. It starts and finishes in front of Golden Gate Yacht Club with competitors required to round marks located near the Golden Gate Bridge (Blackaller Buoy), the Bay Bridge (Yerba Buena), and the Richmond-San Rafael Bridge (Red Rock).
What makes the Three Bridge Fiasco truly different is that each skipper can sail the course in whatever direction they choose, which can make for some interesting situations. Now the Annapolis Yacht Club is bringing the concept to the Chesapeake Bay.
AYC will debut the Two Bridge Fiasco on August 2 and it promises to deliver all sorts of excitement and craziness. It will incorporate many of the same elements of the San Francisco event with slight alterations.
"People say they want more fun in sailboat racing and that's what we're trying to deliver with this regatta," said Dick Neville, a member of the Annapolis Yacht Club Sailing Committee.
As the name alludes, the Annapolis-based event will require competitors to round marks set just short of the Chesapeake Bay Bridge and the Naval Academy Bridge. Skippers can choose shortly after starting which bridge to sail toward first, a decision that figures to involve significant intrigue.
In a nod to safety in the coronavirus age, organizers are limiting entries to singlehanded or doublehanded teams.
What makes the Two Bridge Fiasco truly unique is that every type of sailing vessel known to man will be allowed to participate. Annapolis Yacht Club has purposefully declared in the Notice of Race that this is not strictly a big boat regatta and is encouraging such craft as Hobie Cat, Laser, windsurfer, kiteboard, and all manner of racing dinghy.
– Continue reading here.
And in a footnote, Scuttlebutt editor Craig Leweck tipped his cap to another iconic West Coast race: One of my favorite local races is another tribute to the Three Bridge Fiasco, but as we only have one bridge on San Diego Bay, it's called the Three Mark Fiasco. Super fun as you sort through the tides and wind angles, with boats invariably finishing from different directions. It's a fiasco! – Craig Leweck, Scuttlebutt.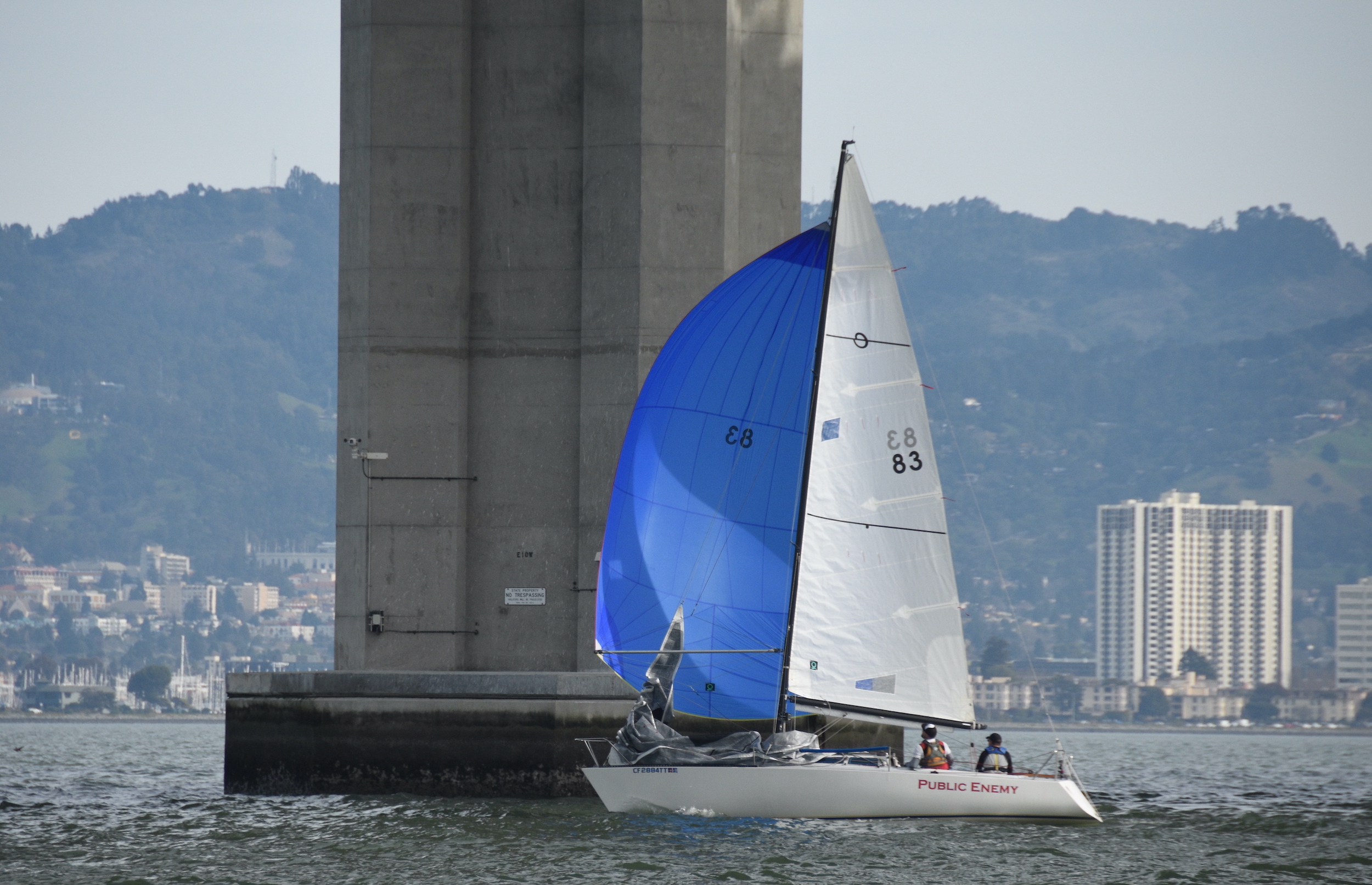 Question: Why does everyone love a Fiasco? The Three Bridge Fiasco is reputed to be the largest sailboat race in the US. It's certainly way up the list and has been a huge success on San Francisco Bay. Run by the San Francisco Bay Singlehanded Sailing Society, the event attracts over three hundred competitors despite frequently having almost windless conditions. Could the message be that the racing world's quest for perfection has reduced the fun? Is crazy better? The SFBaySSS certainly struck a chord and, if it attracts more people to race courses anywhere, we're sure they appreciate the imitation. 
If you have something interesting to share, send your story and photos to [email protected].
Receive emails when 'Lectronic Latitude is updated.
SUBSCRIBE