Have you seen this headline or opening sentence in a story lately?  "Canceled." In the spirit of our newfound 'cancellation beat' — and with the recent nixing of SailGP's 2020 season as well as pretty much every other sailing event imaginable — you might be asking, "What about the America's Cup?"
At the moment, sailing's biggest regatta is scheduled to start in early 2021. On our recent trip to New Zealand, we'd hoped to visit Auckland and the Emirates Team New Zealand (ETNZ) compound, but the Kiwis kept things tightly buttoned up. Their answer to everything was simply, "Let's wait and see."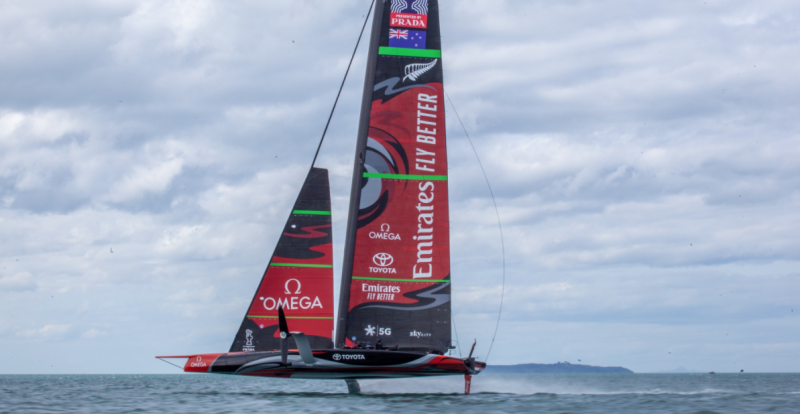 The first of three America's Cup World Series (ACWS) events — scheduled for April in Sardinia, Italy — was canceled in mid-March. A few weeks later, NZ said in a press release, "It is with great regret that the America's Cup Defender, Emirates Team New Zealand, announce the unavoidable cancellation of Emirates ACWS Portsmouth, which was scheduled to take place between June 4-7," The final World Series Event in Auckland is slated for late December. The Challenger Series — now known as the Prada Cup — is supposed to commence in January 2021, with the America's Cup starting in March.
When the country of New Zealand started to ease its lockdown restrictions in late April, ETNZ was eager to get back to work. "Emirates Team New Zealand is a commercial enterprise . . . and its test boat is an extension of that business activity," Grant Dalton told Sail World. "We have been in communications with all appropriate parties; coincidentally, NZ Marine Industries Association announced today that they had negotiated some easing of the rules to allow sea-trialling and movement of vessels."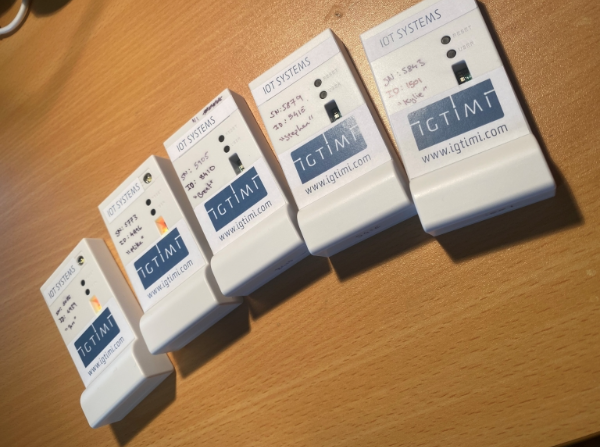 In a press release, ETNZ said that the lockdown cost the team about six calendar weeks of sailing time. "Their first AC75 was already en route to Italy when the Cagliari AC World Series was cancelled, and the yacht is still in Italy. Construction of their second AC75 was held up for five weeks, and restarted on April 28. They resumed on-the-water development with their 12 meter test boat Te Kahu (The Hawk) on April 29," the press release said.
Meanwhile, the New York Yacht Club's American Magic will be the first Challenger to arrive in New Zealand, according to according to Sail World. "The team confirmed Tuesday [May 5] that [they'd] packed their AC75 Defiant onto a ship bound for New Zealand, presumably with chase boats and a base. The team says their arrival time in New Zealand is 'early June.'"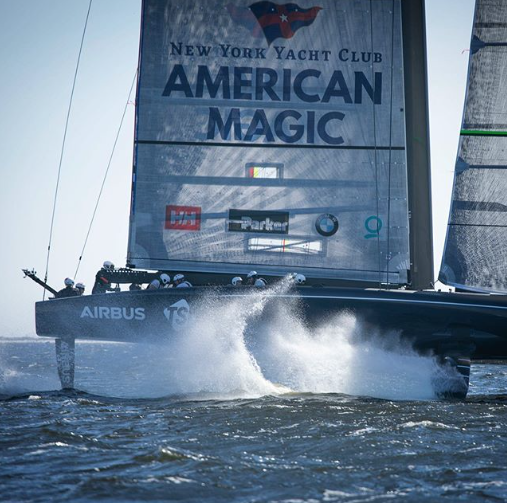 Speaking in the ambiguous, who-knows-what's-going-to-happen language of our time, Terry Hutchinson, the skipper and executive director of American Magic, equivocated about his team's plans in an online piece for Seahorse magazine. "By the time this is on your kitchen counter, we will have executed on a pivotal decision for our program. All our gear will have been loaded and will be on its way to New Zealand. It is a nervous time as we have no guarantee at this very moment when non-New Zealand citizens will be allowed into the country. We do know our future is in Auckland and we can only 'hope' — a great value but not necessarily a great strategy — that by the time Defiant and the gear land in early June, the New Zealand government has set up a smart, safe process to allow us to execute our planning."
Oh yeah, and what about Stars+Stripes Team USA? We've been reaching out to their leadership for some time now, but mum has been the word.
Receive emails when 'Lectronic Latitude is updated.
SUBSCRIBE