Do You Have a Racer/Cruiser or a Cruiser/Racer?
With so many races already canceled and so much uncertainty surrounding the schedule for the future, we're wondering if people are considering — heaven forbid — taking their racing boat cruising.
But maybe you always have.
The vast majority of boats are designated as racer/cruisers, and most performance boats still have some very reasonable accommodations. Our Ranger 33, Summer Sailstice, has always been a regular Friday night beer can and club racer, but we also really enjoy afternoon sails with friends, and have taken many Delta cruises with the kids.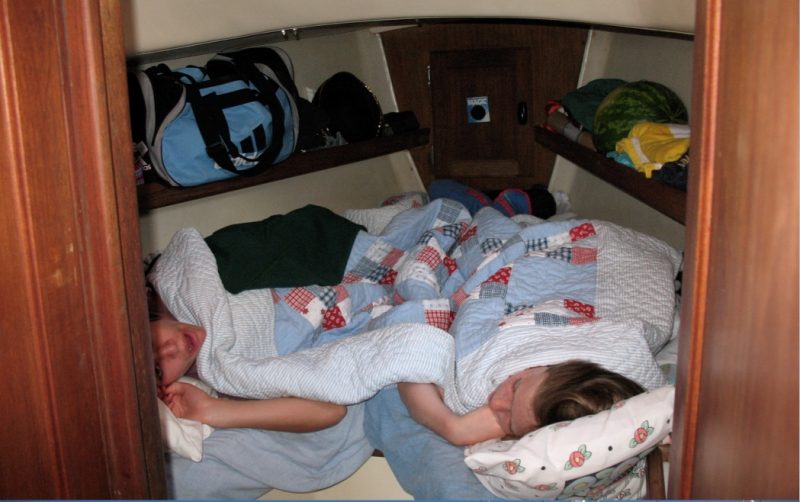 For racing, you take weight off the boat for speed. For cruising, you put it on for comfort. For space and speed preservation, you take off the racing sails and put on cruising sails. If you're like us, you race non-spin most of the time and have roller furling. You can add the barbecue to the stern rail, and an inflatable and outboard. If you're a competitive racer, the boat might be easier to adjust than your sailing perspective.
You may remember that back in the '70s, boats like the Ranger 23, J/24 and Santana 22 were all marketed as racer/cruisers. Brochures featured interior shots of families cruising in these four-bunk boats. In fact, many have participated in the Delta Doo Dah over the years.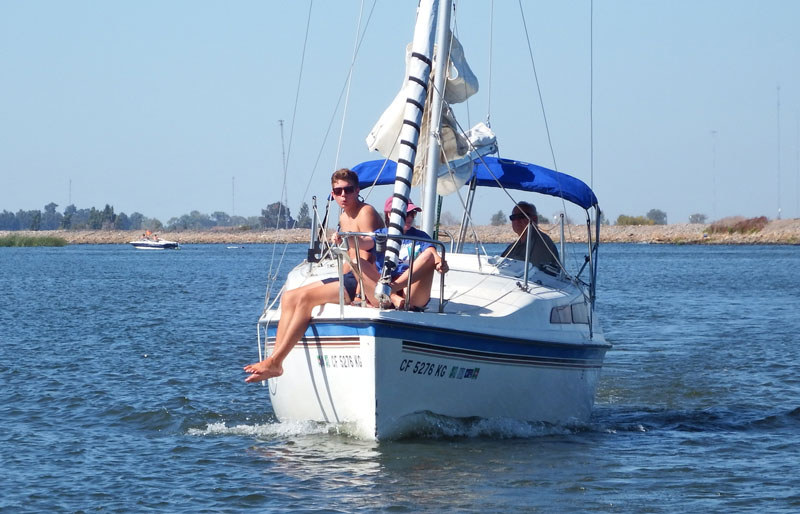 If you have plans for cruising your racer this summer, we'd like to hear from you. There are plenty of places to go in the Bay Area, including Jack London Square, Aquatic Park, the South Bay, the Delta, and out the Gate to Monterey or Half Moon Bay, or north to Drake's Bay. In Southern California, there are the offshore islands and lots of coastal harbors. Let us know your plans and any changes you plan to make to your boat.
Please comment below, or email us here, and please include your boat name, make and homeport.
Receive emails when 'Lectronic Latitude is updated.
SUBSCRIBE