This month in Latitude 38, the destination is wherever you are.
We'd like to think that we're about more than just the sailboats and the ensuing adventures they may bring. More than the methods, Latitude believes in the dream. It is the simple idea of throwing off the docklines and pointing the bow toward the horizon that excites us most, and sustains us through the sometimes harsh realities of owning and maintaining a sailboat. We think that lots of people, whether they sail or not, have dreamt of an iridescent blue lagoon surrounded by a white-sand beach.
Destination South Pacific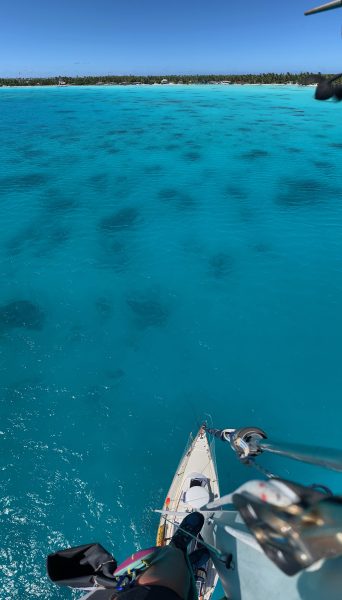 "Glance at a world map and you'll see that Tahiti and her sister isles lie halfway between Panama and Australia — at what you might call the geographic center of the South Pacific," wrote our editor-at-large Andy Turpin in Cruising West Beyond Tahiti — Where to Next? "Now take a closer look and you'll see that there's nothing but the color blue between the west coast of the Americas and the archipelagoes of French Polynesia. West of Tahiti, though, it's a totally different story."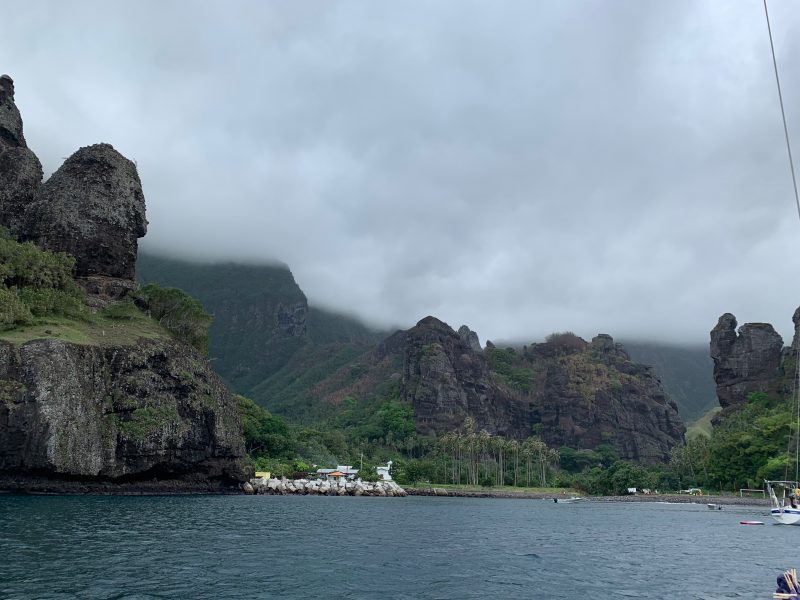 "Clusters of alluring tropical isles are sprinkled across the entire 4,000-mile stretch between French Polynesia and Papua New Guinea, with the prevailing easterlies fueling the relatively short hops between them. It would literally take decades to explore them all — not to mention the extensive cruising grounds of New Zealand and eastern Australia.
"Despite the enormity of the subject, we'll attempt to give you a capsule overview here of the cruising possibilities west of Tahiti — if for no other reason than to rekindle your cruising pipe dreams."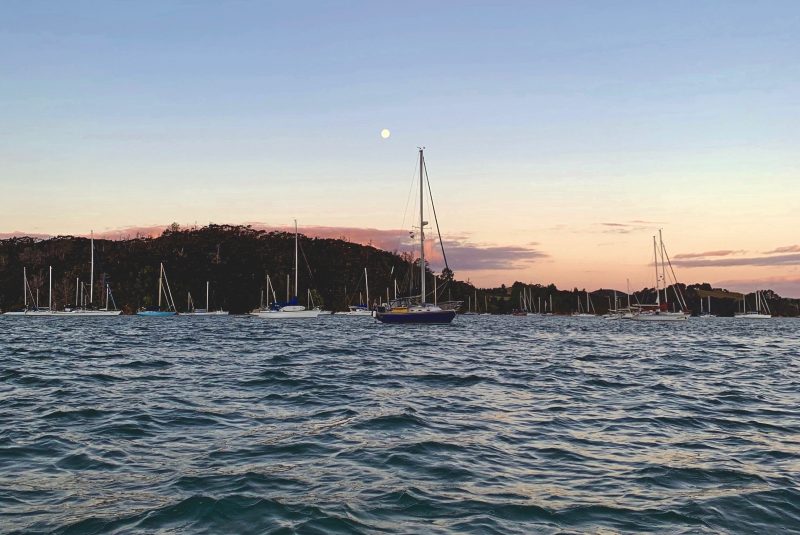 Also in this month's issue, Latitude contributor Elana Connor reports on her Soft Landing in New Zealand: "Many of my friends were making landfall in the bigger [New Zealand] city of Whangarei (pronounced Fong-er-ray), which is a few hours' sail to the south and upriver, but Opua, in the Bay of Islands, is the only place on the North Island where you're allowed to arrive with an animal aboard. I crossed my fingers and hoped we'd find the facilities, marine supplies, and experts we needed in this tiny upriver village. Luckily, Opua has it all, and a skipper couldn't wish for a better spot to make landfall and linger awhile."
Destination Sausalito
"For the past three years, the city of Sausalito has been working on a new general plan, or a discussion and ultimate vision for how the municipality will evolve into the future," we write this month in The Future of the Marinship — Sausalito's Working Waterfront. Such planning, which all cities undergo every few decades, is no small undertaking in the Bay Area, where the pressures of limited housing, swelling traffic, gentrification and rising sea levels make directing growth a difficult task. This is especially true in Sausalito, which has long struggled to retain its salty identity."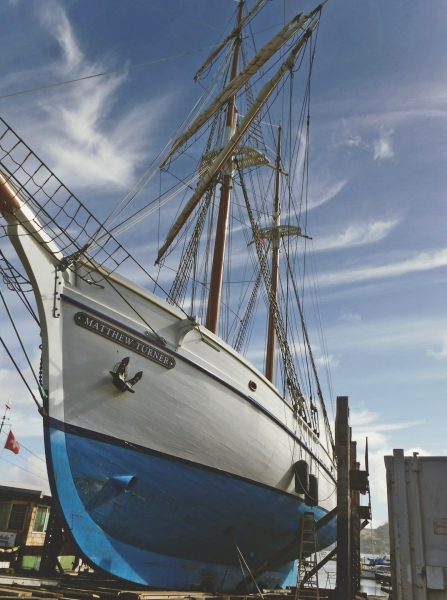 "Many advocates of Sausalito's working waterfront worry about the fate of the Marinship, a roughly mile-long swath of waterfront that's home to multiple boatyards, woodworking shops and marine services, as well as a 'light industrial zone' that houses numerous businesses producing cutting-edge innovations. Originally a WWII shipyard, the Marinship is, in many ways, the salty and cultural heart of Sausalito, but also a commercial and industrial hub where more than 300 businesses operate."
Destination America's Cup 36
"Less than a year from now, America's Cup race fans will converge on Auckland, New Zealand, to marvel at the spectacle of AC75 foiling monohulls racing around Hauraki Gulf competing for the Prada Cup Challenger Selection Series followed by the 36th America's Cup Match," writes our Racing Editor Chris Weaver in Save the Dates — America's Cup 36 on the Horizon. "This got us to imagining that some of our readers might be among those on-the-scene spectators, having sailed their own boats to New Zealand, perhaps in the aftermath of a Pacific Puddle Jump."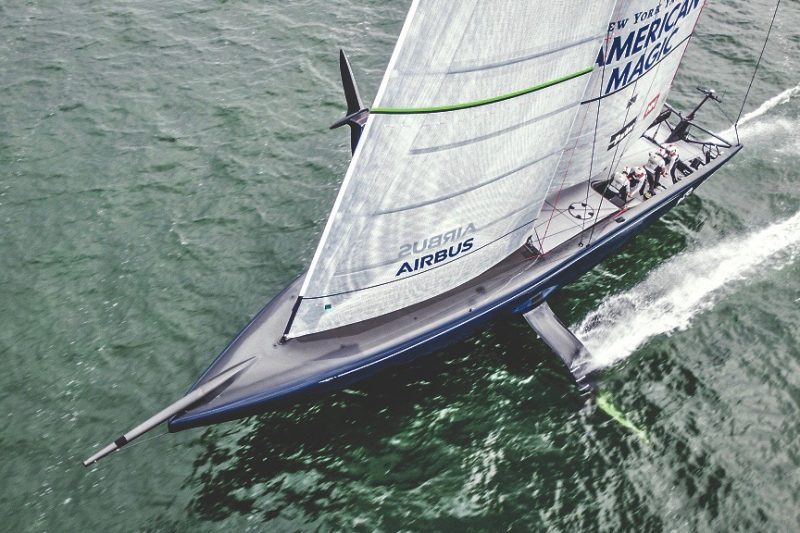 But Wait, There Are So Many More Destinations!
In addition to the previously mentioned blueprints for living the dream, the February issue of Latitude 38 is also packed with all the regular goodies, like  Sightings, Changes in Latitudes, Max Ebb, World of Chartering and Loose Lips, which, of course, has the winner of this month's World Famous Latitude 38 Caption Contest(!).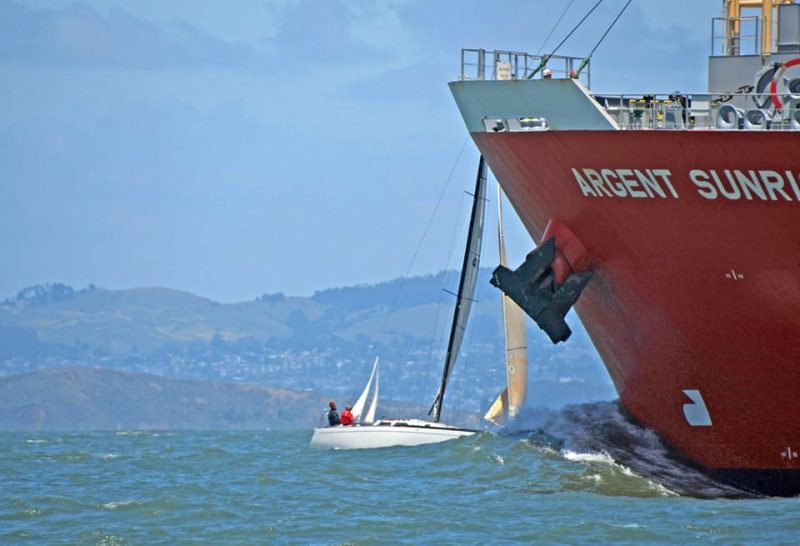 Don't forget that you can pick up the February issue of Latitude at these locations. Happy reading, everyone, and don't stop dreaming.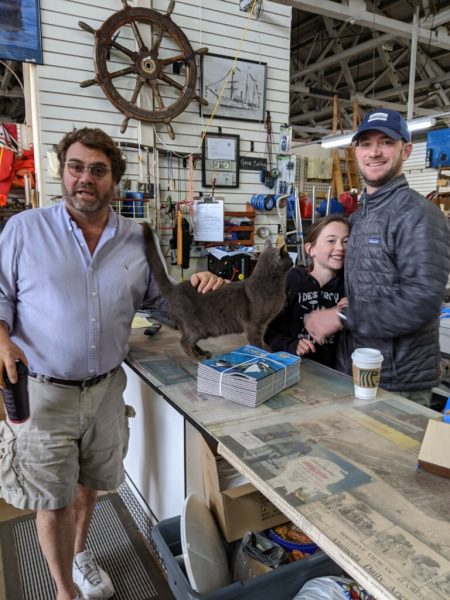 Receive emails when 'Lectronic Latitude is updated.
SUBSCRIBE