February 2020 Sees a Bonus Day of Sailing
Midwinter Series in February
Many Midwinter series continue and a few wrap up. Those saying "done and dusted" in February include: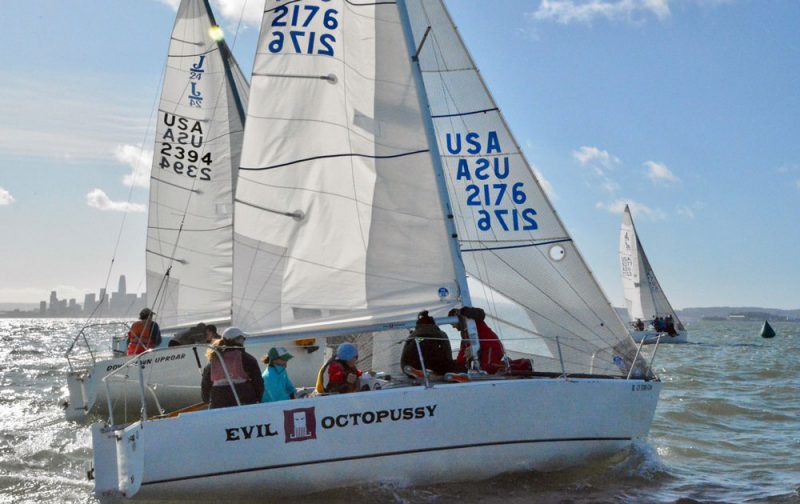 Not all races in the winter are 'Midwinters'
San Diego YC will host match racing in California Dreamin', February 1-2. This will be the first in the three-event series, and will be sailed in J/22s.
Peninsula Youth Sailing Foundation in Redwood City will host high school NorCals on February 1-2, and PCISA's Golden Bear Regatta invites high schoolers to Clipper Cove on February 22-23. See https://pcisa.hssailing.org for info on both.
Treasure Island Sailing Center will host BAYS kiddos for sailing in or near Clipper Cove, February 15-16.
SDYC will also co-host, with Newport Harbor YC, the Islands Race, a long-distance destination race from Long Beach to San Diego, taking Catalina and San Clemente Island to port, February 21-22.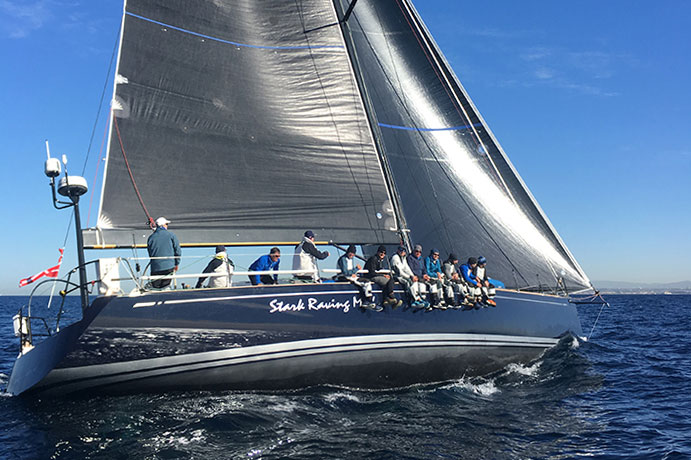 Leap Day
Latitude 38's publisher recently noticed that we have a Leap Saturday this year. "Sounds like a good theme for a party!" he said. "You won't be able to sail on a Saturday, February 29, again until 2048. It's also one of four months in 2020 that contain five Saturdays. Three events are scheduled that day: Sail a Small Boat Day at Richmond YC, the SSS Corinthian Race, and Encinal YC's Jack Frost Midwinters. Of course anyone else can just go sailing for the fun of it."
Corinthian YC's new rear commodore, Michael Chammout, wants to make the SSS Corinthian race a bigger deal. It's already plenty big on the water, being the second race in the SSS series for singlehanders and doublehanders. The idea would be to enhance CYC's shoreside support of the racers and the SSS race committee. (Full disclosure: Michael also races in the SSS with his Beneteau First 10R Mulan.) Registration is open for this Bay tour on February 29.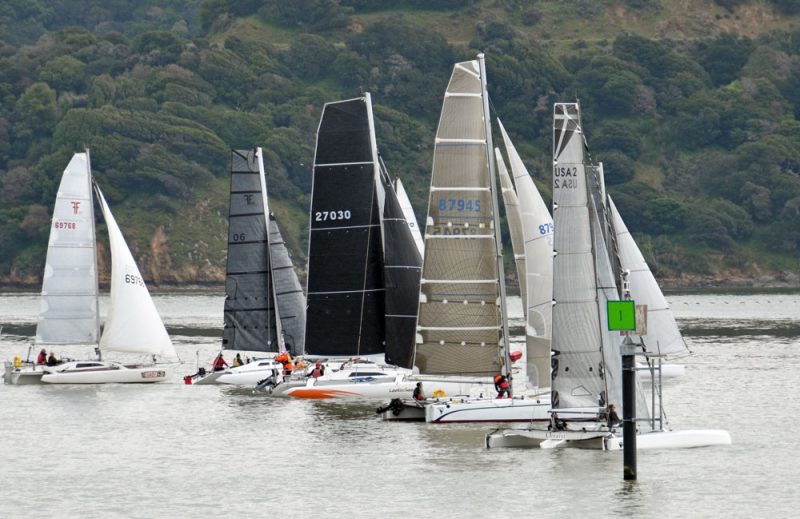 As noted above, Richmond YC will host Sail a Small Boat Day on February 29, 10:30-3:30. This free event is open to all ages and experience levels. Bring clothes that can get wet (and something to change into). Bring a PFD if you have one; if not, you can borrow one. Boats available to try out range from El Toros and Sunfish to 29ers, Snipes, Wabbits, International 110s and so many more. There's even a free hot dog lunch!
And More…
For many more events in February, check out our Calendar, published in the February issue of Latitude 38, making the rounds even as we type this. We'll preview some off-the-water events in 'Lectronic Latitude next week.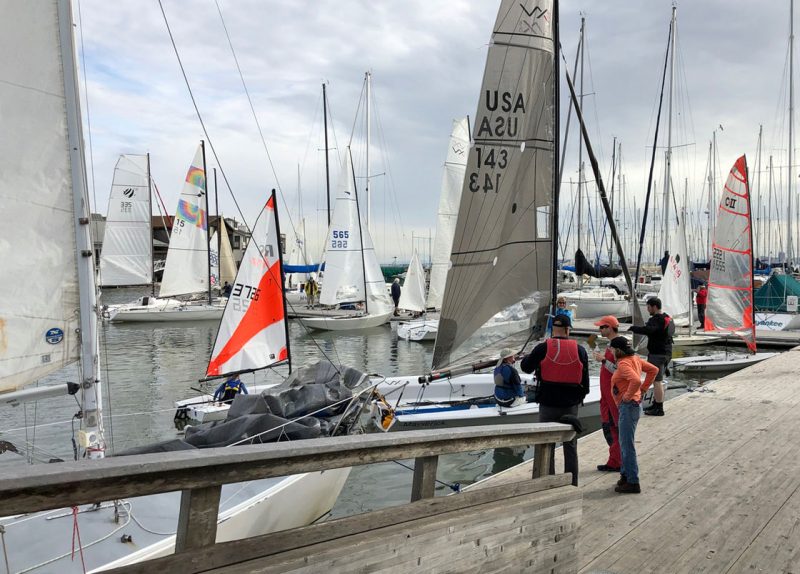 Receive emails when 'Lectronic Latitude is updated.
SUBSCRIBE