Way back in 2005 over a few craft beers too many, a fellow by the name of Ken Crawford announced to his Lake Washington Sailing Club cronies, "Why don't we run a pursuit race all the way up that b*t%# of a ditch from Rio Vista to the club? First one makes it to the club dock at the turning basin gets what? A rubber duckie." For a rubber duckie, they were all in, as many as 40 showing up for the challenge. The race itself is a matter of endurance, sailing 32 miles through a mostly-straight 40-yard-wide ditch on a reach to dead downwind.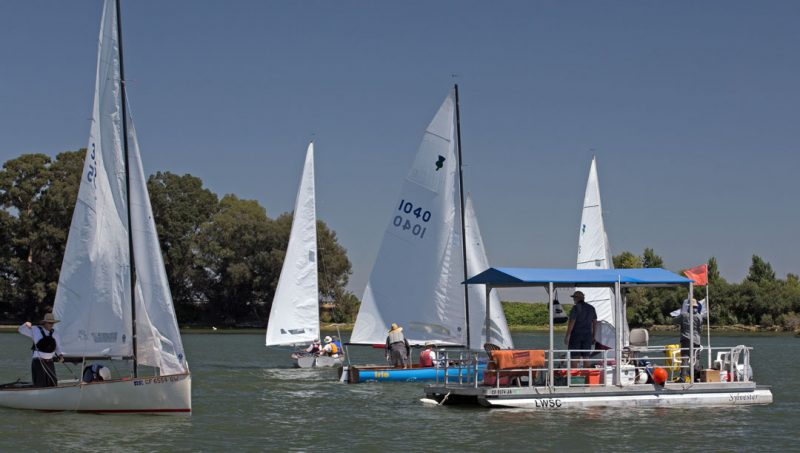 The logistics for this year's event on August 18, organized by George Biery, were a bit of a challenge if not a nightmare at times, with shuttles and trailering galore. Bouncing around in a Whaler for 32 miles in heavy chop just to get to the start line was indeed a nightmare. The race committee pontoon boat had waves washing over it, like those photos you see of the maxis rounding Cape Horn. And then, in the start area, the wind dropped. It was like traveling to the slopes in a snowstorm only to arrive and find dust on crust, but the mid-day breeze drop is typical for the Delta. We towed most of the boats from Hidden Harbor Marina out to the start line in three groups, requiring the Rio Vista Bridge to be raised each time.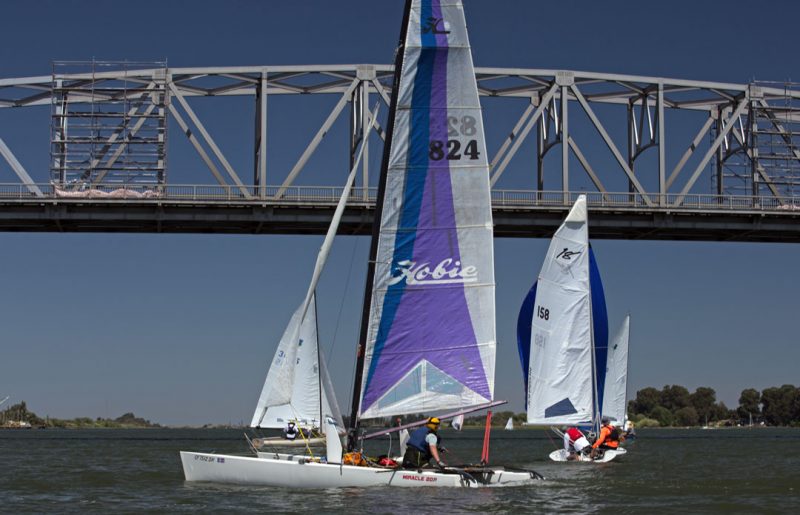 Each sailor, along with two masochist windsurfers, started at their pre-determined time based on handicap. The wind picked up along the way to a moderate 10-15 knots. An El Toro led for the first part, until the Thistles and then George McKay's Hobie 20 took over and pulled away to finish in 6 hours, 26 minutes.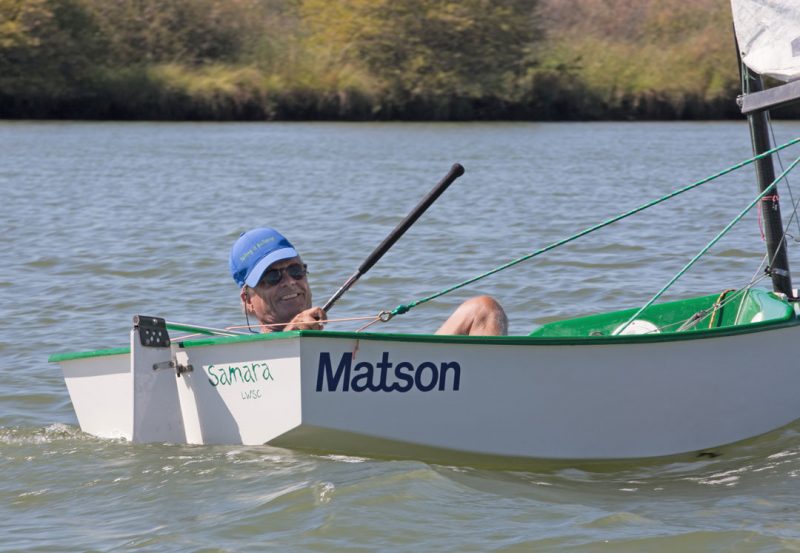 Among the six Thistles, it was neck-and-neck between Mike Gillum and Steve Hale, with Hale (6:35) finally breaking the lock in the last miles. Not far behind was Dan Clark, course record holder in 2009, when it blew 20-25 knots throughout.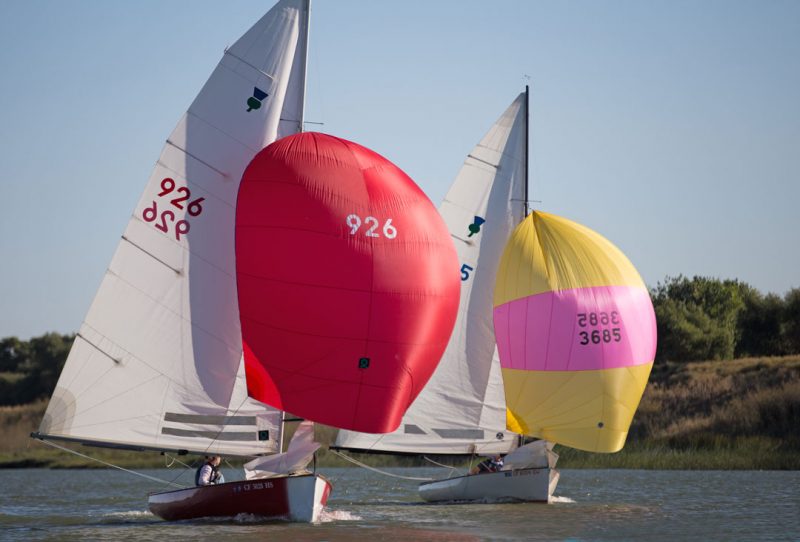 Dave Suder (6:46) was impressive on his Laser to win that fleet.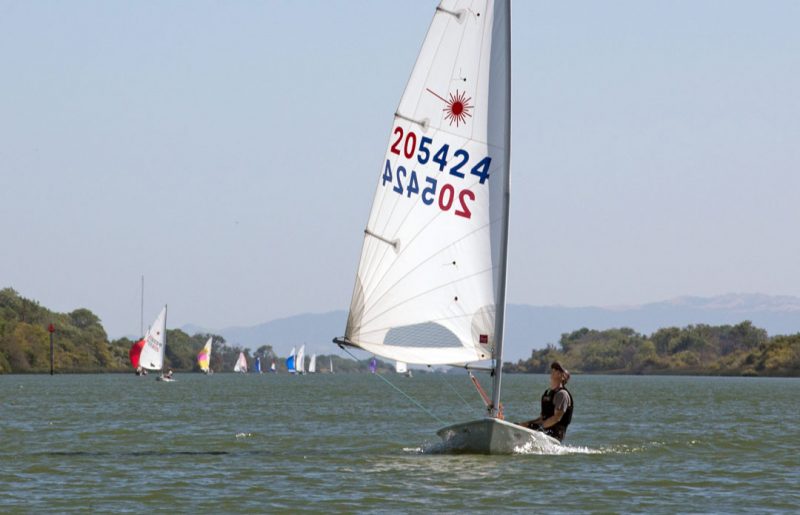 Doug McWilliams won the Open Spinnaker division in the Flying Dutchman (6:46), and John Mathias (7:03) the windsurfer. Anne Hammond got the Most Perseverant Award in her Pico, timing her finish perfectly with the sunset and an infectious smile (7:48).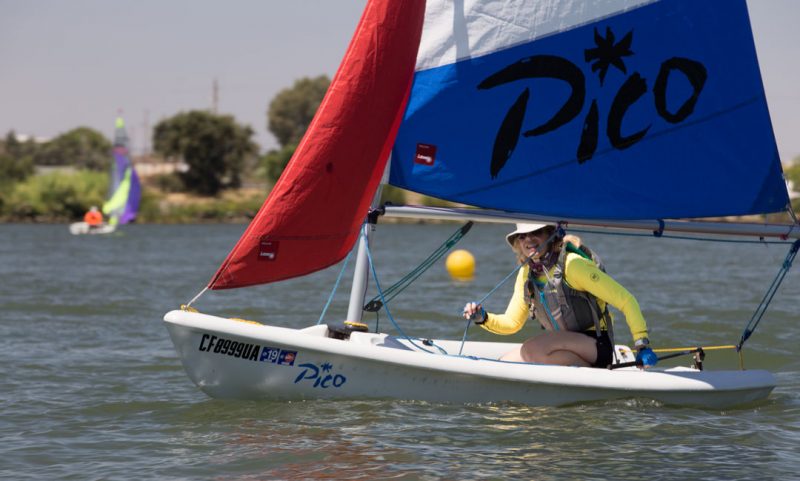 When asked before the race what his expectations were, McKay said, "I just bought the boat, so I will be happy to just finish the race." Needless to say, he exceeded his expectations.
Receive emails when 'Lectronic Latitude is updated.
SUBSCRIBE