After finding that there was a crack in her keel (please see part 1 on Monday), singlehanded cruiser Elana Connor had her 1985 Sabre 34 MkI Windfola hauled out — and was told that the crack was "just cosmetic" — before departing for San Diego for a more thorough investigation.  
I put a few dabs of bottom paint on Windfola's "wounds" that night, and we launched her first thing in the morning. I headed south the next day, planning to keep my date with the boatyard in Ensenada.
There are a lot of crab pots off the coast right now, creating quite a hazard to a singlehander trying to sail straight through for four days and nights. I felt that a vigilant watch at all hours was essential since I was running the engine through any windless zones. So I stopped in Santa Cruz to pick up my friend, Synthia.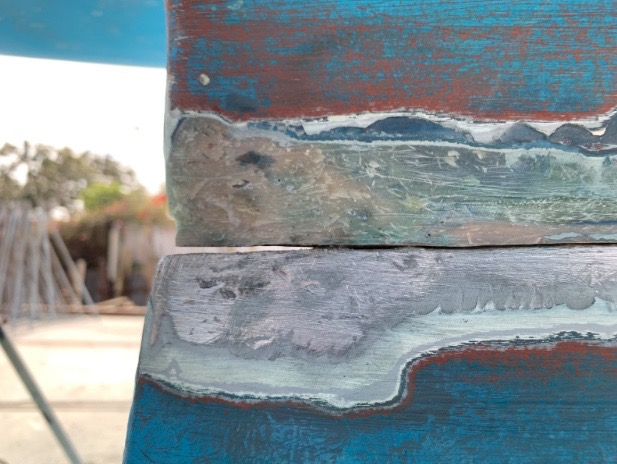 As we departed, I used the waning cell signal to check my email one last time. I had a message from the boatyard in Ensenada telling me they were now too busy to do half of the planned work. They recommended I go to San Diego for it instead. Financially, it no longer made sense to clear into Mexico if all of the work wasn't going to be done there, and I was concerned about further delays or cancellations on their part. I decided that I'd have to go somewhere in Southern California, a place I'd never sailed before. After a stop in Marina del Rey for fuel and Wi-Fi, I confirmed that San Diego was the best place along the southern coast to haul out on my budget. Within 48 hours of our arrival in San Diego, I was taken in by one of the only DIY boatyards in town, Koehler Kraft, and Synthia departed. The yard plucked me out of the water with a crane four days later and I set to work.
With a scraper, I pulled the loosest pieces of the putty out. This gave me an idea of how deep and how lengthy the area with degrading putty was. I used a grinder for the more significant areas and a razor blade for the thinnest. After a half day, the seam was clean, prepped, and ready to fill. I used West System G/Flex, recommended as the most flexible but strong epoxy. At the recommendation of the boatyard's owner, we laid a durable, thick plastic over the epoxy and pressed to smooth the area (a new friend from the chandlery lent me power tools and a whole Sunday of assistance).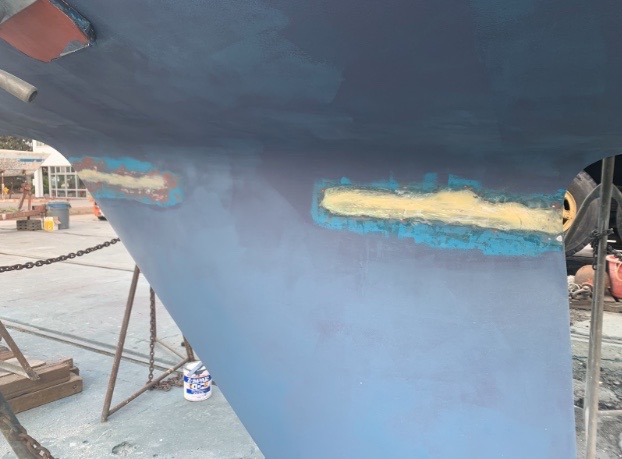 It cured overnight and, the next morning, I spent a couple of hours grinding out sags (yes, hours, because G/Flex is very hard once it cures). I mixed another batch of epoxy, this time using regular West System epoxy with added adhesive and fairing fillers, recommended by someone in the yard. The next morning, I easily and quickly sanded this smooth and rolled on a few coats of paint.
Will this be the last time I have to reputty and fair this seam? Probably not, because as I now know, this cracking is just a normal side effect — or "smile" — of a bolted-on keel. It will probably develop again. I'm curious to see how the second and less flexible fairing putty layer will hold up over time. I had torqued my keel bolts before but I'm glad to know I can check their integrity anytime by both visually inspecting and wrenching on them. Even if I could go back in time, I probably wouldn't have had her cleaned more than a week before our departure, and given what the crack looked like underwater, I still would have hauled her out before going offshore.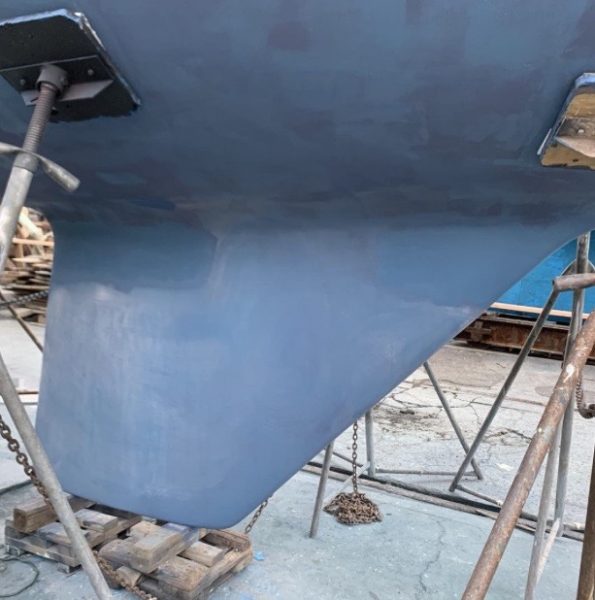 I'm not sure what I would have done differently, except perhaps just book my projects with a trusted local boatyard despite the slightly higher cost. Because I am less experienced and still have much to learn, I do sometimes need to make different choices than others would. This is, perhaps, a side effect of being a less represented sort of person in sailing, in that I didn't have the privilege of years of exposure to this sport, or a family legacy of knowledge shared with me throughout my life.
I would say that the two-day anxiety stomach ache, while I feared the worst for Windfall, was worth it for the lessons I learned. With the advice of a few boatyards and a lot of new friends, I've developed more skills to aid me in my planned circumnavigation. And that's priceless, right? I know what it's like to be alone out there, weeks away from land and help. You have to be able to rely entirely on yourself, so the more you know, the better. That's why I see every humbling project as a lesson that prepares me for the next bluewater passage, whether that's this year's Pacific Puddle Jump or next year's Indian Ocean crossing.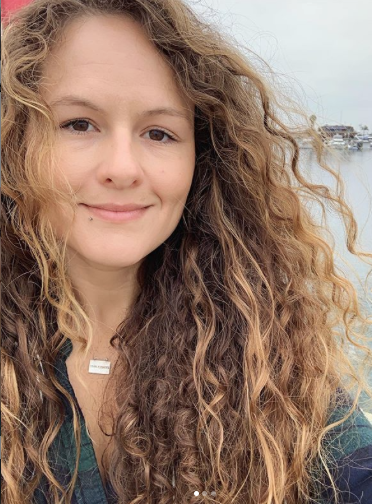 Receive emails when 'Lectronic Latitude is updated.
SUBSCRIBE