The Politics of Weather Forecasting Grind On
For more than a decade, a small group of lawmakers in Washington have tried and failed to privatize weather forecasting and effectively sell weather data, which has already bee funded, back to taxpayers. A recent candidate to head the federal government agency responsible for weather forecasting has raised concerns that privatization might be back on the table.
In 2005, The National Weather Service Duties Act, proposed by then Pennsylvania Senator Rick Santorum — who is now a political commentator with CNN — died in committee. Santorum was "accused of political impropriety and influence peddling because Joel Myers, the [founder and chairman] of Pennsylvania-based AccuWeather and one of Santorum's constituents, was also a Santorum campaign contributor," according to revolvy.com.
More than a year ago, President Trump nominated Barry Myers — Joel's brother, who stepped down in early January as the CEO of AccuWeather — to head the National Oceanic and Atmospheric Administration (NOAA), which oversees the National Weather Service.  "The appointment of Myers, a businessman and lawyer, breaks from the recent precedent of scientists leading the agency tasked with a large, complex and technically demanding portfolio," a 2017 article by the Washington Post said. "Every past NOAA administrator but one held science degrees."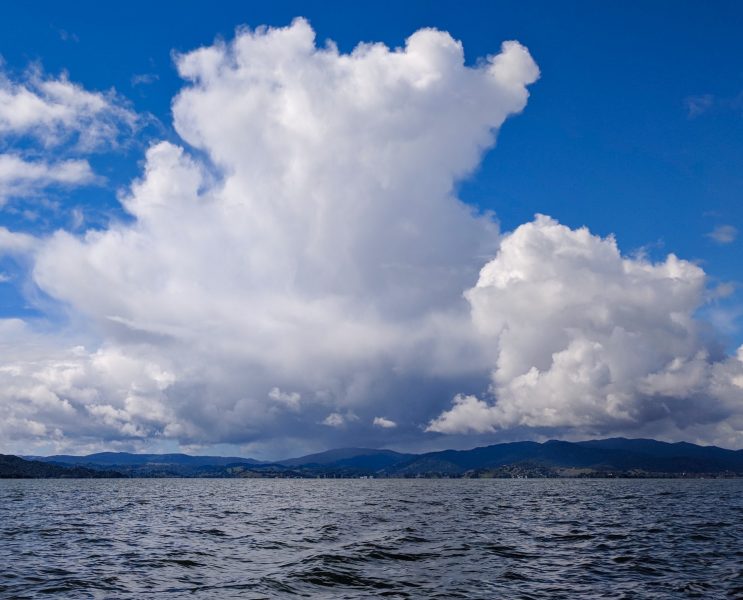 President Trump nominated Myers in October 2017, "but that nomination expired after the Senate failed to confirm him [and] he needs to be renominated," according to Bloomberg. "Myers has led efforts to trim some of the agency's weather offerings to give commercial forecasters more room to grow their businesses. Critics have said Myers may soon be in a stronger position to pursue those goals."
But the Post also quoted Vice Admiral Conrad Lautenbacher, the NOAA administrator under George W. Bush, who said that "Myers is an 'ideal fit' for the position. Barry brings with him an outstanding record as a leader and manager as well as many years of experience in all aspects of meteorology."
The roles of the federal government and private business have always been fiercely debated in Washington, but the debate has exploded around some of President Trump's unconventional, paradigm-shattering nominees. In 2005, when one of the Myers brothers went to meet with Santorum (the Senator said he does not recall if it was Joel or Barry, according to another article by Bloomberg Businessweek), an existential debate about the role of the National Weather Service ensued.
"The NWS was giving away forecasts on its website, radio stations, and elsewhere, when businesses such as AccuWeather charged its clients for theirs — never mind that AccuWeather relied on the [NWS's] free data to formulate its own predictions. Santorum agreed that commercial weather companies deserved protection."
While we think the belief that private businesses need some protection is a valid political view, we vehemently disagree in monetizing government data that has long been free, then selling that data back to the taxpayer. We assume that most serious sailors are amateur weather forecasters, and that really serious sailors, especially cruisers, probably pay for some kind of weather service. We don't believe that private businesses, which came into being under the current model of free government weather data, require any extraordinary or far-reaching protections.
We also think that the idea of "shaking up the government," and, oh boy, "draining the swamp," are also valid political viewpoints. But is draining the swamp, in fact, a pure misnomer? In 2005, the Wilmington Star News reported that the Myers brothers "donated over $11,000 to Santorum's political campaigns, including $2,000 two days before Santorum introduced the [National Weather Service Duties] bill."
What kinds of conflicts of interest — or just the unabashed lining of pockets — are we willing to tolerate? When does it simply become quid pro quo?
Receive emails when 'Lectronic Latitude is updated.
SUBSCRIBE