With no end in sight for the longest government shutdown in American history, a bipartisan group of lawmakers has introduced the "Pay Our Coast Guard Act." In short, the bill would fund the CG during the shutdown, or in legal speak, "for any period during which interim or full-year appropriations for the Coast Guard are not in effect." The bill was introduced into the Senate by South Dakota Senator John Thune, a Republican, and introduced into the House of Representatives by Oregon congressman Peter DeFazio, a Democrat.
On Wednesday, Alaska Senator Dan Sullivan (R) took the floor to urge the Senate to pass the bill ensuring "that the more than 41,000 active members and retirees of the US Coast Guard be paid throughout the partial government shutdown," Sullivan's website said. "The men and women of the US Coast Guard . . . are working today, like every other member of the military, risking their lives here, in my State of Alaska, and overseas in the Middle East, and are not getting paid to do so," Sullivan said in his floor speech on Wednesday.
BoatUS has created a link where mariners can write their members of Congress urging them to support the temporary-funding bill (thanks to Scuttlebutt for that tip).
On Tuesday, Coast Guard Commandant Karl L. Schultz issued a statement to those in his charge: "Today you will not be receiving your regularly scheduled mid-month paycheck. To the best of my knowledge, this marks the first time in our Nation's history that service members in a US Armed Force have not been paid during a lapse in government appropriations."
As lawmakers have pointed out — and as we've said in previous stories — the Coast Guard is still on the job both on behalf of mariners and as agents of Homeland Security, even though they're not getting paid.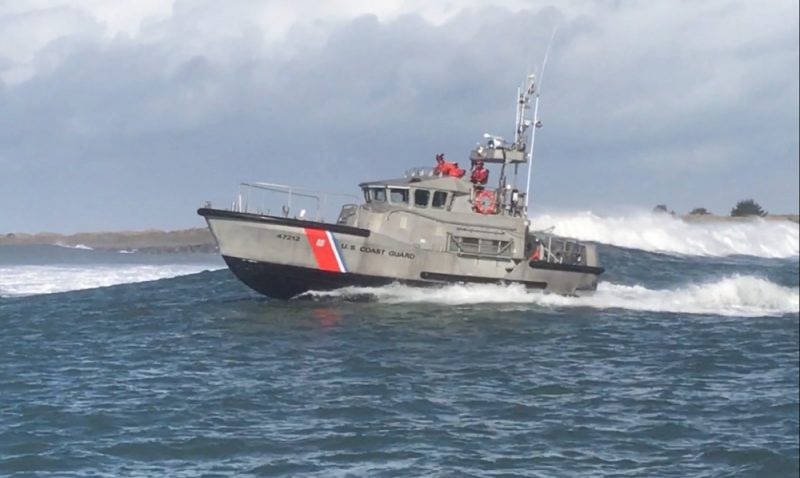 Yesterday, the Coast Guard ended a search for two people on the Mississippi River after their boat had reportedly capsized. On Wednesday, the Coast Guard responded to a report of three stowaways, who were reported to be Central American men, on a merchant vessel just offshore of Miami. The fact that the Coast Guard also serves as a de facto border patrol agent of the high seas adds no small degree of irony to the quagmire over funding border security.
And as we've reported before, there are a number of community efforts to support the Coast Guard. Several yacht clubs — including South Beach YC, Berkeley YC, Loch Lomond YC, Oakland YC, Richmond YC and Corinthian YC  — are already reaching out to help the CG through fundraisers and free meals.
If you're interested in helping out, "one  thing to be mindful of — do not reach out to individual units or CG stations," Winston Bumpus, the Jr. Staff Commodore of the PICYA, wrote us this morning. "A CG member in uniform or on a CG installation has very strict rules on accepting gifts. All support can be funneled through the Chief Petty Officer Association Golden Gate Chapter. They are a tax-deductible 501c(19) and able to accept any type of donation and will ensure that they go to our Coasties in need. They can also provide a letter or receipt."
If interested, please contact President -ITC Rick Paauwe, Chief Petty Officer Association Golden Gate Chapter
(EIN 23-7444718) Coast Guard Island, 1 Eagle Rd, Bldg 15, Alameda, CA 94501-8422. The phone number is 510-437-6624
"I recognize the anxiety and uncertainty this situation places on you and your family, and we are working closely with service organizations on your behalf," said  Commandant Schultz in his statement to the Coast Guard. "To this end, I am encouraged to share that Coast Guard Mutual Assistance (CGMA) has received a $15 million donation from USAA to support our people in need."
Receive emails when 'Lectronic Latitude is updated.
SUBSCRIBE