Yacht Racing to Look Forward to in January
Races in January
On January 1, Corinthian Yacht Club in Tiburon is offering the Resolution Regatta, a New Year's Day pursuit race, saying that it "does not start till after noon, so even if you rang in the new year, you can ring up a splendid day in the water."
San Diego Bay is famous for SDYC's New Year's Day Regatta. The registration list is long and illustrious. On January 29-30, SDYC will kick off 2022's three-stop California Dreamin' match-racing series in J/22s. "Request an invite!" says Bruce Stone.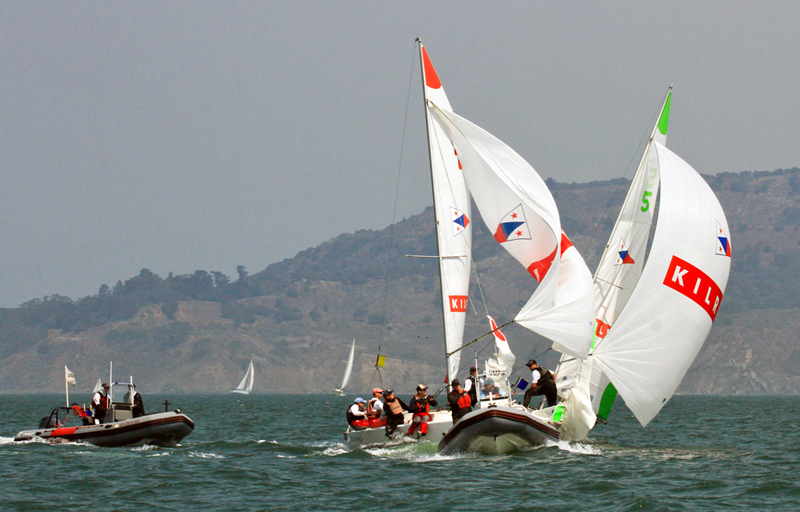 In Marina del Rey, Del Rey YC's Berger/Stein Series will begin with the Malibu & Return Race on the 8th.
The Singlehanded Sailing Society's Three Bridge Fiasco pursuit race will be held on Saturday the 29th, with registration closing on Wednesday the 26th. As of this morning, it wasn't open for entries yet. Last year the SSS limited it to singlehanders only; this year we expect that they'll welcome back doublehanded entries.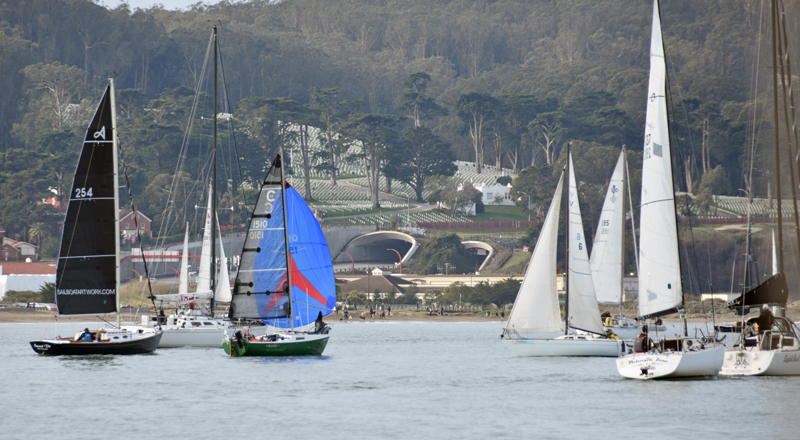 Midwinter Series
Although their midwinter series races normally happen on the first Sunday of the month, Sausalito YC scheduled their January Chili Midwinter race on the 9th rather than the 2nd so as not to conflict with Golden Gate YC's Seaweed Soup Midwinter, normally a Saturday series. GGYC had put their January race on the 2nd rather than on the 1st for obvious reasons. Now we get word that the January 2 GGYC race is postponed. GGYC is closed due to the spike in COVID cases. Got all that?
If you have a race on your schedule in January, we advise double-checking for schedule changes before you start building sandwiches and rigging up the boat. That said, most midwinter series that began in November and December will continue in January. (See our list in our monthly Calendar.) An exception is Encinal YC's Jack Frost, which will take January off this year.
Oakland YC's Sunday Brunch Series will begin as scheduled on January 2, but post-race gatherings have been canceled for the first two races. "The OYC Race Committee has decided that hosting an after-race event at this time would not be prudent given the surging COVID Omicron variant." If more than the first couple of races don't have post-race events, OYC will mail the prizes. They also warn against the king tides on January 2 and 30, and the full moon tides on the 16th, with max ebb right around the time of racing. OYC reminds racers to be careful if the wind is light and to carry a suitable anchor that can be deployed effectively.
The Corinthian Midwinters start next month, with racing on January 15-16 and February 19-20. CYC promises:
The classic, starting the third Saturdays of January and February
Parties, music, racing, buffet dinner and more
Spectacular weather
Classic courses (windward/leeward and Bay Tour, depending on class)
Witty repartee (possible)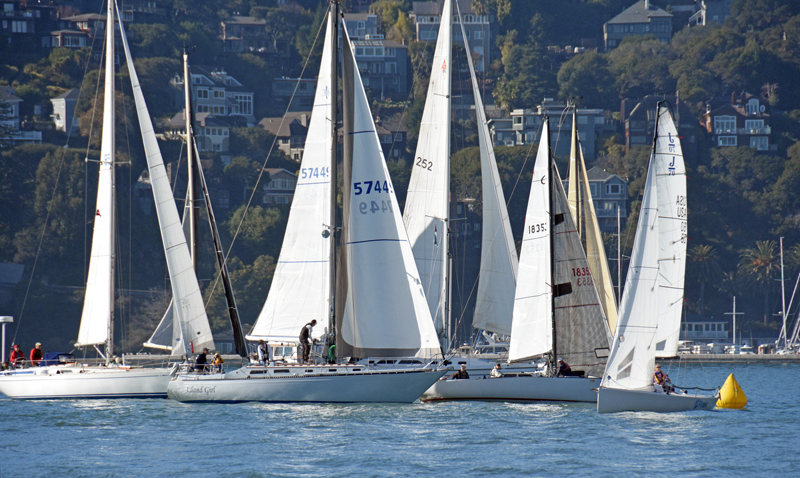 Plan Ahead for 2022
For much more, and to plan the year's entire racing season, check out the 2022 Northern California Sailing Calendar and YRA Master Schedule, coming out tomorrow with the January issue of Latitude 38. Yacht Racing Association members already received theirs by mail in mid-December — a perk of membership.
Receive emails when 'Lectronic Latitude is updated.
SUBSCRIBE